THESE are life changing!! Okay, maybe not that extreme, but they are pretty darn awesome! Add in the fact they are simple to make, kid friendly, and family approved….this is a winner!!
Last Tuesday (Taco Tuesday of course), I decided to whip these up using some extra pie crusts I had in the refrigerator. Each of us were able to choose our own dip (salsa, sour cream, guacamole, etc.) as well our desired toppings (lettuce, tomatoes, extra cheese, avocado). I had prepped them earlier in the day, so once the kids came home from school and it was homework time, I was able to pop these in the oven and have dinner ready to go in no time!
These make great lunches, dinners, on the go snacks, or even appetizers!! Next Taco Tuesday (or any day desired), be sure to whip these up, your family will love them!!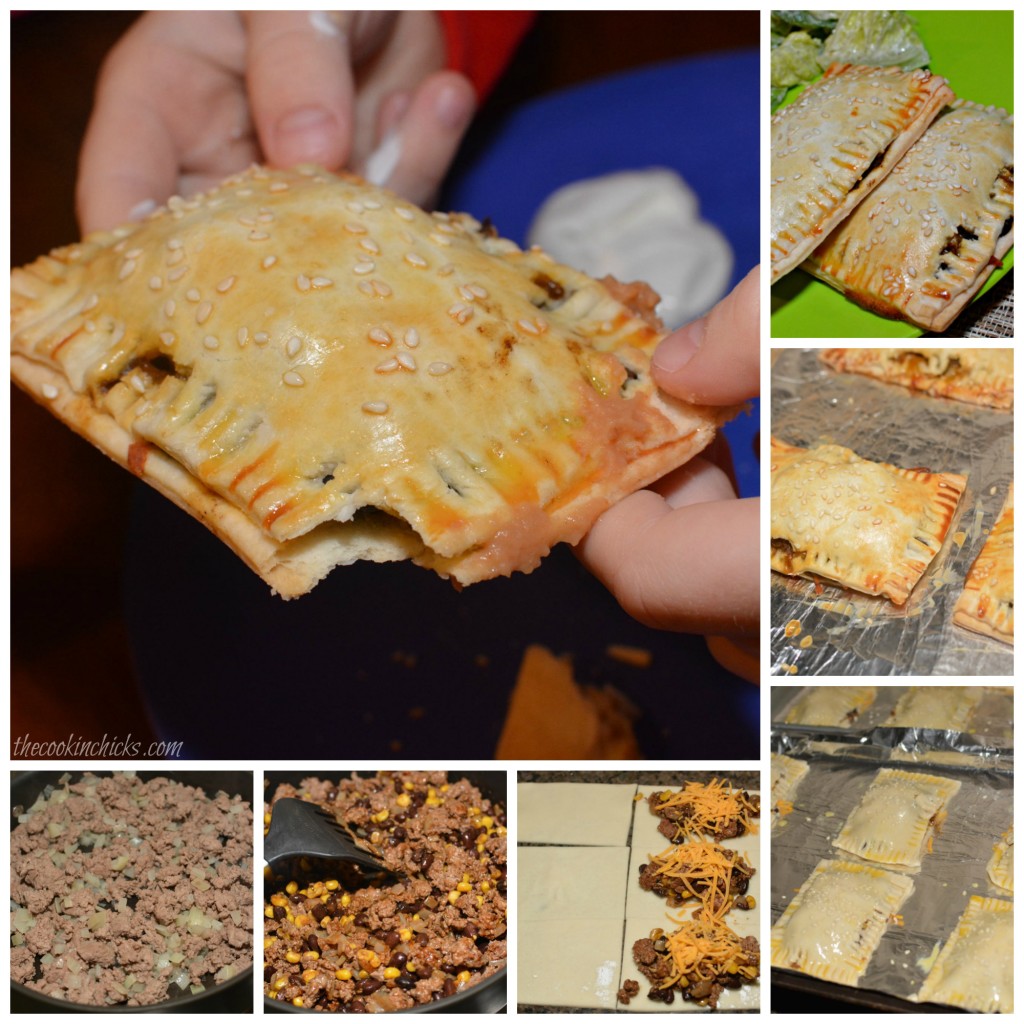 Ingredients:
2 boxes refrigerated pie crusts (4 total)
1 lb ground turkey or beef
1 tbsp. taco seasoning
1 cup frozen corn
1 cup black beans, drained and rinsed
1 cup cheddar cheese, shredded
1 egg, beaten w/ 1 tbsp. water
Sesame seeds
Toppings of choice (sour cream, guacamole, salsa, avocado, tomato, lettuce)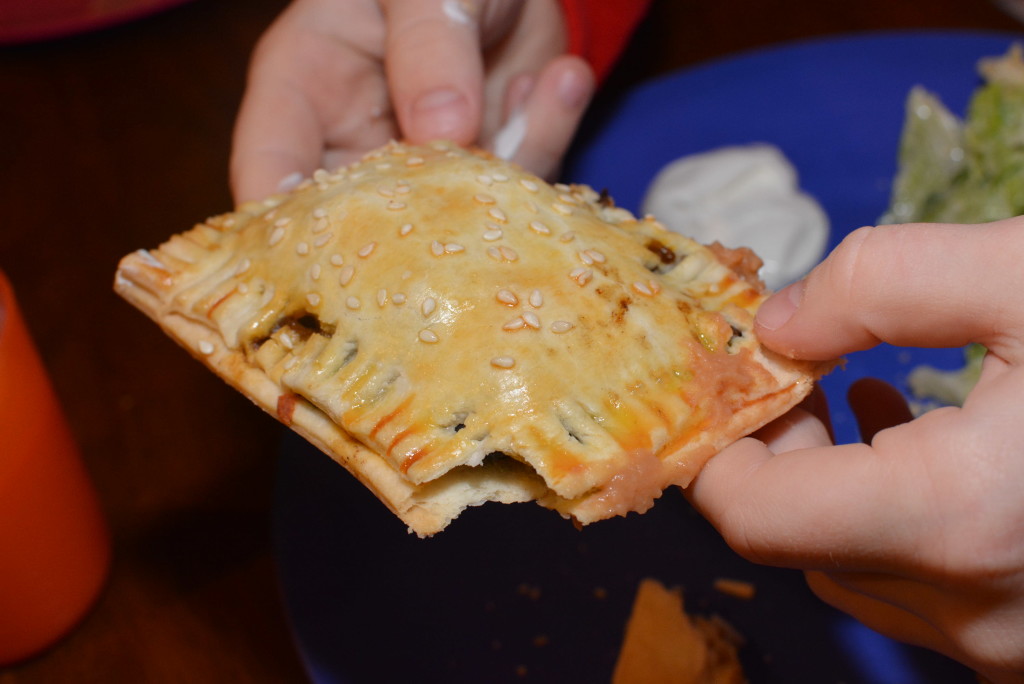 Directions:
Line two baking sheets with parchment paper and preheat oven to 350.
Unroll each pie crust, one at a time, and cut each crust into 6 evenly divided rectangles. Set aside.
In a large skillet, cook ground turkey/beef over medium heat until brown and no longer pink.
Drain fat and add in the taco seasoning, corn, and black beans.
Cook for about 3 minutes and then remove from heat.
Place 6 pie crust rectangles onto each prepared baking sheet.
Using a spoon, scoop the meat mixture onto the center of each rectangle.
Sprinkle some cheese on top of the meat.
Top with remaining crusts and use a fork to seal edges closed.
Gently brush the egg mixture on top of the crusts evenly.
Sprinkle with some sesame seeds.
Repeat until all crusts are sealed, brushed, and sprinkled.
Place pans into oven and bake for about 16-18 minutes.
Remove and serve with desired toppings!!
Recipe adapted from: Babble