Mississippi Roast calls for only 6 ingredients and is a dish the entire family will enjoy! Chuck roast slow cooked with butter, pepperoncini, Ranch dressing mix, and gravy mix until melt-in-your-mouth tender.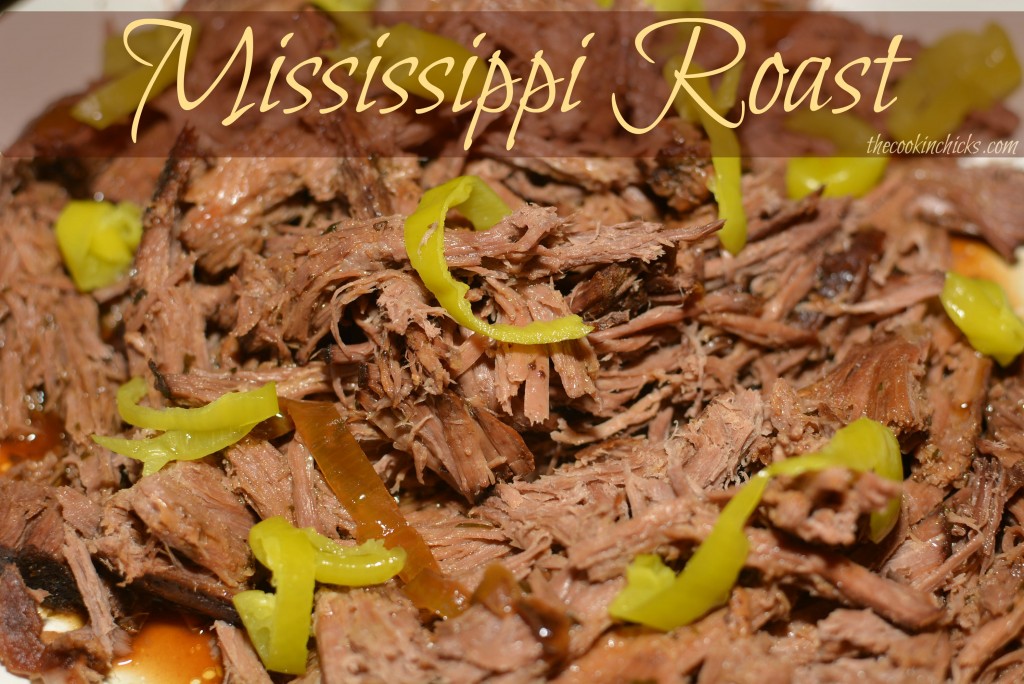 Mississippi Roast recipe
For the past year or so, every time I went on Pinterest, I would see a recipe called "Mississippi Roast"! I would click into it, tell myself that it looked yummy, but end up passing it by without pinning it or feeling like I should try it. Why?? Because I grew up with my mom making a version of her own pot roast that was (and is) AMAZING!! It is the one meal I request each and every birthday for dinner, and nothing can compete with it!!
A few weeks ago, my mom and I were browsing through Costco, and I decided to buy a two pack of roasts. I got home, packaged them up, and tossed them in the freezer. Fast forward to this past weekend, I pulled one out and had every intention of making mom's pot roast, however, I was missing a few of the needed ingredients! As I was quickly searching through the pantry, I realized I did have all the ingredients for the Mississippi roast. I put everything together in about 5 minutes, and the family and I spent the day at the pumpkin patch. We got home late afternoon and the house smelled amazing!!
I shredded the beef, poured the gravy from the slow cooker back over the meat, and added in some fresh pepperoncini prior to serving. My hubby and kids went crazy over this! Seriously, like plate scraping good! Now, it is not better than my mom's pot roast, BUT it is definitely an equal tie! The next night, we took the leftover meat and put it on rolls to make sandwiches.
This roast is packed with flavor, so simple to make, and very family friendly. Whether you serve it by itself, over rice, pasta, potatoes, or on rolls…. don't pass this one up, it's a must try!!
Where did Mississippi Roast originate from?
According to Southern Living, the origin of the Mississippi Pot Roast, however, can be traced straight back to Ripley, Mississippi, resident Robin Chapman, who adapted a recipe given to her in the 1990's. In an effort to make her aunt's pot roast recipe less spicy and more palatable to her children, Robin changed it up a bit, thus creating a brand-new recipe! The recipe eventually became so popular that the New York Times declared it as "the roast that owns the internet."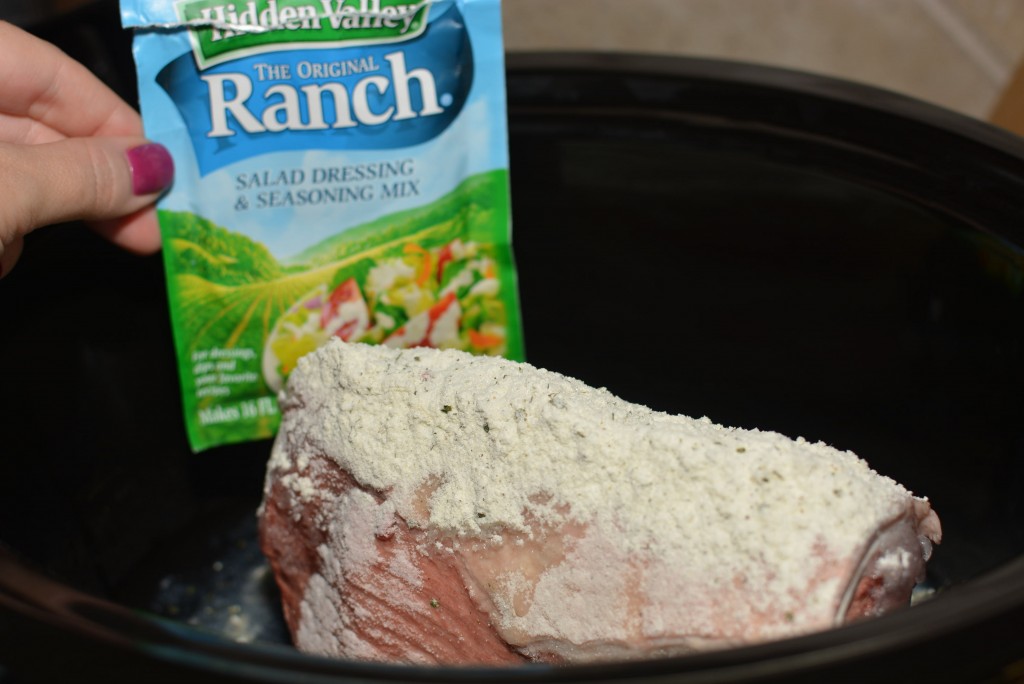 Ingredients Needed
Chuck Roast- I use about a 3lb roast
Butter- unsalted as the mixes below have lots of salt in them already
Ranch Dressing Mix
Beef Broth
Au Jus Gravy Mix
Pepperoncini Peppers- slices are our fav, whole peppers work too though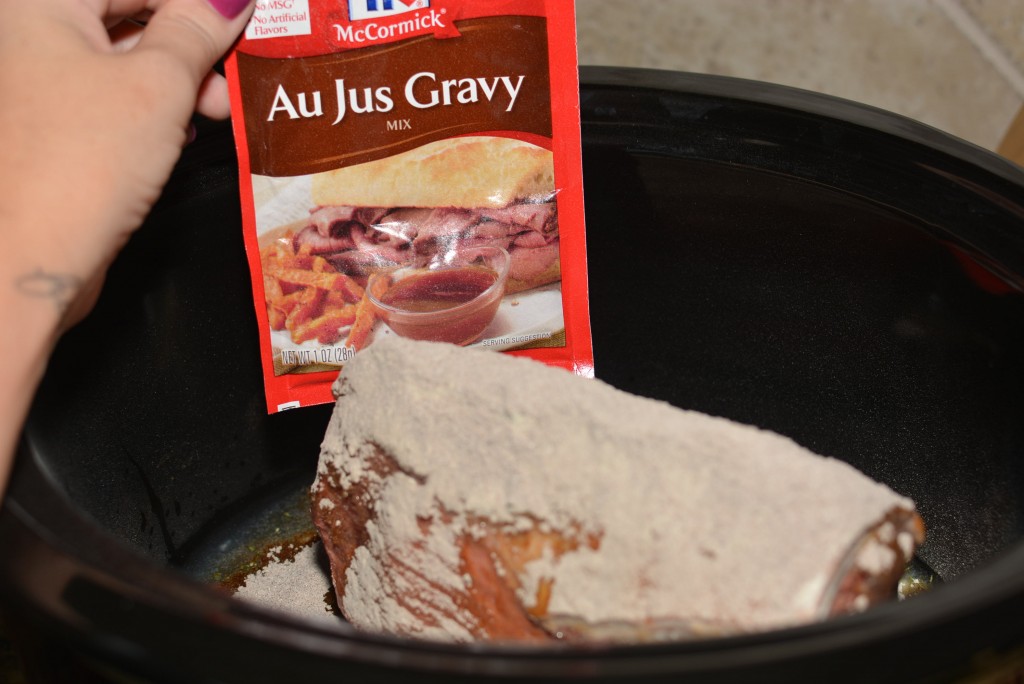 How to make Mississippi Pot Roast
Combine – add roast, gravy, pepperoncini, butter and ranch dressing to the slow cooker.
Cook – slow cook roast until tender.
Serve – remove meat and pull apart with two forks. Return to gravy and gently stir to combine.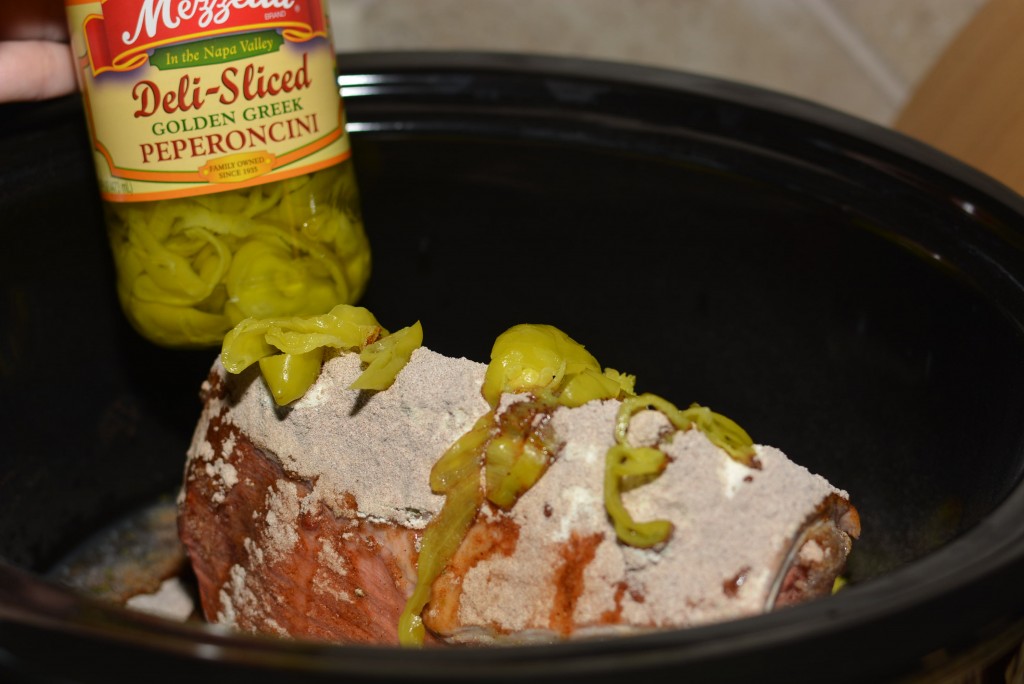 How to serve
This roast can easily be served several different ways! Here are some of our family favorites:
Main Entree: serve it as is with some mashed potatoes, rice, or pasta on the side
Sandwiches: shred the beef and serve on sub rolls. Perhaps even some cheese melted on top
Nachos: load the beef on top of tortilla chips and add all your favorite toppings
Tacos: serve in tortilla shells with traditional taco toppings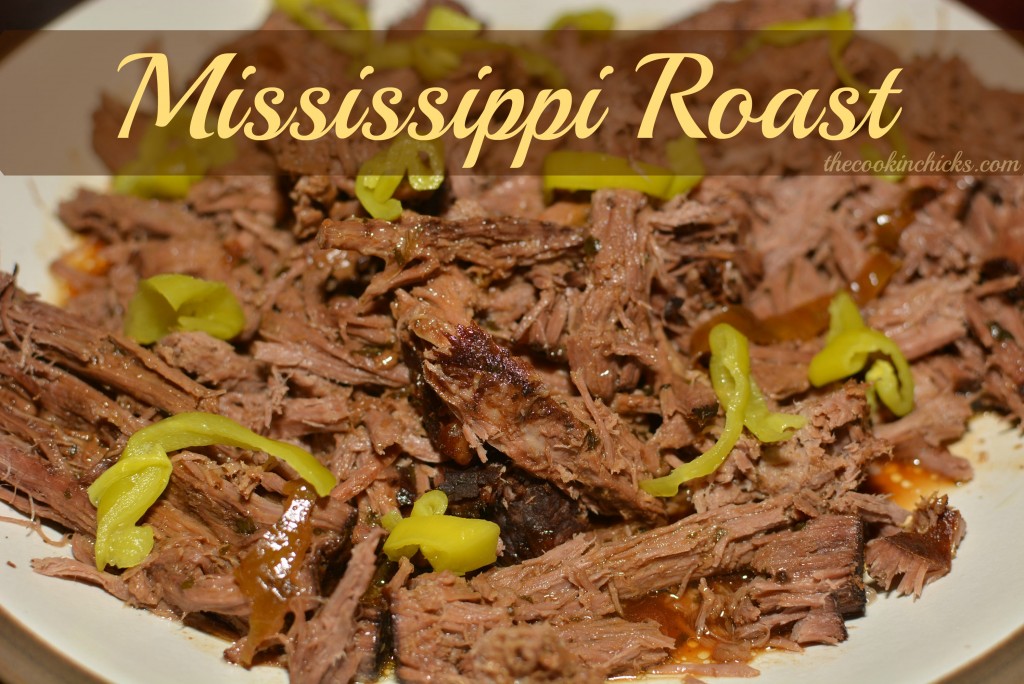 Frequently Asked Questions
Why is my roast still tough? The roast hasn't cooked long enough. Some cuts of meat, especially thicker cuts just take a little more time than others. If still tough, I recommend adding an additional hour or so to the cook time. Simply test meat with a fork versus removing the roast first.
Can I add potatoes and carrots to this? Absolutely! In fact, that's my go to method! About halfway through the cook time, toss your carrots and potatoes (either baby potatoes or diced) into the slow cooker and continue cooking.
What cut of beef is best? I recommend a beef chuck roast. The marbling adds flavor and juices to the roast as the meat is slow-cooked.
Other slow cooker recipes to try:
Slow Cooker Ranch Chicken Tacos
The BEST Slow Cooker French Dip Sandwiches
Slow Cooker Sausage and Peppers
Tasty Slow Cooker Tangy Chicken
Love this Mississippi Roast?? Also check out THIS chicken version!!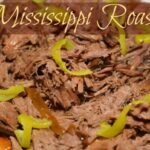 Print Recipe
Mississippi Roast
Mississippi Roast calls for only 6 ingredients and is a dish the entire family will enjoy! Whether served over pasta, rice, potatoes, on a sandwich, or on its own...its a must try!!
Ingredients
1/4

cup

water

3

lb

chuck roast

1

oz

dry ranch mix

1

oz

au jus gravy mix

3

tablespoon

butter

1/2

cup

pepperoncini, sliced
Instructions
Nutrition
Calories:
357
kcal
|
Carbohydrates:
2
g
|
Protein:
33
g
|
Fat:
24
g
|
Saturated Fat:
11
g
|
Cholesterol:
129
mg
|
Sodium:
457
mg
|
Potassium:
585
mg
|
Fiber:
1
g
|
Sugar:
1
g
|
Vitamin A:
182
IU
|
Vitamin C:
6
mg
|
Calcium:
30
mg
|
Iron:
4
mg