These Instant Pot Easy Barbeque Ribs are made right in your Instant Pot! Tender, flavorful, and delicious….these will be a hit with everyone!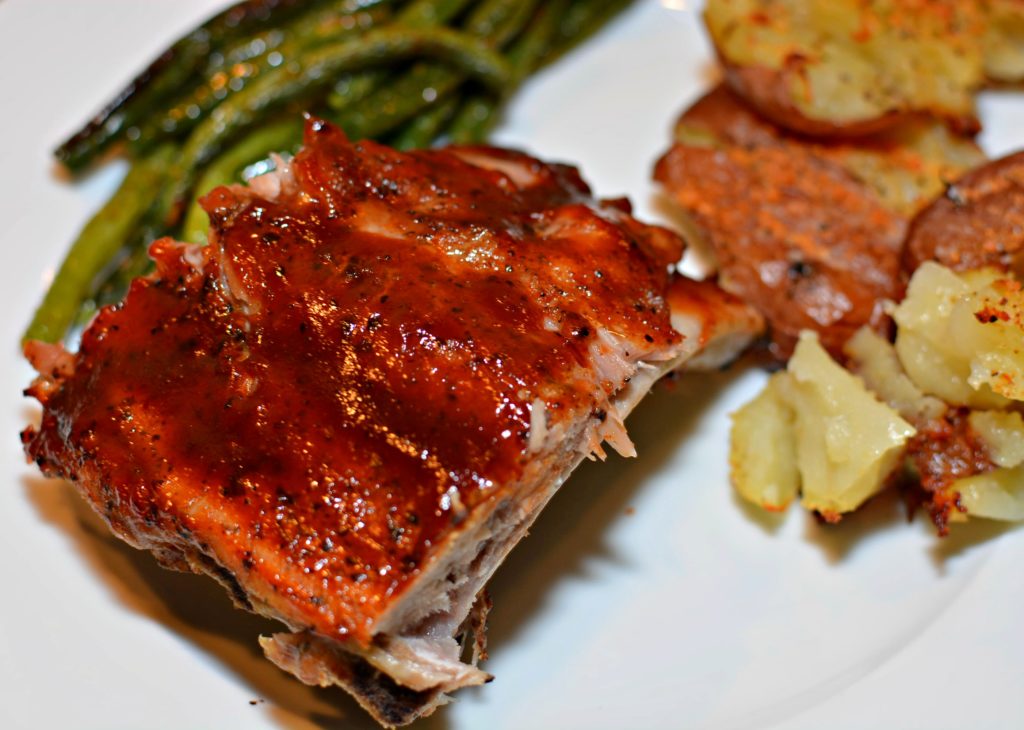 For years, my husband has been making ribs on the smoker. At this point, he's mastered ribs and the whole family enjoys when he cooks them!
 The other day, I was browsing randomly on Pinterest and Google, and noticed everyone raving about Instant Pot ribs. I mentioned it to my hubby one evening and he immediately listed the reasons he thought they wouldn't be good. The smoke flavor wouldn't be there, the flavor would be wrong, how would it fit, etc.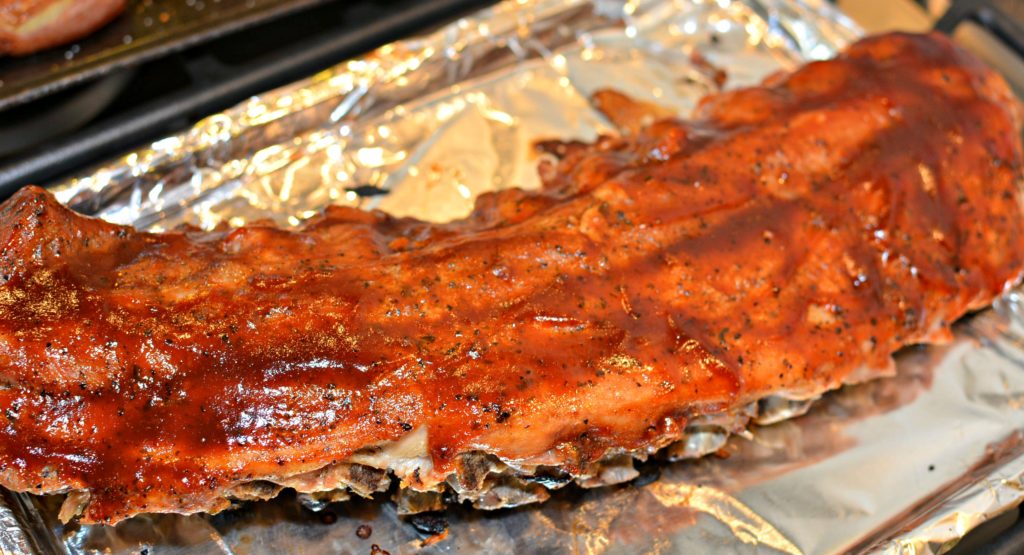 I set out to prove him wrong (isn't this a wife's job, haha) and decided to buy a rack at the store, season it up, prepare our favorite sides, and see what the verdict was.
These Instant Pot EASY Barbeque Ribs were quick, easy, and came out just as tender and flavorful as smoked ribs!
Now, I must admit, smoked ribs and Instant Pot ribs are not in the same category. There IS a difference, however, after everyone tried a few bites of MY version, the verdict was they were very tasty, tender, and packed with flavor. My hubby even said he could see us alternating cook methods if we were short on time, the weather was bad and he didn't want to go outside to use the smoker, etc.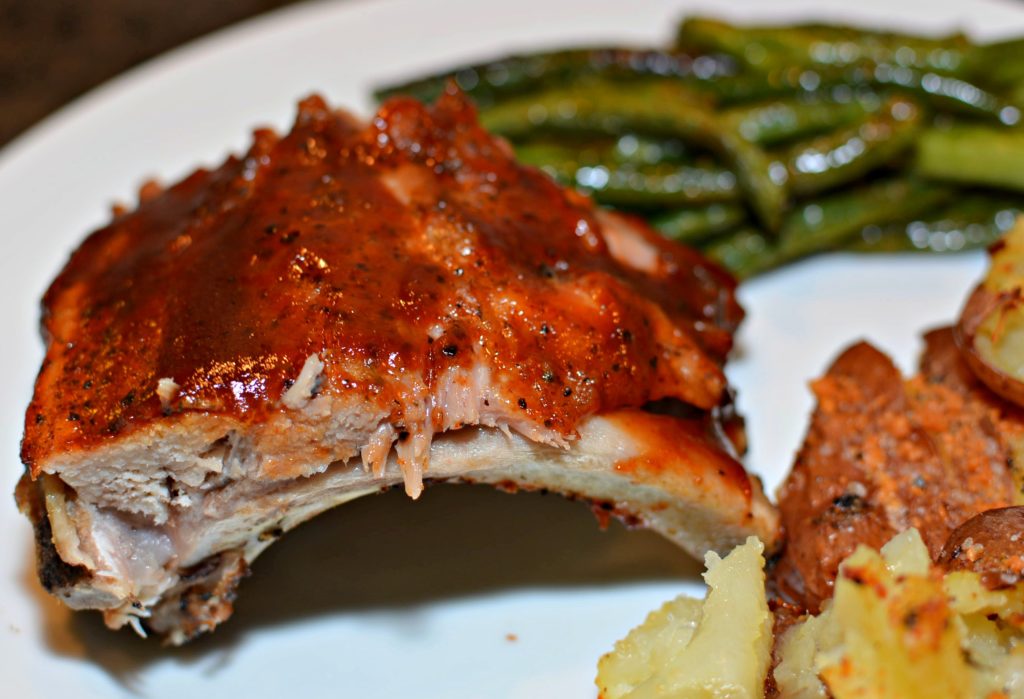 These ribs were fall off the bone tender, the BBQ sauce and rub used really enhanced the flavor, and the best part was how quick these were to cook.
All in all, these were a success! They certainly don't replace the smoked version, but these are a great option for those that don't have smokers or don't have the time to cook for hours! Make sure you have a trivet for your instant pot as well, you can find one here: https://amzn.to/2w7iUfn
If you loved these ribs, take a look at my favorite Instant Pot recipes here!
Instant Pot Chicken Noodle Casserole
Incredible Instant Pot Cilantro Lime Chicken
Instant Pot Cajun Sausage Pasta
I served ours with roasted green beans and smashed potatoes!!
Enjoy!!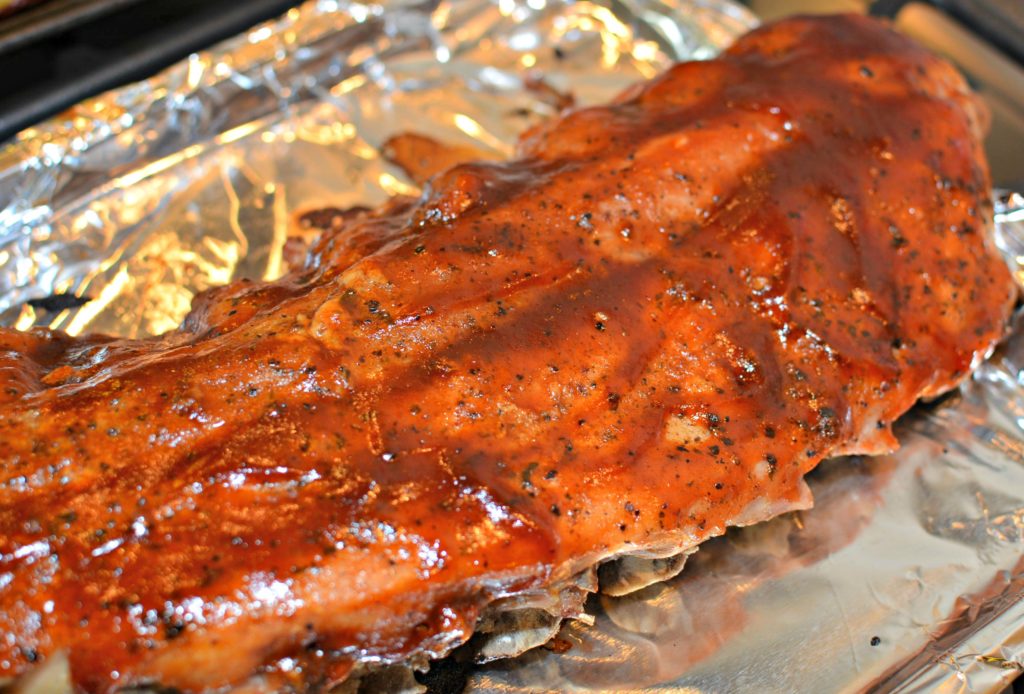 Make sure to check out my recipe card below to prepare ingredients and print out a recipe card!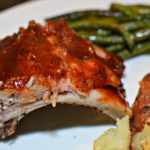 Print Recipe
Instant Pot EASY Barbeque Ribs
The easiest and quickest BBQ ribs made right in your Instant Pot! Tender, flavorful, and delicious....these will be a hit with everyone!
Ingredients
1

rack

Baby back ribs, membrane removed

1/4

cup

BBQ sauce

Salt/pepper to taste

Dry rub (any preferred)
Instructions
Season the rack of ribs with salt/pepper and dry rub.

Place 1 cup cold water and your trivet into the Instant Pot.

Fold the ribs into the pot (see picture) so they are on the trivet.

Close lid, move valve to sealing position, and cook manual high pressure for 25 minutes.

Once timer beeps, allow a natural pressure release.

Preheat oven to 450 degrees.

Once natural pressure release is finished, remove ribs and place on a cookie sheet.

Brush BBQ sauce evenly on top/sides and place sheet into the preheated oven.

Cook for about 10-15 minutes. Remove and serve!