One of my favorite parts of summer is all the grilling we get to do. I love to throw the food on the grill, and not heat up the kitchen! Kabobs are one of the easiest things we throw together, especially because we can pick and choose all our favorites onto each skewer. I used to buy a bottle of marinade from the store, but now, using this homemade recipe, we just whip it up ourselves. Using simple ingredients, this is packed with flavor, and can be used to marinate all types of meats/veggies!
Last week, I was sent a Grape Grill Buddy to review. I absolutely loved the idea of a grill mat to make things easier for cooking/clean up, so I was quite excited to receive it. We used the mat to cook our chicken kabobs, grilled pineapple, and stuffed jalapenos. Not only did the mat help things from falling through the grates, but it also helped the food from making a mess on the grill, so it took us way less time to clean up! Each pack comes with two mats, and is also dishwasher safe. I used mine as a cookie sheet liner the following day, and again, was in love with it! I highly recommend trying the Grape Grill Buddy! You can even order on Amazon , making it simple!!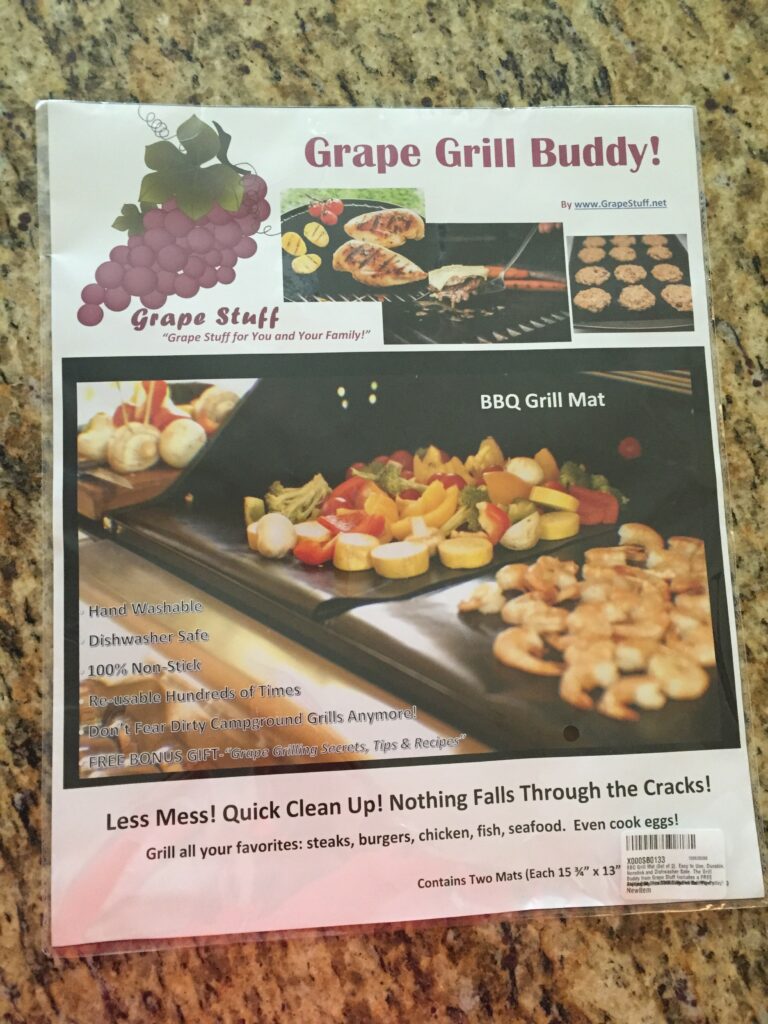 Ingredients:
1/3 cup water
1/3 cup vinegar
1/3 cup vegetable oil
5 garlic cloves, minced
1 teaspoon dried Thyme
1 teaspoon Italian seasoning
1 teaspoon poultry seasoning
1 teaspoon rosemary, crushed
1 teaspoon salt
1 teaspoon black pepper
Chicken, cut into pieces
Vegetables of choice, cut into pieces
Skewers (metal or wood; if using wood, soak them in water for 5 minutes prior to using to avoid burning)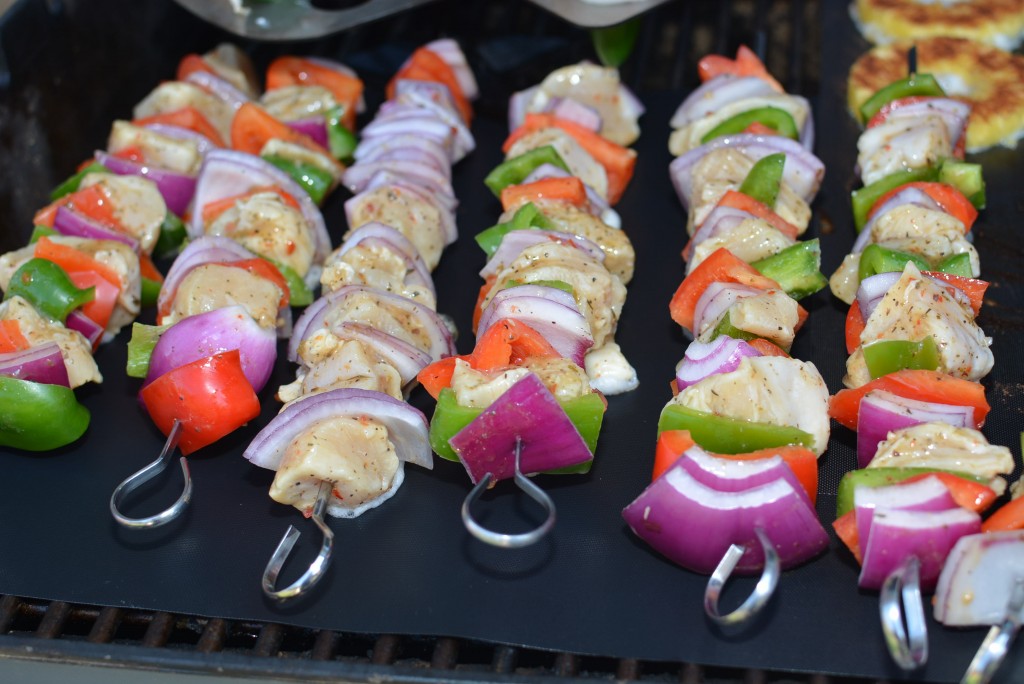 Directions:
In a large bowl, combine all ingredients minus the chicken, vegetables, and skewers.
Once combined, add the marinade in a bag to the meat to marinate overnight.
Place meat and vegetables on skewers in order desired.
Place Grape Grill buddy mat on the grill and place skewers directly on top of mat.
Grill for about 15-20 minutes, and flipping skewers over.
Cook through until chicken is no longer pink, and vegetables are tender.
Remove from grill mat and serve!