This cocktail combines caramel infused vodka with tasty apple cider! Perfect to enjoy warmed up by a fire on a cold, winter evening!

Apple and Caramel combine into this perfectly spiced cocktail!
Several weeks ago, I came across a recipe that called for caramel infused vodka. Out of curiosity, I decided to try it myself because lets be honest, its kind of neat to watch caramels melt in the alcohol, hehe! I headed to the liquor store, grabbed a bottle of Tito's vodka and grabbed a bag of caramels on my way home.
After a day or so of letting the caramels melt away, the vodka was ready to go. My only problem was, I had no plans for it as I hadn't quite thought that far, lol! My hubby and I took a tiny sip just to try the flavor and sure enough, it was amazing! Very flavorful! However, straight vodka isn't our thing, so we immediately decided to try it in a warmed up mug of apple cider. It ended up being the perfect way to end our evening and our new "go to" drink to enjoy on a cold evening!
Love apples?? Check out these other favorites:
Baked Caramel Apple Cider Donuts
Over the years, my husband and I have enjoyed playing around with drink combinations to experiment and try new things. He is more into the strong, straight type drinks, whereas I love a good, fruity beverage. The type that taste more sugary than alcohol of course! If you take a look through the blog, I am sure you'll find a favorite for everyone!
When we find a drink that we BOTH enjoy, we definitely make note of it because its a rarity! This Caramel Apple drink was one that immediately intrigued us and since creating, we have made several times! Plus, its so simple, its great if having company over!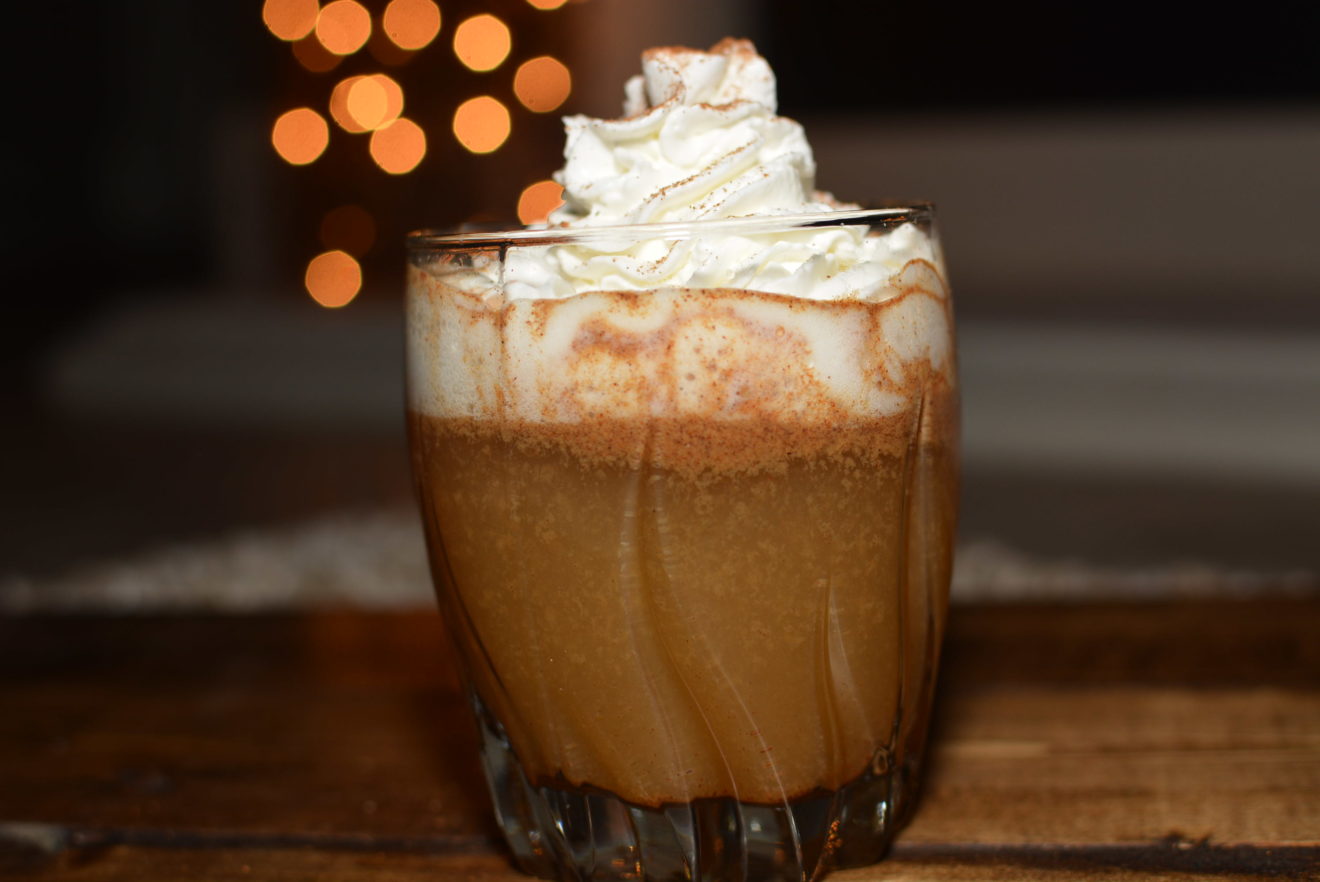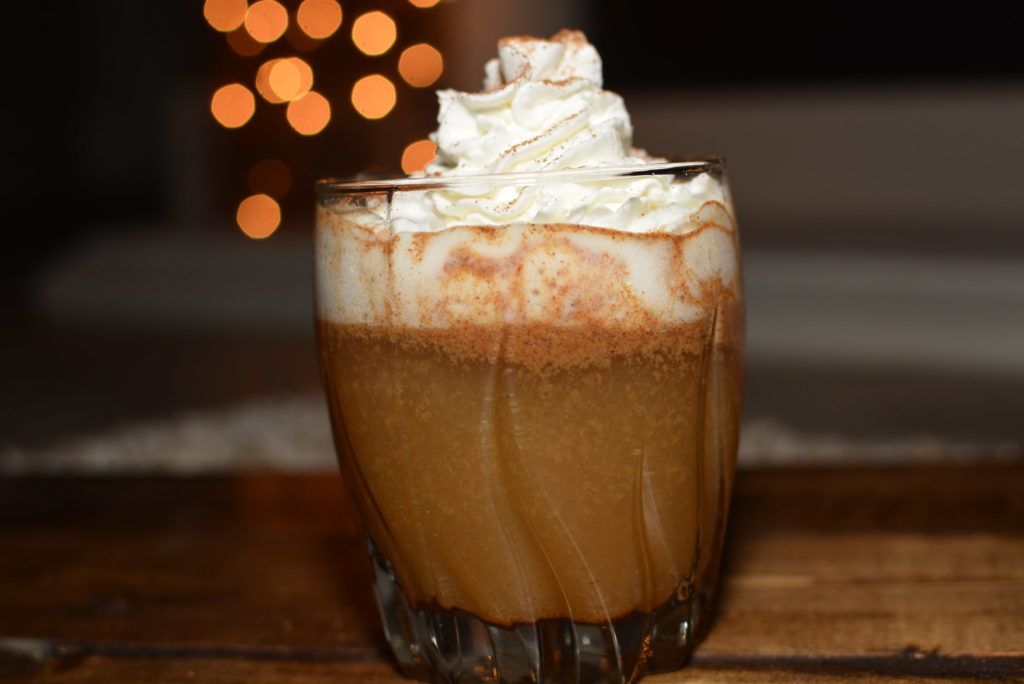 The caramel vodka combined with apple cider makes this drink taste like a yummy caramel apple, only in drink form!
Whether enjoying after a long day, or on a cold night….this cocktail is sure to be a favorite in your household too!!
This Caramel Apple Cocktail is perfect for the Fall/winter season! Be sure to print the recipe below!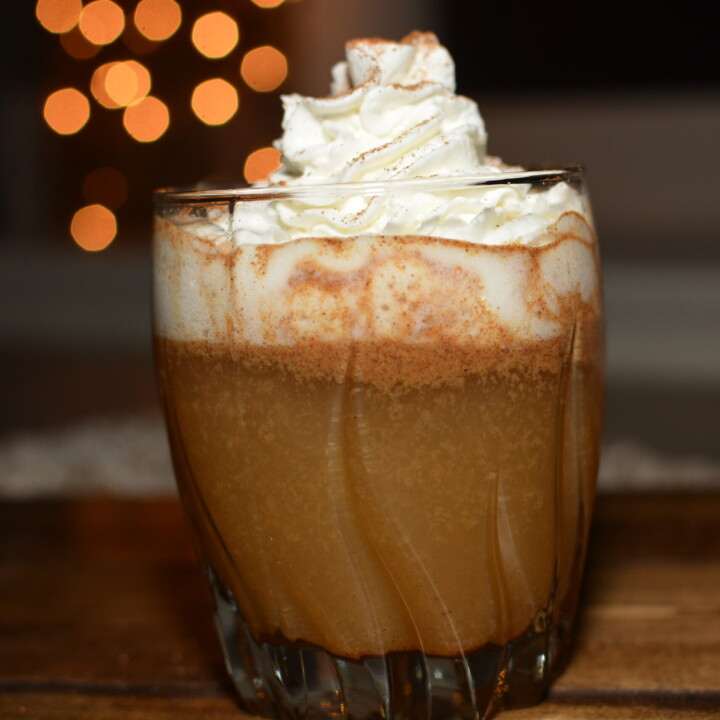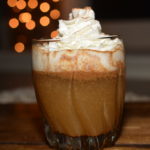 Print Recipe
Caramel Apple Cocktails
A warm cocktail made from caramel infused vodka and apple cider!!
Ingredients
1

part

Caramel Infused Vodka (see recipe below)

2

parts

Apple Cider (any brand)
Instructions
In a saucepan, combine the vodka and apple cider.

Serve in mugs with whipped cream on top (if desired).
Notes
Caramel Infused Vodka:
750 ml bottle Tito's Handmade Vodka
10 caramels, unwrapped
In a glass bowl, combine the vodka with caramels. Cover and let infuse for about 24 hours, stirring periodically. The caramels will dissolve and the vodka will be caramel colored as well as flavored!
Nutrition
Calories:
2
kcal
|
Carbohydrates:
1
g
|
Sodium:
1
mg
|
Potassium:
1
mg
|
Sugar:
1
g
|
Vitamin A:
1
IU
|
Vitamin C:
1
mg
|
Calcium:
1
mg