This easy Lemon Drop Martini is a vodka-based cocktail that is the perfect balance of sweet and tart. A classic cocktail that can be made with just a few simple ingredients. With only 4 simple ingredients needed, this is one cocktail that can be easily added to your rotation!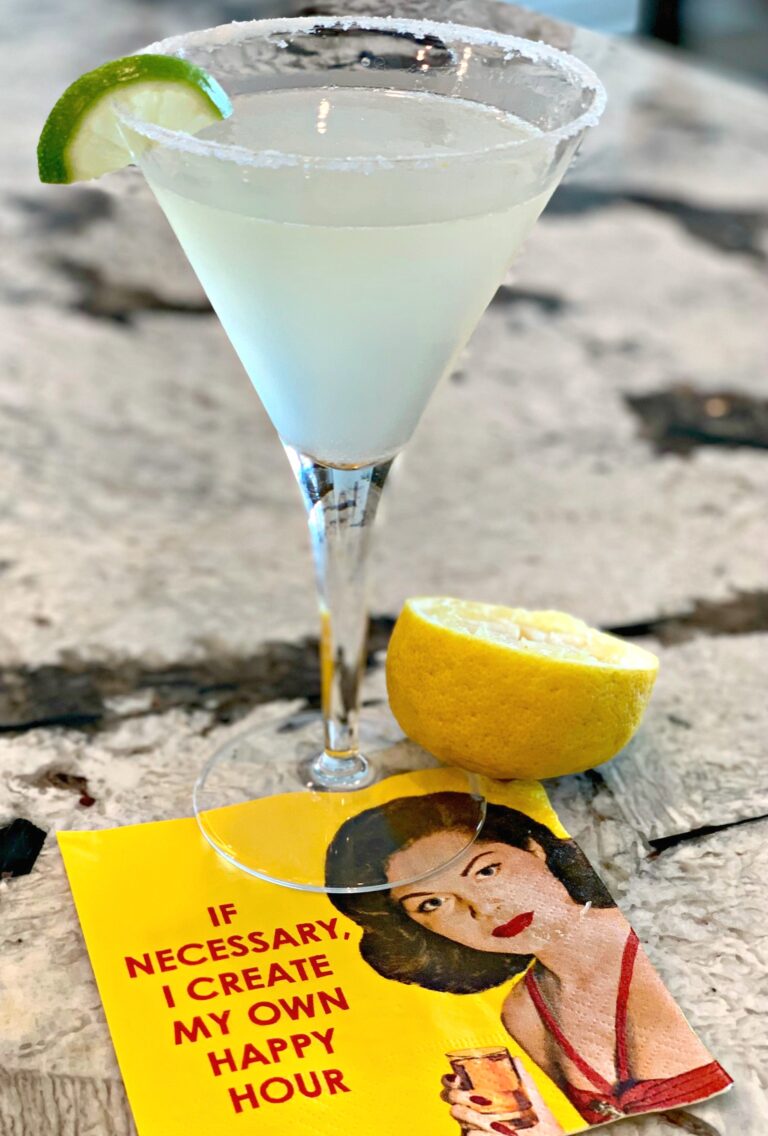 The BEST Lemon Drop Martini Recipe
Lemon lovers, get ready—this lemon drop martini is a cool glass of sweet-tart perfection! The lemon drop beverage was actually created by a man named Norman Jay Hobday at his bar, Henry Africa's, sometime during the 1970's. Norman originally served the drink in a cocktail glass. The drink got its name from lemon drop candies that have a similar sweet and sour flavor. It is a classic cocktail that you can make at home using just a few simple ingredients. Skip going out – stay in for drinks!
Cointreau versus Triple Sec
Either work great in this, it really comes down to preference.
Cointreau has a more balanced, well rounded flavor than Triple Sec, which tends to simply taste strongly of sweet oranges. Cointreau has a smoother finish and is a bit higher in alcohol. It is also more expensive.
What's in a Lemon Drop Martini?
A Lemon Drop Martini is a sweet and sour version of a vodka martini. The key to the best lemon drop martini is balancing sour and sweet together!

Citron Vodka- you can also use a standard vodka
Triple Sec- Cointreau also works
Lemon Juice- fresh is best
Simple Syrup- you can make this at home or purchase it from the store. I have heard of people using Maple Syrup in place of simple syrup as another option.
What does a Lemon Drop Martini taste like?
A Lemon Drop tastes like refreshing lemonade but with a vodka kick! It's sweet, tart, and it goes down smoothly. It actually tastes very much like the candy for which it was named.
How to Make a Lemon Drop Martini (3 simple steps)
Full printable recipe card at the bottom of this post
Rim the Glass- combine the sugar and lemon zest and place in a shallow bowl (or on a plate). Wet the rim of a martini glass lightly with water and dip into the sugar mixture to coat rim thoroughly.
Shake- fill cocktail shaker with ice. Add the vodka, triple sec, lemon juice, and simple syrup into the cocktail shaker. Shake to combine.
Strain and Serve- strain mixture into prepared martini glass. Serve with a lemon or lime wedge (optional)
How to make Simple Syrup
The ratio of a basic syrup is equal parts of water to sugar.
In a small saucepan, heat water over medium heat.
Add in the sugar and stir  to combine. Once sugar has dissolved, remove from heat.
Allow simple syrup to fully cool and store in a glass jar or container for up to 2 weeks in the refrigerator. You can also store at room temperature for up to 1 week.
Lemon Drop Martini Cocktail Tips
Fresh lemon juice is best, don't use the bottled juice. For a great juicer, check THIS one out (affiliate)
Use a quality vodka. Since this is the base of the drink, try to opt for a smooth, quality vodka.
Serve this martini cold. It is so much more refreshing and flavorful when served cold. Shake shake shake that cocktail shaker!!
Don't skimp on the rim. That adds even more sweetness and flavor to this classic cocktail.
For an extra twist, add a sprig of mint to the cocktail shaker before shaking up the drink.
Want to make this stronger? Add more vodka!
Lemon Drop Martini- Alternative Ingredients
This lemon drop is not technically a martini. A classic martini is a savory drink of gin, vermouth, and olive brine. Not a sweet sipper of vodka, orange liqueur, and lemon juice. The only similarity between a martini and a lemon drop is the serving vessel. However, they are a favorite of many, so we can go ahead and keep calling it a martini.
Rather than using Lemon Juice, you can use Limoncello
Add a splash of lime juice with the lemon juice to give it an added flavor boost.
Try Gin in place of Vodka.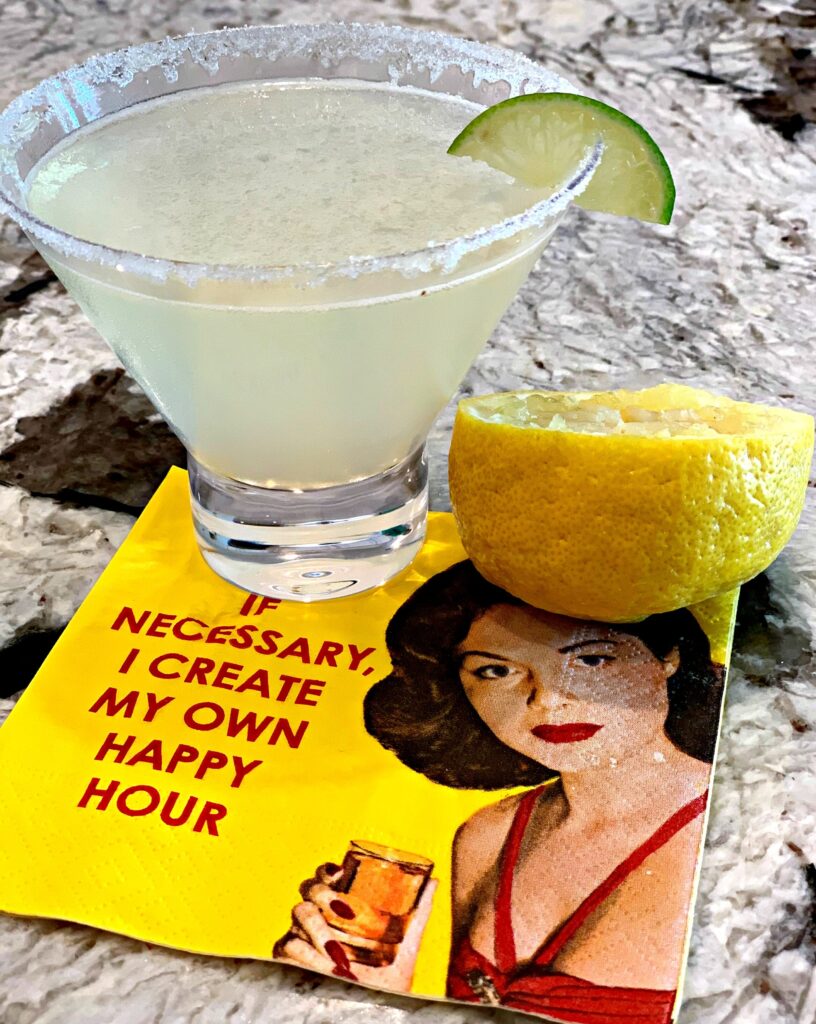 More Martini Recipes to try
Salted Caramel Martini– an absolutely delicious and satisfying dessert martini. The name says it all, a salted caramel celebration in a glass.
Key Lime Martini– tastes a lot like a Key Lime Pie. It features vanilla vodka, Coco Lopez, Pineapple juice, cream and graham cracker crumbs on the rim of the glass.
Tiramisu Martini– all the coffee and cream flavors of the classic Italian tiramisu dessert in a delicious cocktail.
Snickers Martini– If you love Snickers candy bars, you'll flip for this Salted Caramel Chocolate Martini! Featuring caramel vodka, chocolate liqueur and Irish cream
Peanut Butter Cup Martini– a decadent cocktail made with chocolate liqueur, creme de cocoa, peanut butter whiskey and heavy cream. Tastes likes a spiked peanut butter cup!
Bailey's Peppermint Martini– It's a delicious and easy cocktail for entertaining.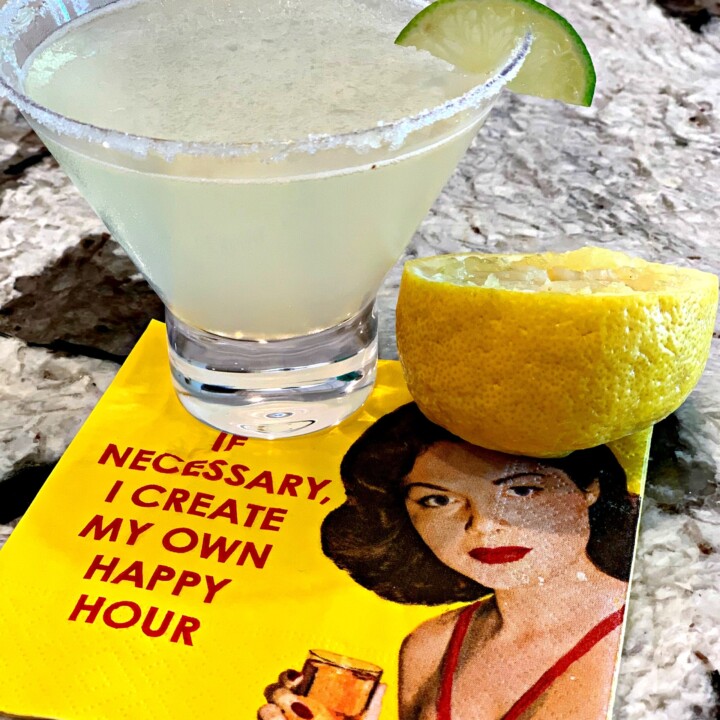 Print Recipe
Easy Lemon Drop Martini Cocktail
This Tasty Lemon Drop Martini is a vodka based cocktail that has a lemony, sweet and sour flavor! The perfect cocktail to enjoy any night of the week!
Ingredients
Lemon Sugar
1/2

cup

sugar

zest of lemon
Lemon Drop Martini
2

oz

vodka

*citron vodka

1

oz

triple sec

1

oz

lemon juice

*fresh is best

3/4

oz

simple syrup
Instructions
Combine the sugar and lemon zest and place in a shallow bowl (or on a plate)

Wet the rim of a martini glass lightly with water and dip into the sugar mixture to coat rim thoroughly.

Fill cocktail shaker with ice.

Add the vodka, triple sec, lemon juice, and simple syrup into the cocktail shaker.

Shake to combine.

Strain mixture into prepared martini glass.

Serve with a lemon or lime wedge (optional)
Nutrition
Serving:
1
glass
|
Calories:
282
kcal
|
Carbohydrates:
27
g
|
Protein:
1
g
|
Fat:
1
g
|
Saturated Fat:
1
g
|
Sodium:
15
mg
|
Sugar:
25
g
|
Vitamin C:
11
mg
|
Iron:
1
mg