Here in Houston, summer means temperatures of 100 + degrees and 100% humidity! While we aren't quite to 100 yet, we are quite close at a balmy 95 degrees.
I have been trying to plan meals that don't require an oven as the last thing I want to do, is heat up my house. Since my hubby loves to smoke meats and grill, this has worked out great for him!
Last week, I bought all the fixins to make these shrimp packets and they were a huge hit. We had to go a little light on seasoning for the kids, but ours were perfectly seasoned and quite flavorful! The clean up was a breeze since we were able to throw away the foil packets and everything was made on the grill (minus the salad I served with these).
Whether making these for a BBQ/picnic, or for a quick, easy dinner one night at home….these are perfect for summer and can be adapted to use as much/little seasoning as desired!
Enjoy!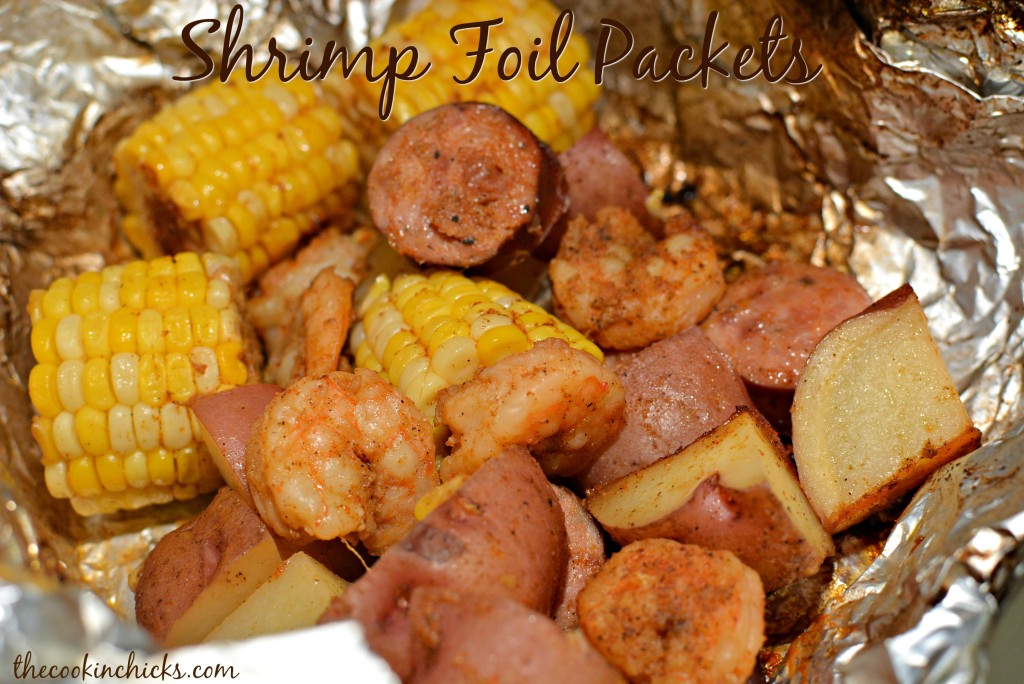 Ingredients:
4 corn on the cobs (cut into thirds)
4 red potatoes, quartered
2 lbs. shrimp (I used peeled)
1 lb. smoked sausage, cut into small pieces
4 tbsp. butter, divided
1/2 cup chicken broth
Cajun seasoning (as much or as little as desired)
Salt/Pepper
Directions:
Cut four pieces of tin foil out from roll (about 12 inches long).
Divide quartered potatoes, shrimp, corn, and sausage among pieces of tin foil.
Place 1 tbsp. butter on top of each pile along with desired amount of seasoning, salt, and pepper.
Tightly seal each piece of foil to create a closed packet on 3 sides.
Pour in a little chicken broth into the open hole of each packet.
Once broth is poured in, close up last side.
Place each foil packet on a preheated grill, 400 degrees, for about 30-40 minutes making sure to flip over halfway through cooking time.
Remove from grill once cooked and carefully open each packet.
Pour contents onto a plate and serve!!
Recipe adapted from: Fav Family Recipes