Nothing compliments meat better than potatoes, right??
Last week, my hubby grilled us some chicken, and since the grill was already heated, I decided to make some potato packets and asparagus to go on the grill as well. No heat in my kitchen, and no messes to clean up! Woo hoo!!
These potatoes were packed with flavor and simple to make. With just a few on hand ingredients, they were ready to go in no time!
Enjoy!!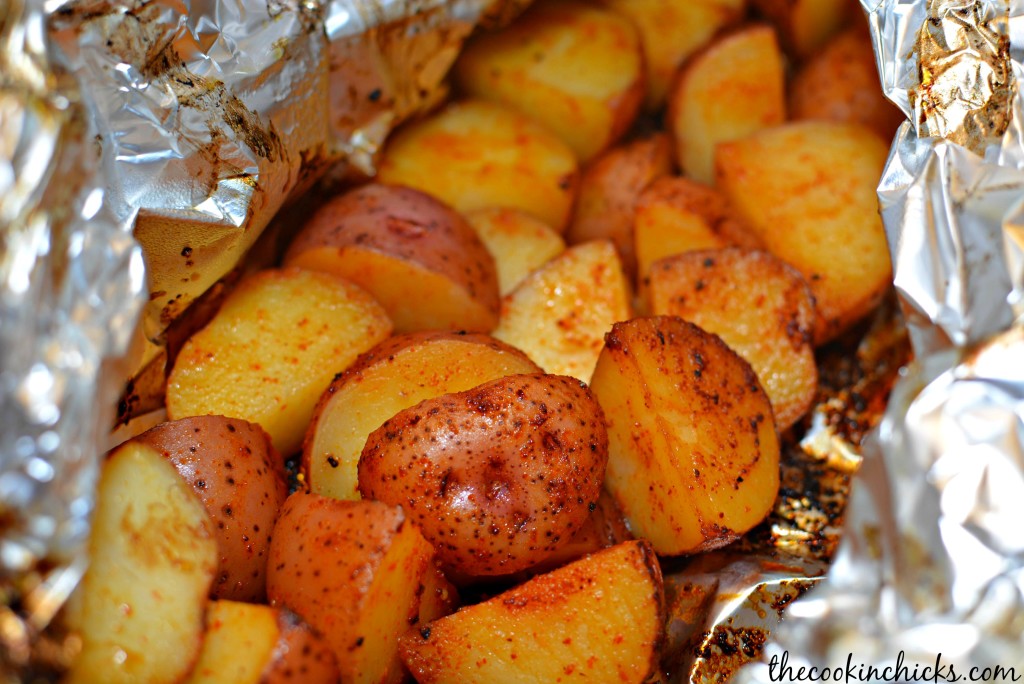 Ingredients:
2 lbs red potatoes, quartered
1/2 teaspoon garlic powder
1/4 teaspoon ground black pepper
1 teaspoon salt
1 tablespoon honey
1 tablespoon chili powder
2 tablespoon butter, melted
Directions:
In a mixing bowl, combine the garlic powder, black pepper, salt, honey, chili powder, and melted butter.
Add potatoes in and toss to coat thoroughly.
On a large piece of heavy duty tin foil, pour potatoes onto center and wrap the foil up/seal sides to create a packet.
Place on grill for about 30 minutes, or until tender.
Remove from grill and carefully open packet to serve. *Caution as the steam from inside packet will be very hot