These Pumpkin Cookies bring a taste of Fall into a treat that everyone raves over. Packed with butterscotch chips and sprinkled with a touch of brown sugar, these cookies melt in your mouth and are quite a treat!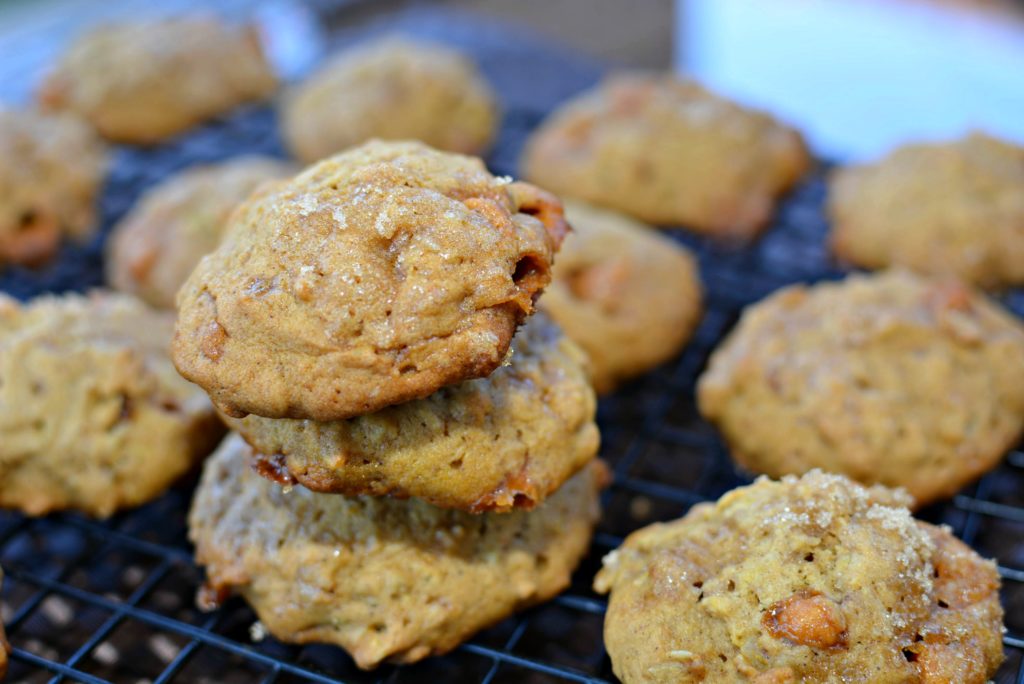 A few weeks ago, my mom and I headed to Bath and Body Works to stock up on our favorite Fall scents for around our houses. We bought candles, plug in scents, and soaps. Nothing screams Fall like Pumpkin everything, right??! We have to "fake" it since we live in Houston, TX and so far, the only cold front we have seen has been about 85 degrees instead of 90, haha!
Well, as we were browsing the store, we came across a hand towel that had a pumpkin recipe on it. Crazy that it was in a soap/lotion store, but I instantly caught interest and snapped a picture with my phone. I am always on the lookout for new ideas and recipes, so I was quite excited.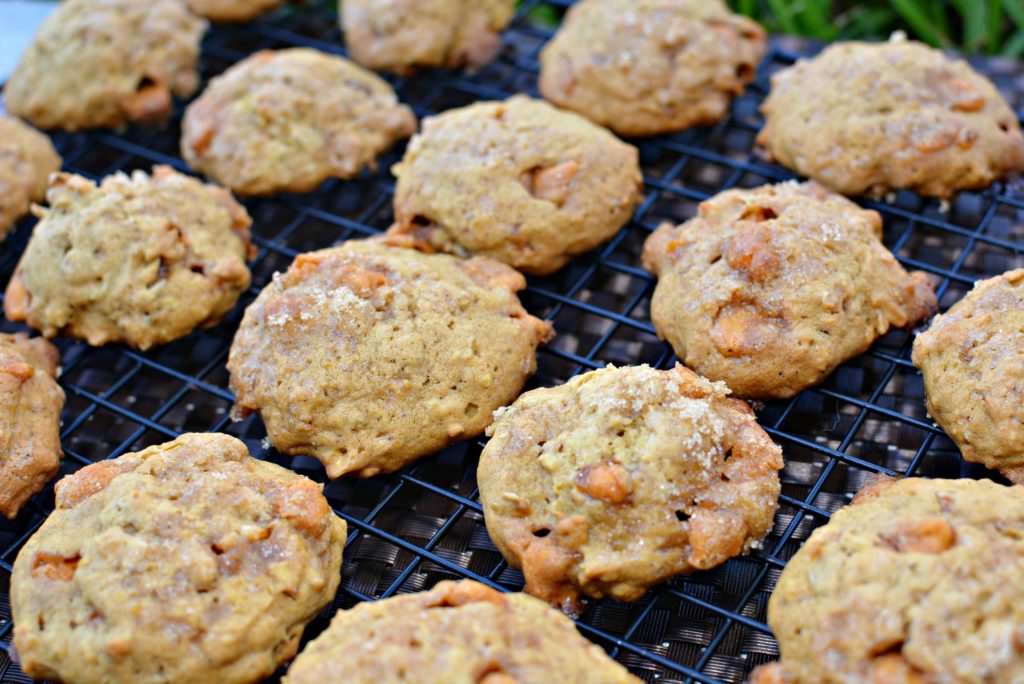 Fast forward a few days later, I was grocery shopping and quickly remembered the picture on my phone. It didn't call for the butterscotch chips, but I was in the mood, so I grabbed a bag. I also opted for the brown sugar sprinkling on top because lets be honest, everything with brown sugar is tasty to me!!
Once home, I set out to work and whipped these tasty cookies up! The house smelled amazing while these were baking and once ready to enjoy, the cookie basically melted in my mouth!
The kids went crazy over them once home from school and even requested more for their dessert after dinner! I put together a tray to send to my hubby's work and he text me the next day saying all his coworkers loved them and were popping into his office to rant and rave over them!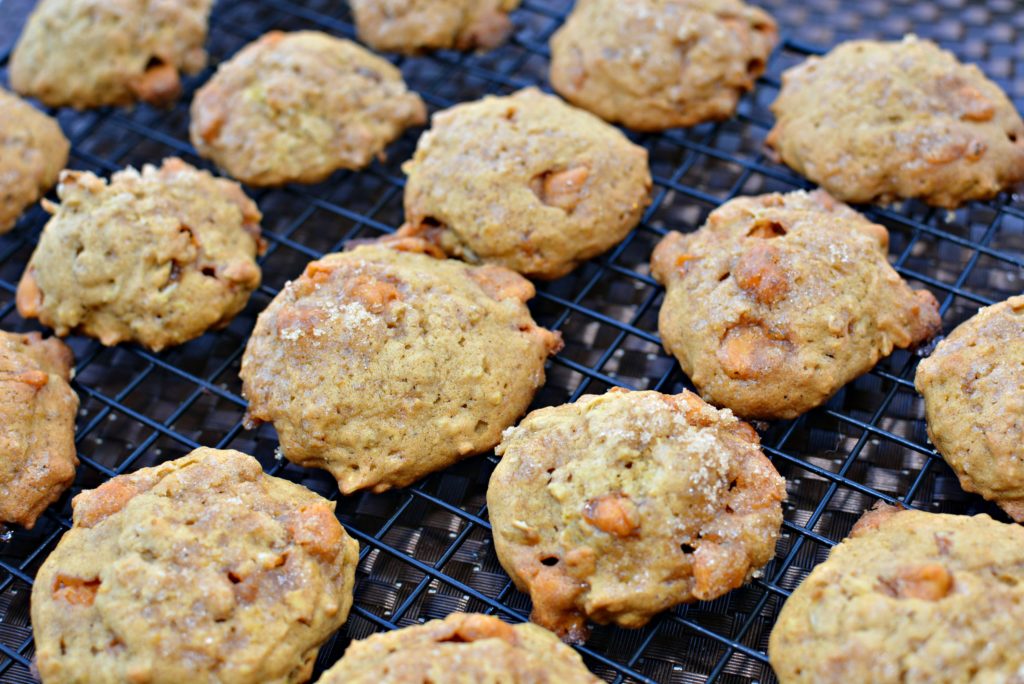 Quite the Fall treat, these are perfect whether enjoyed with coffee in the morning (yes, cookies for breakfast), or as a snack, afternoon treat, or dessert!
Enjoy!!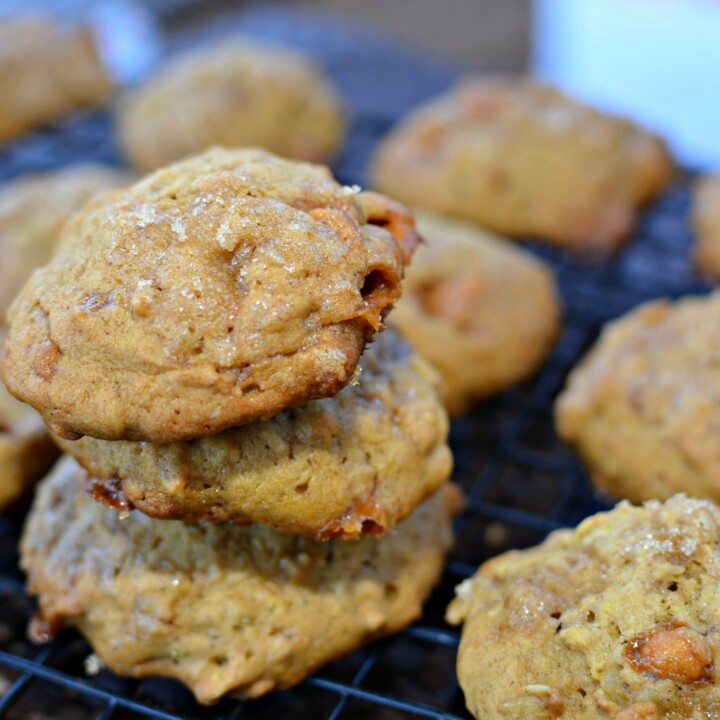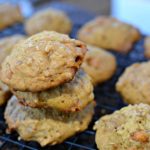 Print Recipe
Great Pumpkin Cookies
A tasty Fall treat that is packed with butterscotch chips, sprinkled with brown sugar, and basically melts in your mouth!
Ingredients
2

cups

flour

1

cup

oats

1

tsp

baking soda

1

tsp

ground cinnamon

1/2

tsp

salt

1

cup

butter, softened

1

cup

brown sugar

1

egg

1

tsp

vanilla extract

1

cup

pumpkin

1

cup

butterscotch chips
Instructions
Preheat oven to 350 degrees.

In a medium bowl, combine the flour, oats, salt, baking soda, and ground cinnamon.

In a separate bowl, cream the butter and add in the sugar, eggs, and vanilla,

Combine the butter mixture with the flour mixture.

Add in the pumpkin, mixing until just combined.

Fold in the butterscotch chips.

Roll dough into 1-2 inch balls and place on a cookie sheet, about 2 inches apart.

Flatten the cookie slightly and sprinkle a touch of brown sugar on top (optional).

Place cookie sheet into oven and bake for about 23-25 minutes, or until light brown.

Remove from oven and allow to cool slightly before placing on cookie sheet or enjoying!
Do you follow me on Pinterest?!?! If not, click HERE!!!