Since my "Melt in your Mouth Chicken" has been such a hit with everyone, I decided to change it up just a bit and make it more into a casserole. Not too many changes to the original dish, mainly just the fact that instead of using whole chicken breasts, it is diced chicken, making it easier to serve over something! I served this over spaghetti noodles last week and the entire family was ranting and raving over how yummy this was. The cooking time was less due to the chicken being cut up, the flavor was amazing, and the chicken was incredibly moist. The leftovers the next day were just as good, making this a meal I will definitely make again!!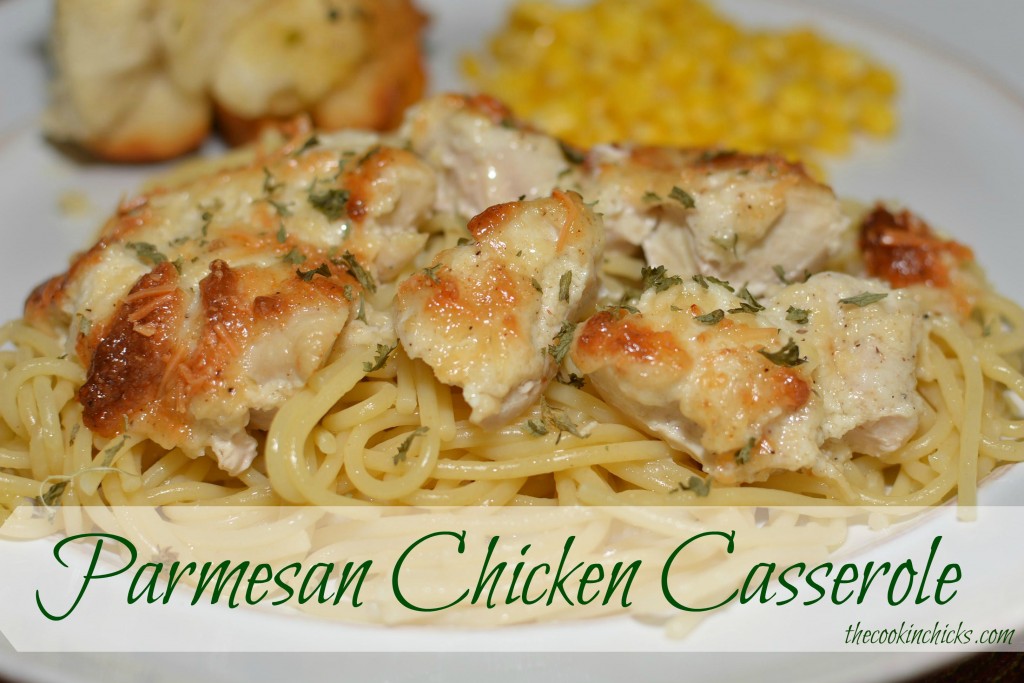 Ingredients:
 6 boneless, skinless chicken breasts, diced
1 cup mayonnaise OR plain Greek yogurt
1 cup fresh shredded Parmesan cheese
1 tsp seasoned salt
1/2 tsp ground black pepper
1 tsp garlic powder
Directions:
Place diced chicken into a greased 9 x 13 baking dish.
In a small bowl, combine the mayo/yogurt, 3/4 cup Parmesan cheese, salt, pepper, and garlic powder.
Spread mixture evenly on top of chicken.
Sprinkle remaining 1/4 cup Parmesan cheese on top of mayo mixture.
Place dish in preheated oven, 375, and bake for about 30-35 minutes.
Remove from oven and serve chicken over rice, pasta, or by itself! Enjoy!!
*Chicken will be a bit "soupy" when cooked, that is okay, just use a slotted spoon to drain prior to serving chicken!!