With summer quickly approaching, what could be more refreshing than a cool Strawberry margarita? Especially a margarita that is made using fresh strawberries!! My hubby and I made this for an "after dinner" drink last night and not only did it have great flavor, but it was so simple to make! There is little sugar in this drink, and since it uses whole fruit, it really isn't too bad for you! Enjoy!
Ingredients:

2 cups ice cubes
10 fresh ripe strawberries
4 oz tequila
1 1/2 oz lime juice (use fresh if possible)
1 1/2 oz triple sec
3 tbsp sugar
Salt or Sugar (for rimming glasses)

Directions:

Wash, dry, and cut off the stems of the strawberries. In a blender, add in the ingredients in order listed above. Place lid on blender and blend for about 30 seconds or until smooth. To rim glasses, moisten the glass rim with either a lime wedge or some water until it is just moist. Dip the glass into the salt or sugar to coat. Pour drink into glass and serve with a strawberry on the side. Enjoy!

*I used a Vitamix to blend mine up and it made things SO easy!! If you are in the market to purchase one, use the code below while checking out and you will get free shipping!! A $25 value!!

***06-008620 ***
GET FREE STANDARD SHIPPING ($25US/$35CN)
USE ABOVE CODE
1-800-848-2649 or Vitamix website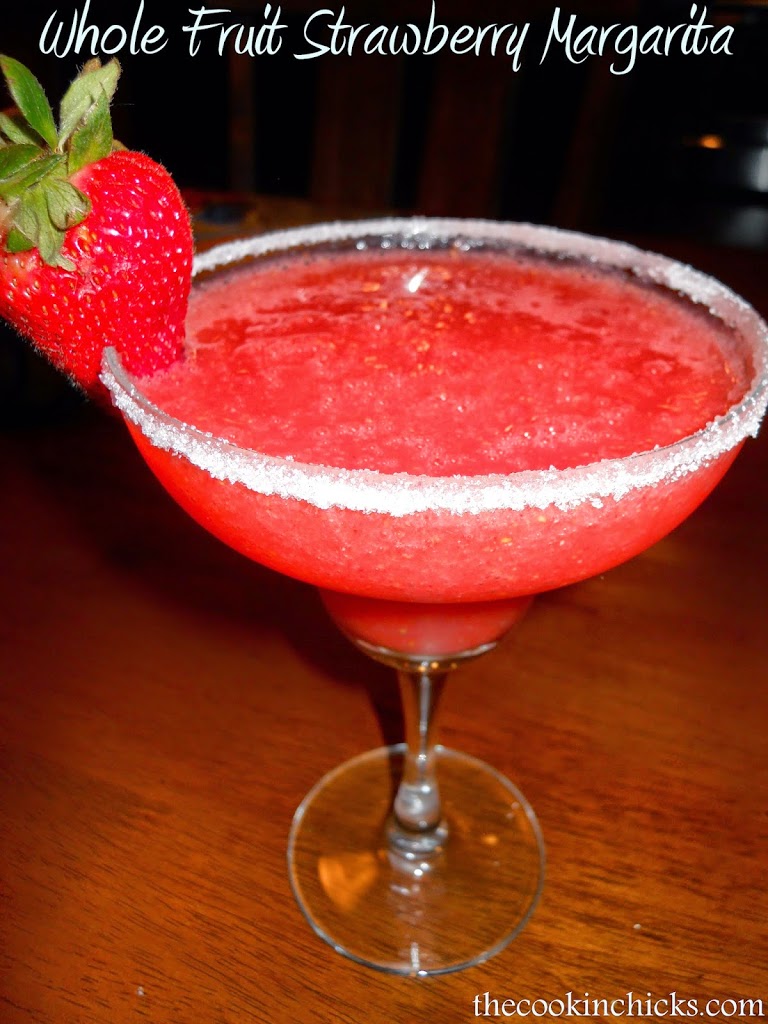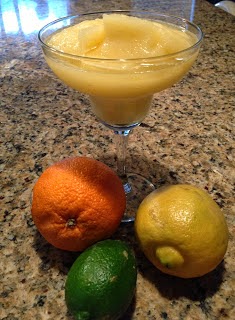 Click here to see the recipe!