Last week, my son came home from school and said he was in the mood to make dinner for the family. I am never one to turn down a night off from cooking, but since he is in 4th grade, I had to look around to see what was "kid friendly" for him to make. I ended up having everything on hand for these "shortcut" calzones and he was stoked! With just a few directions from me, he set out to make these and did great!! The entire family LOVED them!! Very flavorful, we were all able to specify whether we preferred just cheese or pepperoni, and they were quick to the table! We will most definitely be having these again!!
Enjoy!!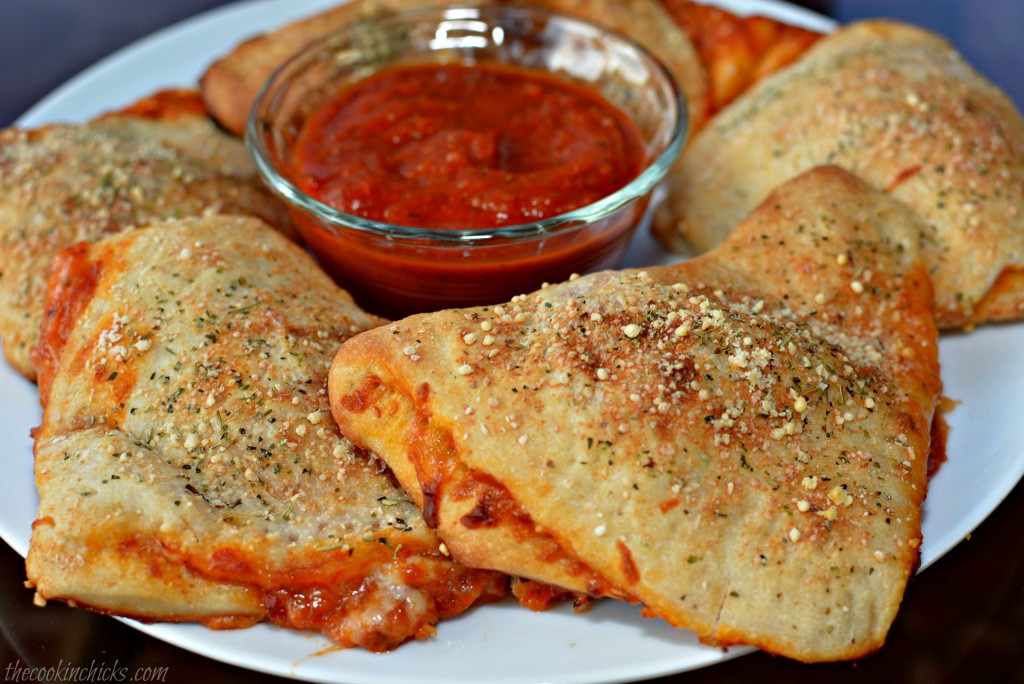 Ingredients:
13.8 oz. refrigerated pizza crust (I used store brand, but Pilsbury makes a yummy one too)
Pizza sauce
1 cup mozzarella cheese, shredded
Pepperoni or any toppings of choice
1 tbsp. melted butter
Italian seasoning
Parmesan cheese, grated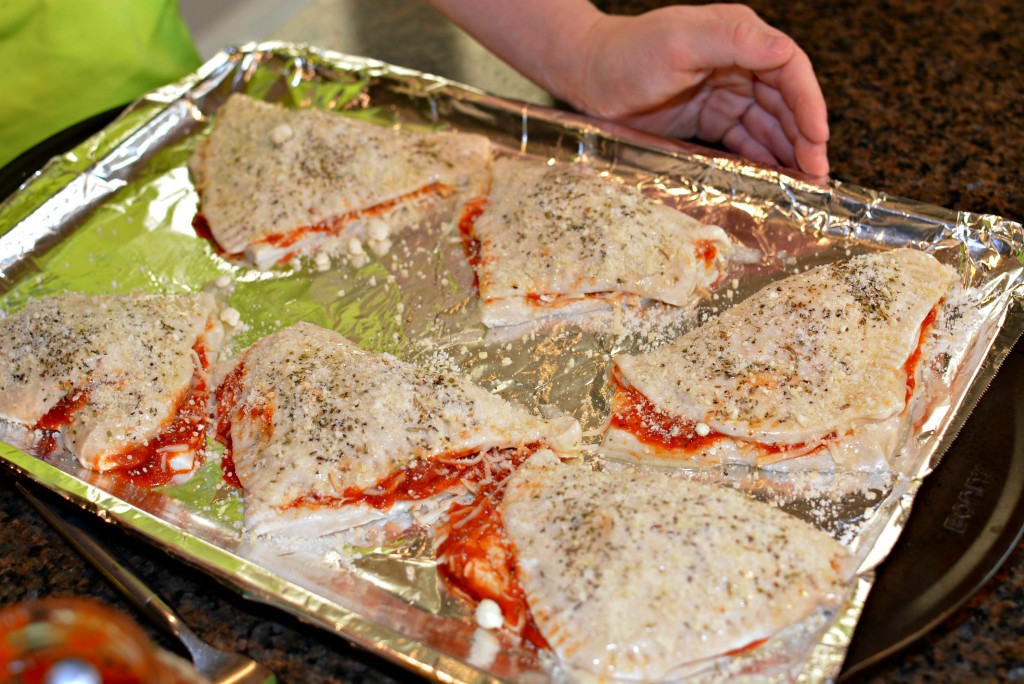 Directions:
Preheat oven to 400.
Roll out pizza crust and cut 6 equal squares.
In the middle of each square, place a spoonful of sauce, some mozzarella cheese, and topping of choice.
Fold the dough over to create a triangle and use a fork to seal the sides.
Place calzones on baking sheet.
Brush calzones with melted butter.
Sprinkle desired amount and Italian seasoning on Parmesan on top of each calzone.
Place baking sheet in oven and bake for about 10-12 minutes.
Remove from oven and serve with some additional pizza sauce if desired.
Recipe adapted from: Six Sisters Stuff