A few weeks ago, I was browsing through Pinterest when I came across this dish from Six Sisters Stuff. Since I love pesto, chicken, and easy dinner ideas, I knew I had to try this! I already had most of the ingredients on hand from a previous recipe, so it worked out perfectly! My family loved this, and both my hubby and oldest son, took this for lunch the next day. You know the dish has to be yummy when your eight year old son asks for it in his school lunch, right?
Enjoy!!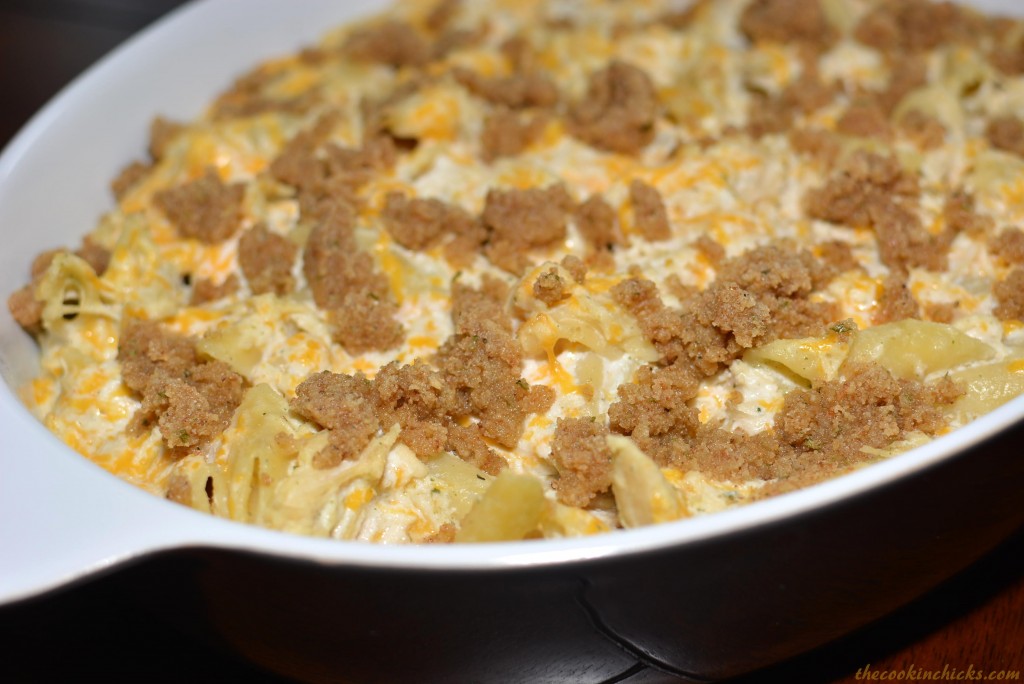 Ingredients:
8 oz. pasta (mostaccioli is what I use)
2 cups chicken, cooked and shredded
2 cups cheddar cheese, shredded
1 cup sour cream
8 oz. ricotta cheese
1/4 cup pesto sauce, prepared
1/3 cup heavy whipping cream
1/3 cup Parmesan cheese, grated
1/2 cup Italian bread crumbs
1/4 cup melted butter
Directions:
Cook pasta according to directions on package. Drain.
In large bowl, combine the pasta, cooked chicken, cheddar cheese, sour cream, ricotta, pesto, whipping cream, and Parmesan cheese.
Put pasta mixture into a greased 9 x 9 baking dish.
In a small bowl, combine the melted butter and bread crumbs.
Sprinkle mixture on top of casserole.
Place dish in preheated oven, 350, and bake for about 30 minutes.
Serve!!