You "donut" want to pass up this tasty collection of donut recipes! Celebrate National Donut day by making your own favorite treat at home! From chocolate donuts, to apple cider, and even a coffee cake version….you'll find something for everyone!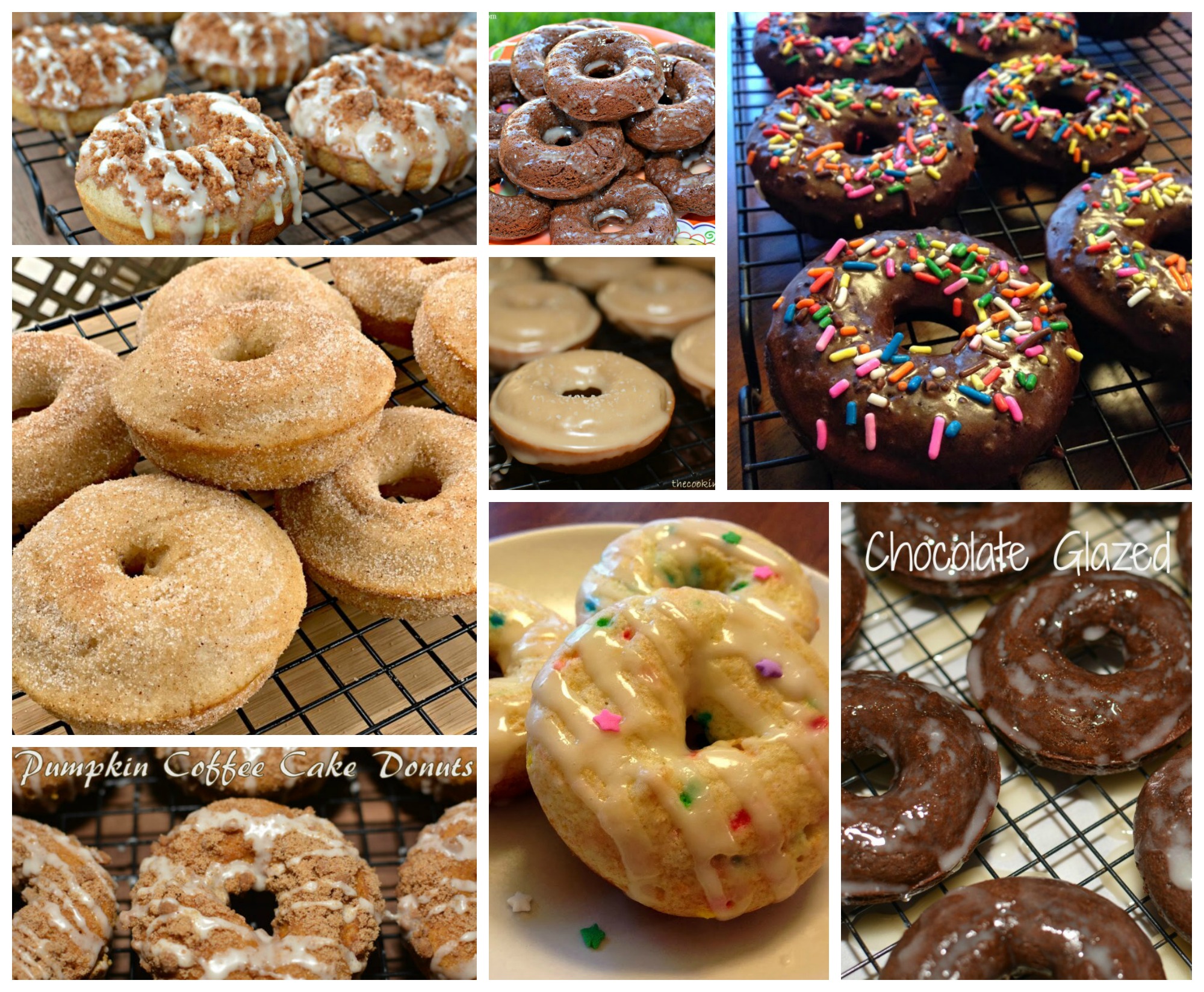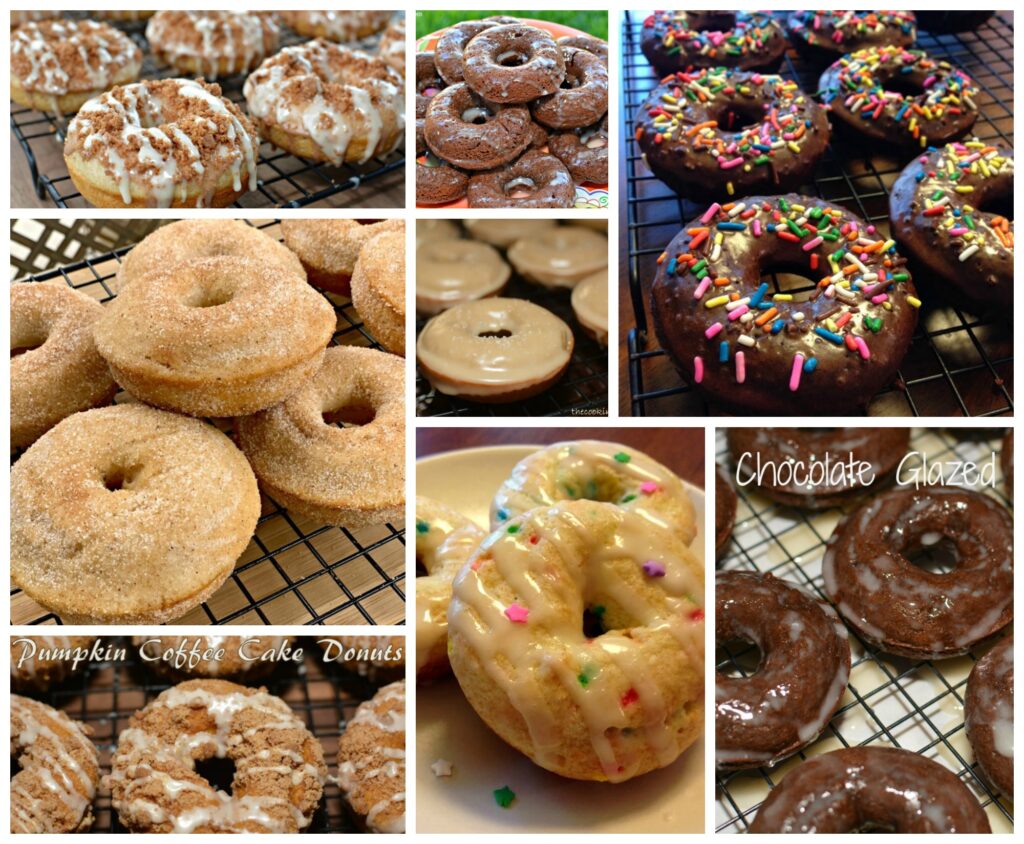 Did you know that National Donut Day has in fact been around for quite some time! It started back in 1938, by the Salvation Army as a way to commemorate the women who served fresh, hot donuts to American soldiers in France to boost the spirits during World War 1. These women were called "donut lassies" and are credited for increasing the popularity of donuts in the United States once they returned home.
Since then, the first Friday in June has been a day where we remember the soldiers who fought for us, but also the women that boosted spirits by filling bellies with these tasty treats!
Many places celebrate the day by offering free or discounted donuts, but why leave the house when you can make your own at home, right?!
I have assorted a collection of some of my top donut recipes! Everything from cinnamon sugar, chocolate glazed, Funfetti, and even Chocolate Kahlua! If you scroll below, you'll find a recipe to fit anyone's preference! The best part of all, they are all baked versus fried, so go ahead and enjoy that second donut!
If you don't have a donut pan, I highly recommend getting one! They aren't too expensive and can be used all the time! Check out the one I have here, https://amzn.to/2IlOLOG
Which donut flavor is your favorite? Mine is definitely chocolate glazed! Anything chocolate is a favorite with me!
Don't forget to sign up for my newsletter while you're here! You'll receive my newest recipes, directly to your inbox! Plus, be automatically entered in my monthly prize giveaways! Coming up July 1, a two pack of donut pans….free to 1 lucky subscriber!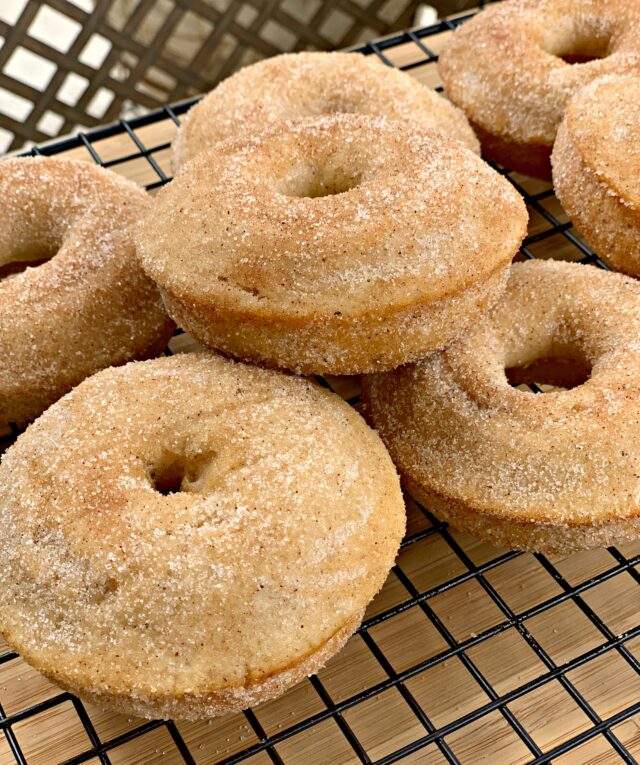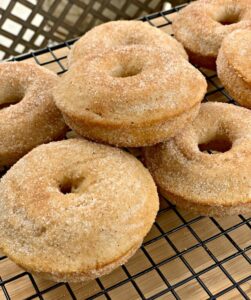 Amazing Baked Cinnamon Sugar Donuts- https://thecookinchicks.com/amazing-baked-cinnamon-sugar-donuts/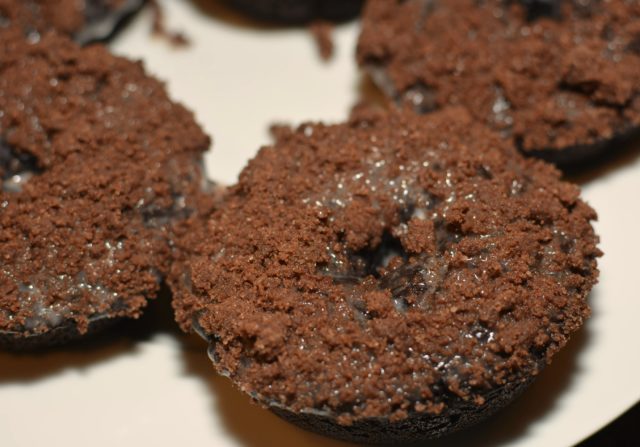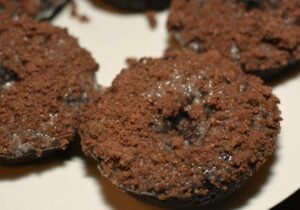 Baked Chocolate Crumb Donuts- https://thecookinchicks.com/baked-chocolate-crumb-donuts/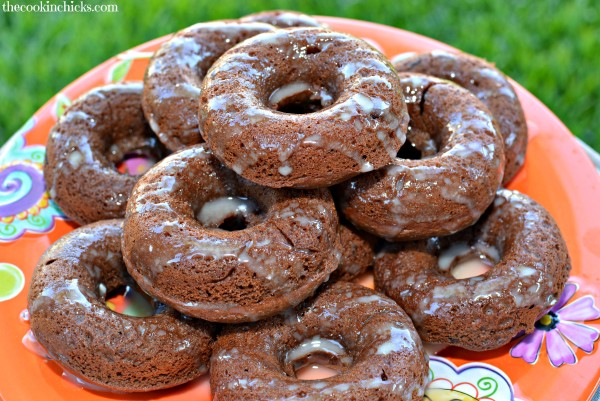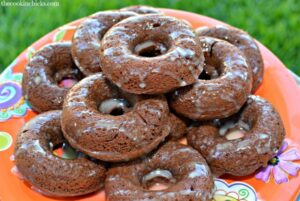 Chocolate Glazed Donuts- https://thecookinchicks.com/chocolate-glazed-donuts-2/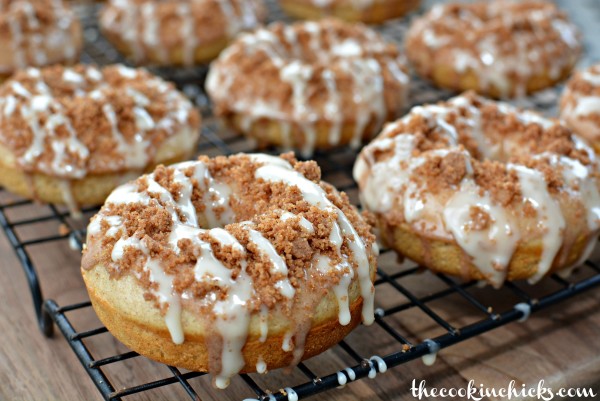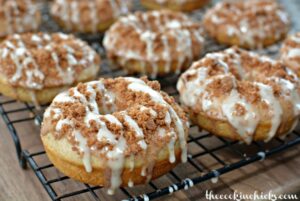 Coffee Cake Donuts- https://thecookinchicks.com/coffee-cake-donuts/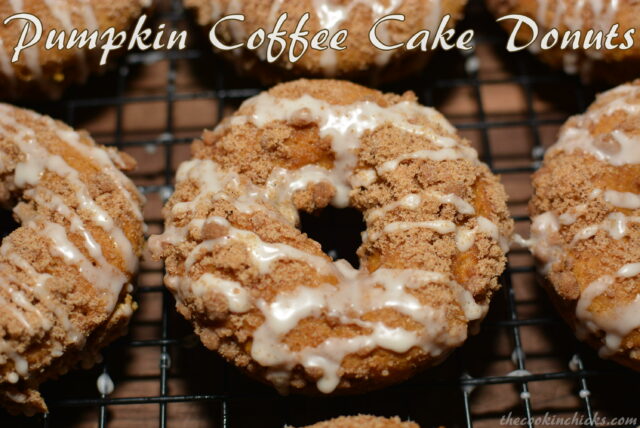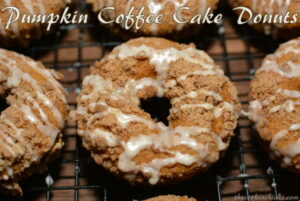 Pumpkin Coffee Cake Donuts- https://thecookinchicks.com/pumpkin-coffee-cake-donuts/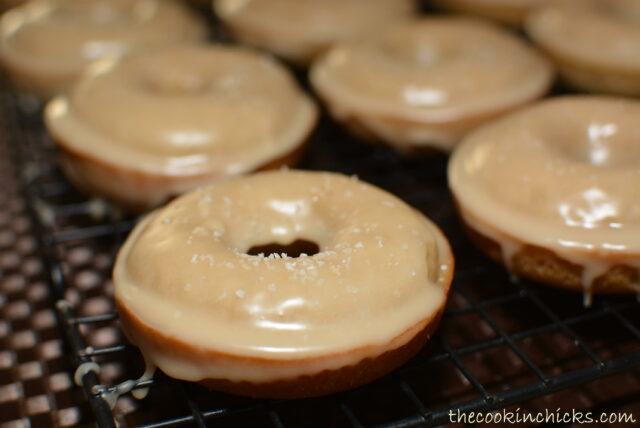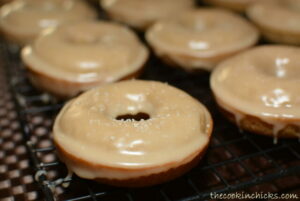 Baked Caramel Apple Cider Donuts- https://thecookinchicks.com/baked-caramel-apple-cider-donuts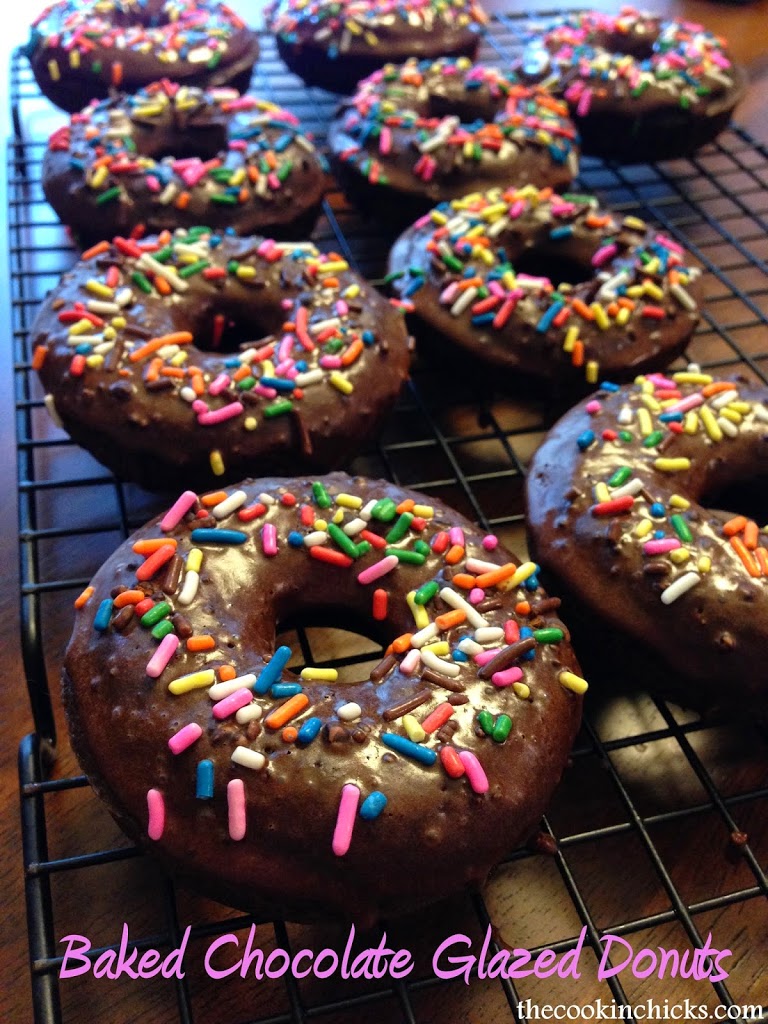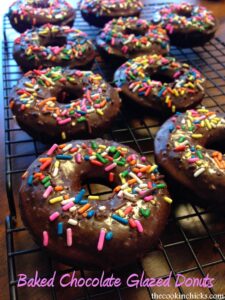 Chocolate Sprinkled Baked Donuts- https://thecookinchicks.com/baked-chocolate-glazed-donuts/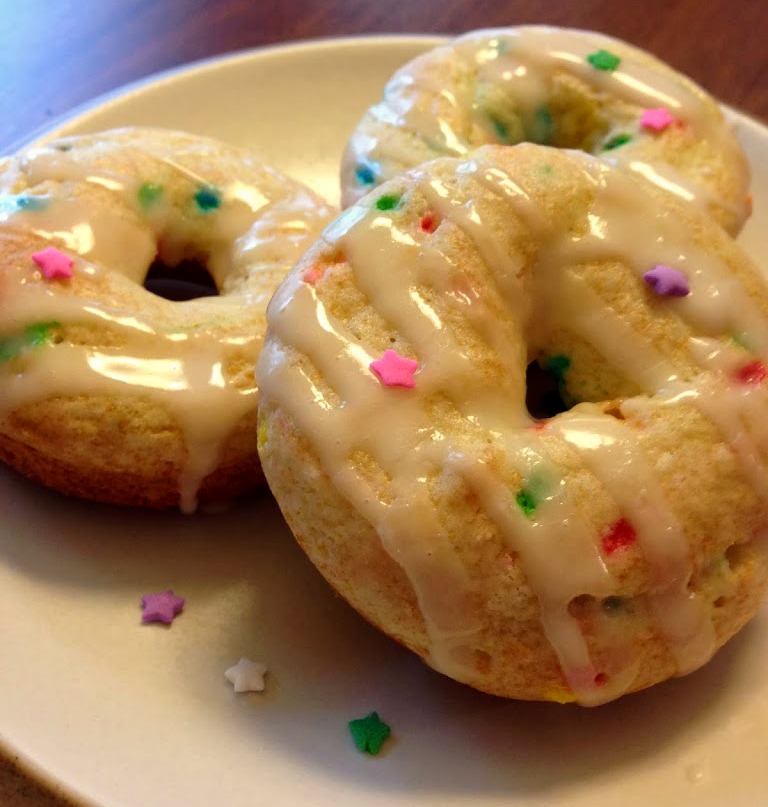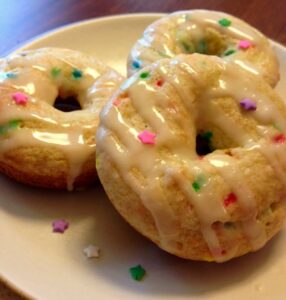 Glazed Funfetti Donuts- https://thecookinchicks.com/glazed-funfetti-donuts/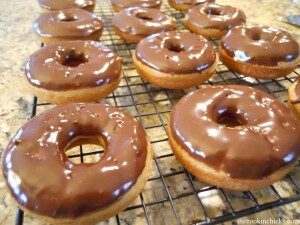 Baked Kahlua Donuts- https://thecookinchicks.com/baked-kahlua-donuts/