As we head into Fall/Winter, my family loves a good hearty dinner. Enter in….my home-style chicken pot pie!! Loaded with chicken, vegetables, a flaky topping, and served warm to the table, everyone goes crazy for it!! I use a shortcut by putting a puff pastry sheet on top in place of homemade crust, but if you prefer to make your own, go for it!!
My family loves to have the leftovers for lunch the next day because they reheat perfectly!! The best part about this is, its quick to the table! Your family will think you spent tons of effort whipping this up, but trust me, it'll be our little secret that you had it ready for the oven in no time, hehe!!
Enjoy!!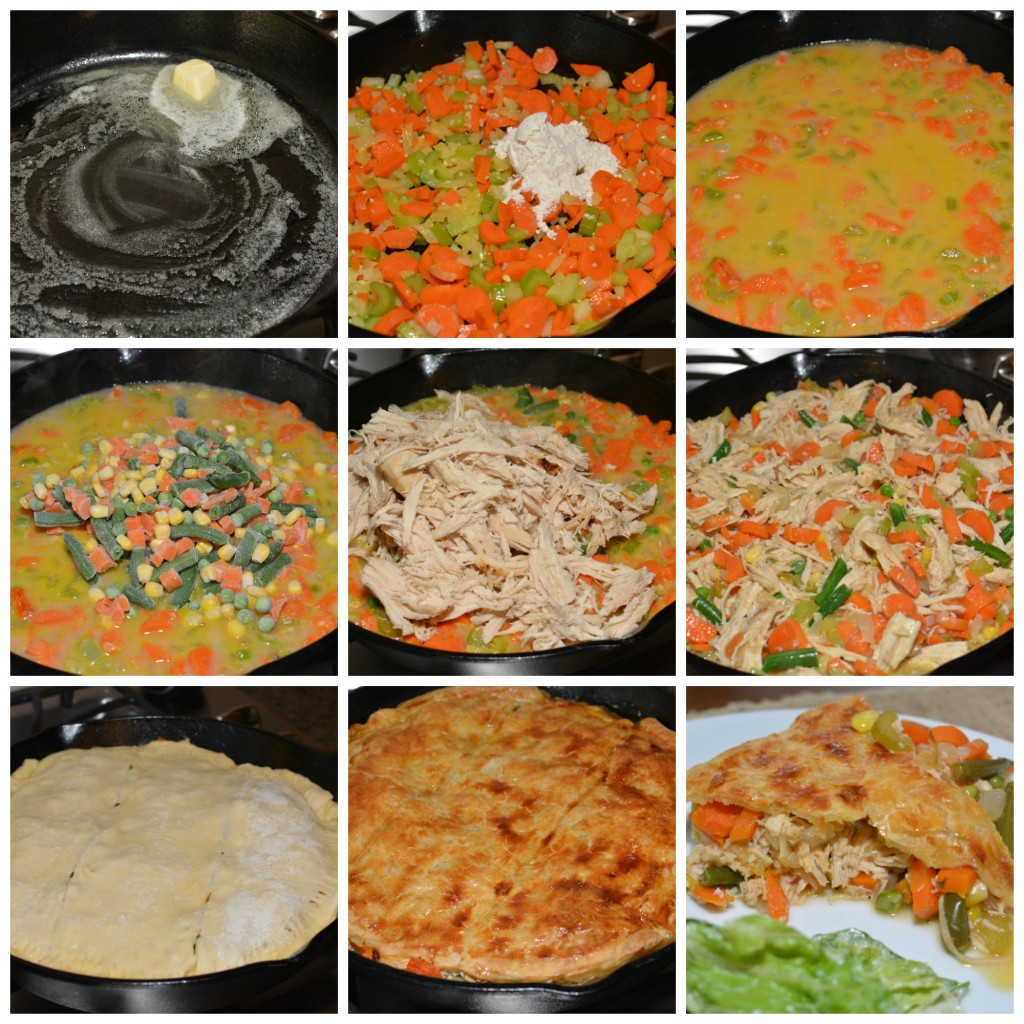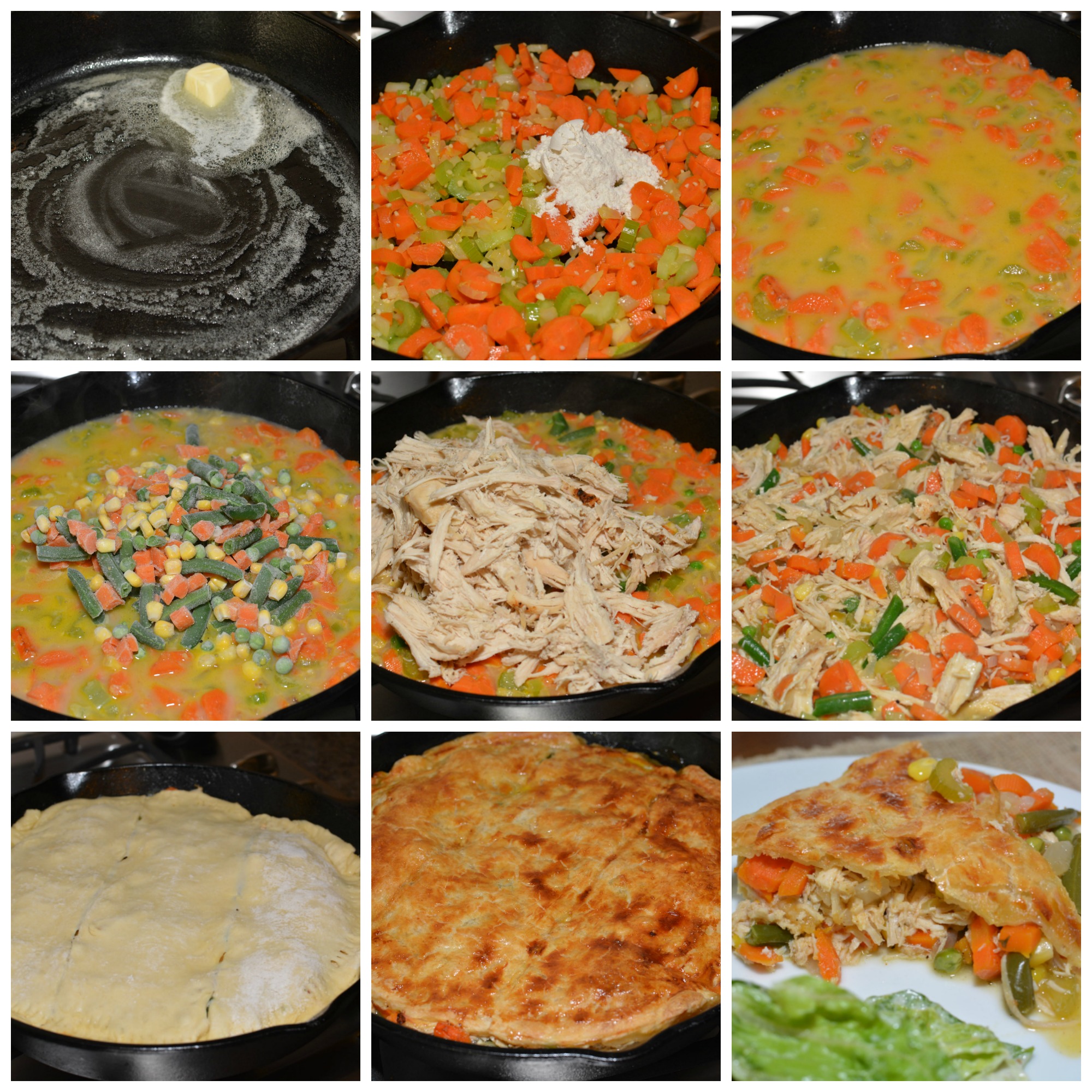 Ingredients:
1 lb. boneless, skinless chicken breasts, cooked and shredded
2 tbsp. butter
1 cup carrots, diced
2 onions, diced
4 garlic cloves, minced
2 tbsp. flour
3 tbsp. heavy cream
2 cups chicken broth
2 cups frozen mixed vegetables
1 sheet puff pastry
1 egg, beaten
Directions:
Preheat oven to 400 and if using a cast iron skillet (which I totally recommend), preheat your skillet over medium heat. (If not using cast iron, use oven proof skillet)
Add butter into heated skillet.
Once butter is melted, add in the carrots, onions, and garlic.
Stir to coat vegetables evenly in butter. Simmer for about 5 minutes.
Add flour and whisk mixture and cook for 1-2 minutes.
Gradually add in the cream and chicken broth using a whisk.
Stir in the shredded chicken and frozen vegetables. Cook for about 2-3 minutes.
Turn stove off and roll out the puff pastry. *Just eye it until you think it is large enough to coat skillet
Place on top of chicken mixture and spread (using a fork) to coat entire top of skillet.
Brush top of puff pastry with egg.
Use a shark knife to cut about 4-5 holes in top.
Bake in preheated oven for 35-40 minutes.
Serve!