Where oh where have these been my whole life?? Have you tried them?? If not, definitely do so!!!
Last week, I made my Mississippi Roast (also a must try) and was trying to think up a side dish to serve with them. I only have 5 potatoes on hand (weird, right??), but wanted to use them up. After looking through cookbooks, Pinterest, and Google, I got the inspiration to try these out! After prepping for only 5 minutes, these were ready for the oven. Each and every family member (including three picky kiddos) LOVED these!! Next time, I will have to make more than 5!
The butter, cheeses, and seasonings gave these potatoes such great flavor. The outside of the potato was crispy similar to a fry, while the middle was perfectly soft/tender!!
Hope you enjoy these as much as my family did!!!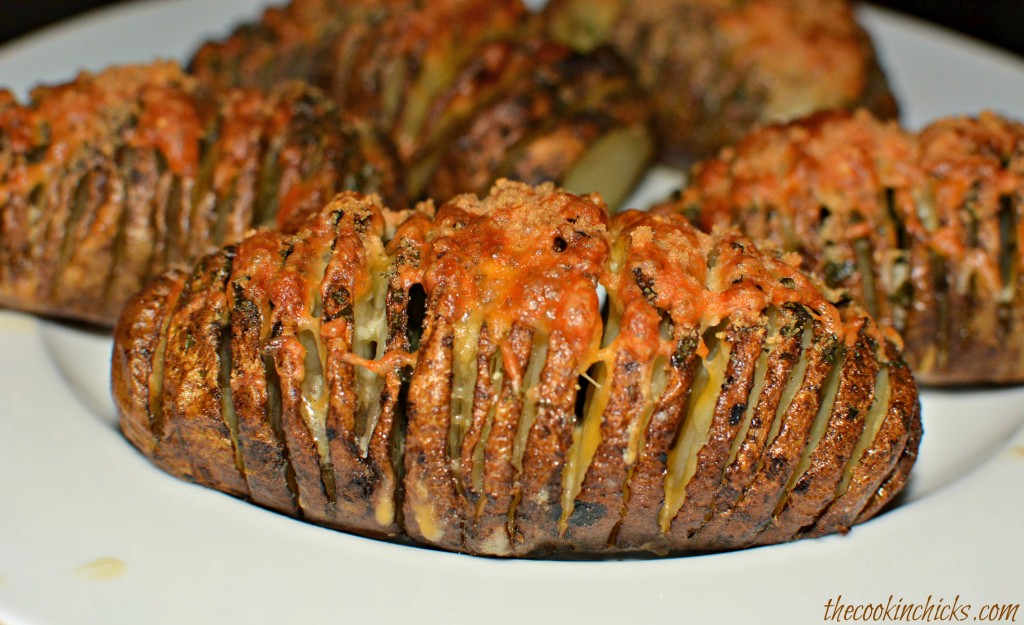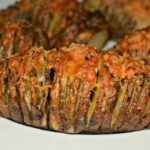 Print Recipe
Hasselback Potatoes
A simple to prepare, flavorful way of enjoying potatoes! The perfect side dish to any meal!
Ingredients
5

potatoes, medium

2

teaspoon

salt

3

tablespoon

melted butter

seasonings of choice (parsley, chives, thyme, etc)

4

tablespoon

cheddar cheese, shredded

2

tablespoon

Parmesan cheese, grated
Instructions
Preheat oven to 425 degrees.

Rinse potatoes thoroughly.

Cut potatoes into thin slices, but NOT all the way through.

Place potatoes into a baking dish and slightly fan out the slices.

Sprinkle potatoes with salt and drizzle the butter evenly on top.

Bake potatoes in preheated oven for about 45 minutes.

Sprinkle cheese on potatoes and place back into oven for additional 15 minutes.

Remove from oven and serve!!