To me, a fruit trifle is the perfect Spring treat! I made this trifle over the weekend at the request of my 7 year old birthday boy. My son is not a fan of chocolate (crazy, right??) therefore, each year, I have to come up with alternative desserts. This year, he asked if I could make a berry trifle. His favorite berries are strawberries and blueberries, so I knew I had to use those!! Not only was this so flavorful, but it also had a "light" taste to it and did not leave you feeling on a sugar high afterwards or feeling too full. This is the perfect Springtime dessert for any occasion!!
Ingredients:
1 angel food cake (store bought or homemade)
1 (16 oz) container Cool Whip OR see homemade version below
1 box instant Vanilla pudding mix (the large box that uses 3 cups milk)
2 cups blueberries
2 cups strawberries
Whipped Cream (to use in place of Cool Whip):
2 cups whipping cream
1/2 cup powdered sugar
3/4 tsp vanilla extract
1/2 tsp almond extract
Directions:
Make vanilla pudding as directed on box. If using cool whip, mix entire container of cool whip into the pudding and stir until combined. If making your own whipped cream, pour the whipping cream into a food processor and process for about 30 seconds, or until thickened. Add in the powdered sugar, vanilla, and almond extract. Once combined, pour cream into pudding and mix thoroughly.
Rinse berries and slice strawberries thin, removing the stems.
Cut the angel food cake into bite size pieces.
To assemble trifle, place 1/3 angel food cake on bottom of bowl followed by 1/3 pudding mixture, and 1/3 of berries.
Continue layering 2 more times, until you have 3 layers of each, and have the berries on top.
Arrange in any pattern desired.
Keep trifle in refrigerator until ready to enjoy!!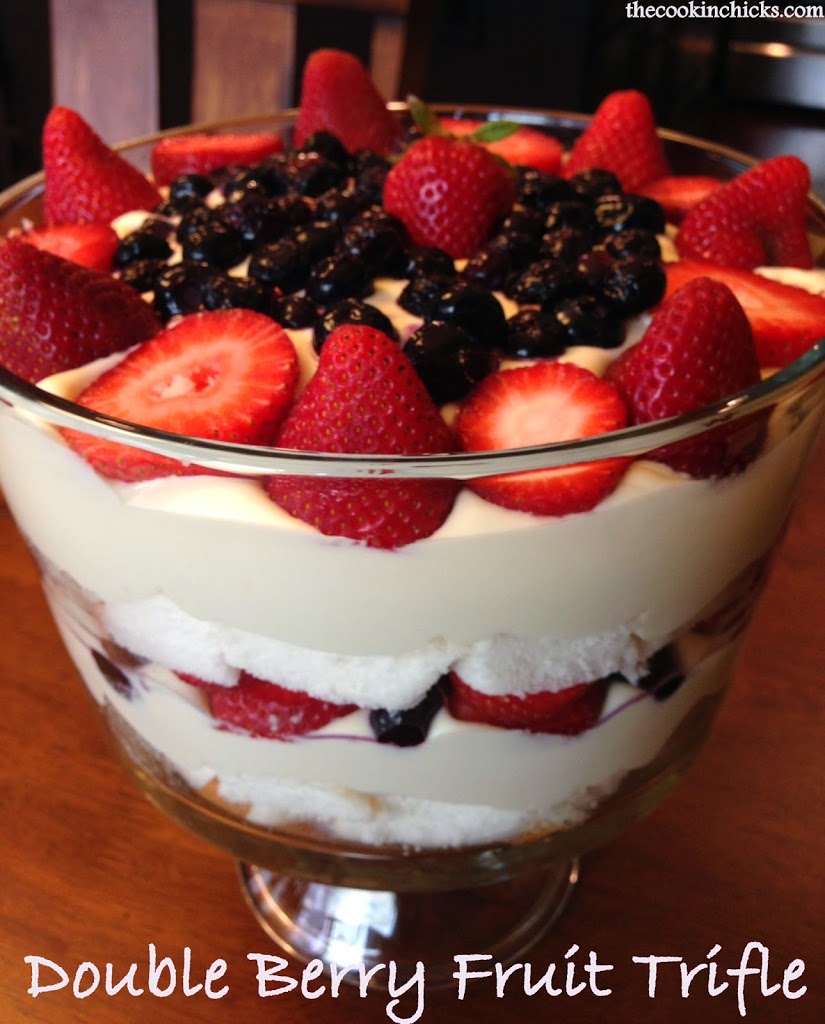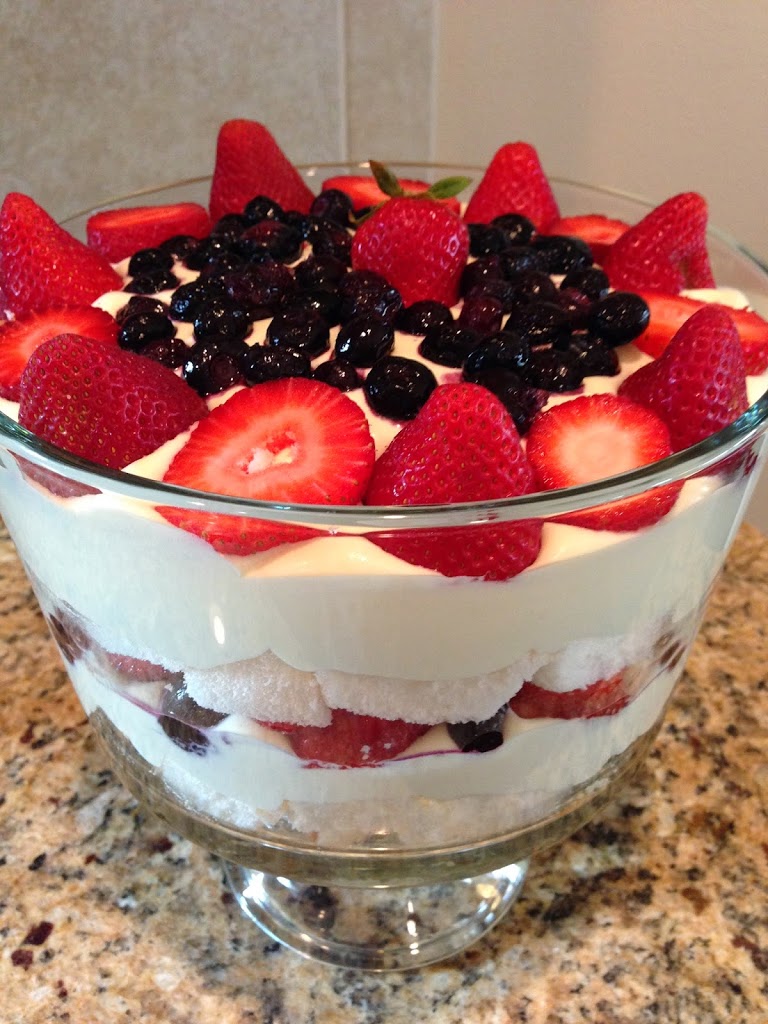 [AdSense-A]