A few weeks ago, My Foodies held a contest with their bloggers to come up with the most "liked" recipe using Bud's Best Cookies. My recipe submission was the Cookies and Cream Trifle. Although it did not win, it was a huge hit in my house the weekend I made it, hehe!!
I whipped it up this past weekend and sure enough, the whole family loved it!!
Thanks Small Town Woman for the inspiration!!
Click HERE to see the video tutorial on how to make it!!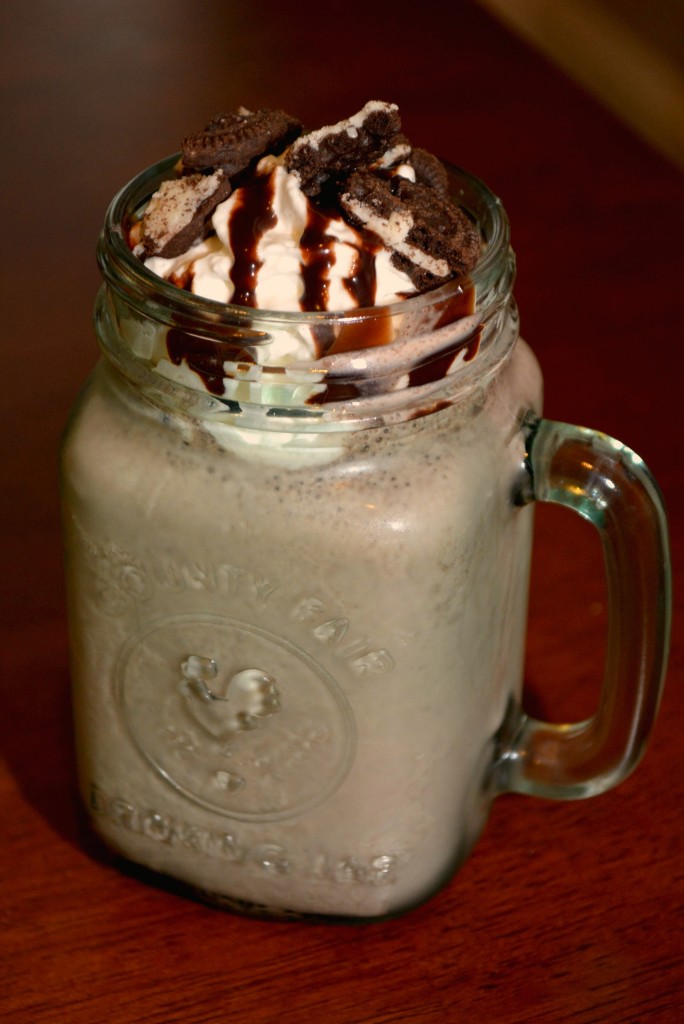 Ingredients:
6 cups vanilla ice-cream
1 1/2 cups milk
1/2 cup chocolate chips
2 cups Bud's Best Cacao cookies
Whipped Cream
Chocolate Sauce
1/2 cup Bud's Best Cacao cookies, crushed
Directions:
Add the ice- cream, milk, chocolate chips, and 2 cups cookies to your blender.
Blend until smooth.
Pour into glasses and top with whipped cream, chocolate sauce, additional crushed cookies, and a cherry (if desired)