In the summertime, my family and I love to throw asparagus on the grill. It is a healthy, simple side dish that accompanies any meal. We have tried all kinds of variations of asparagus from garlic roasted to asparagus with feta, and now this! Although each version is just as tasty, this may go down as my most favorite!! The bacon around each "bundle" brings this to a new level. It gives it a hint of natural saltiness, which is amazing! My family served this with our burgers last weekend and by the end of the meal, the asparagus was the first thing to be eaten up!! Definitely try this, you'll be glad you did!!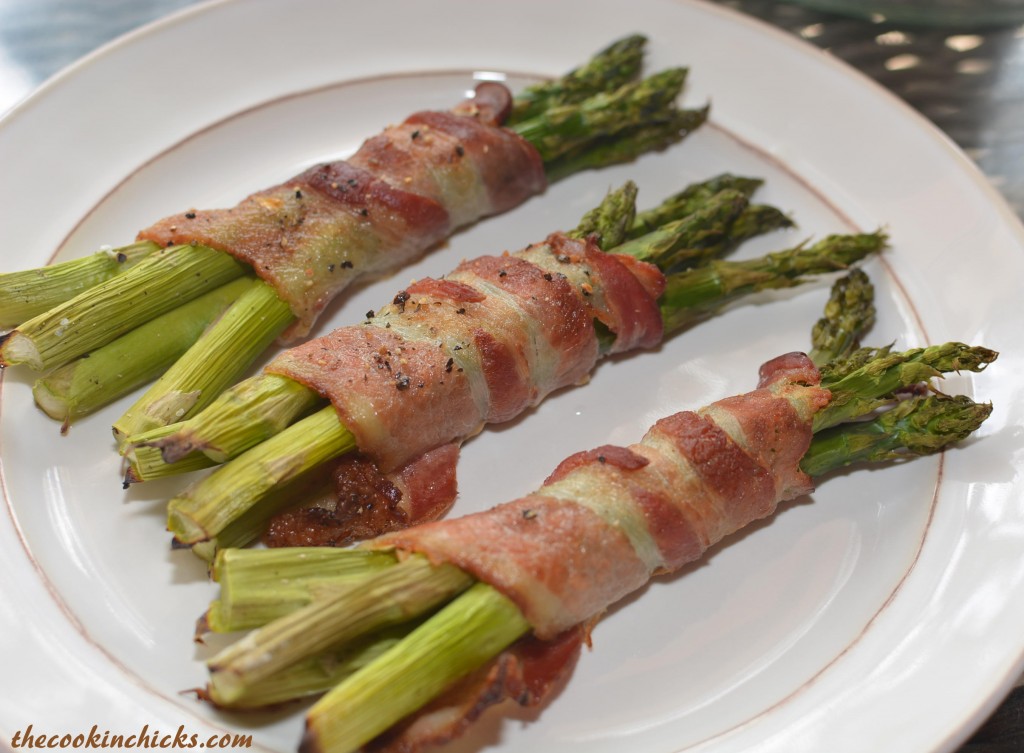 Ingredients:
Asparagus
Bacon
Ground black pepper
Minced garlic
Salt
Directions:
Wash and trim asparagus.
Take one slice of bacon and wrap it around about 3-5 pieces of asparagus. *Make sure you wrap it tightly.
Place wrapped asparagus on a lined cookie sheet.
Sprinkle each asparagus bundle with desired amount of salt, pepper, and minced garlic.
Place in oven, 400, or on grill, and cook for about 20 minutes, or until asparagus is tender and bacon is cooked.