The one veggie that all 3 of my kiddos will gladly eat is carrots. My daughter loves them crunchy with ranch, whereas my two boys love them steamed and tender.
Last week, my grocery store had a sale on their baby carrots, so of course I bought two bags! That night for dinner, I added some Parmesan (another favorite of theirs) and served these with our dinner. The whole family went crazy over them and each person had seconds! Seconds on carrots? Yep!! Amazing, right?
Tender carrots with garlic, bread crumbs, and Parmesan…..what more could you want?!?!
These are a great snack or side dish for any meal!! Enjoy!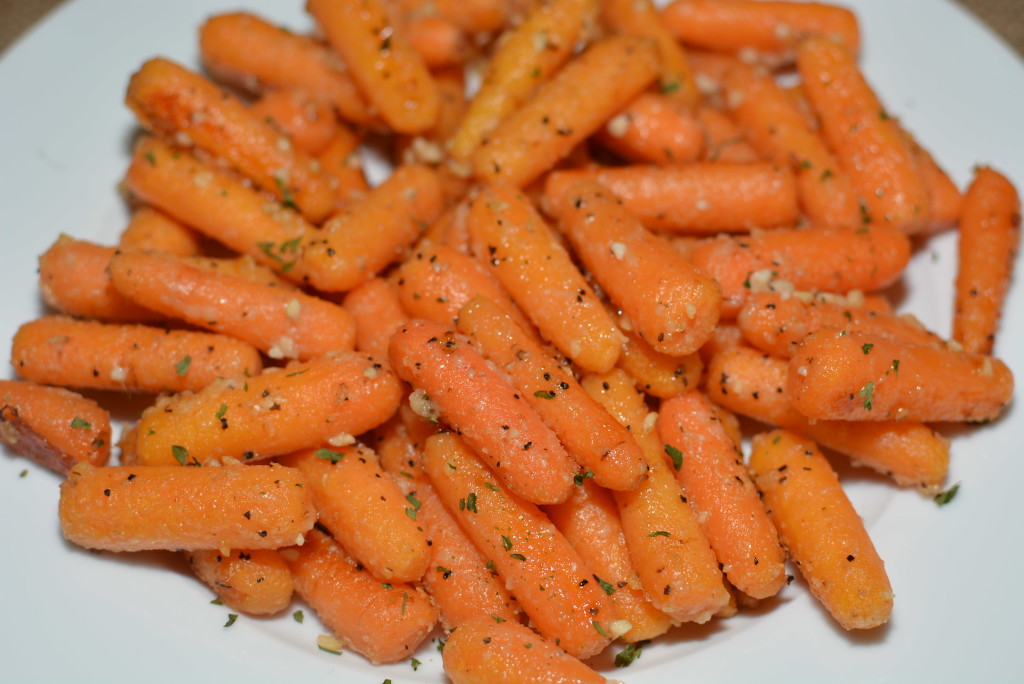 Ingredients:
5 cups baby carrots
1/4 cup olive oil
8 cloves minced garlic
3 tbsp. grated Parmesan cheese
2 tbsp. Italian bread crumbs
1/2 tsp salt
1/2 tsp pepper
Directions:
In a gallon sized Ziploc bag, add in the carrots and oil.
Seal bag and toss to coat thoroughly.
Open bag and add in the garlic, cheese, bread crumbs, salt, and pepper.
Seal bag once more and toss to coat.
Pour carrots onto a tin foil lined cookie sheet.
Place cookie sheet in preheated oven, 400, and bake for about 25 minutes, tossing carrots once halfway through.
Remove from oven and serve!!