A few weeks ago, for Easter, my brother and his family, and my hubby and our family all headed over to my parents house for Easter dinner. My mom made her most amazing marinated chicken, I made my potato salad and deviled eggs, and my sister in law brought this chopped caprese salad. One look at it and I knew, I had to have the recipe. It was incredibly flavorful and light tasting. The fresh, juicy tomatoes, cheese, and asparagus coated in balsamic vinegar was mouth watering! Even my oldest kiddo enjoyed it!!
This would be the perfect salad to bring to picnics, BBQ's, potlucks, or to make when having company over. Not only is it simple to make, but it is a healthy dish that won't leave you feeling "stuffed".
Enjoy!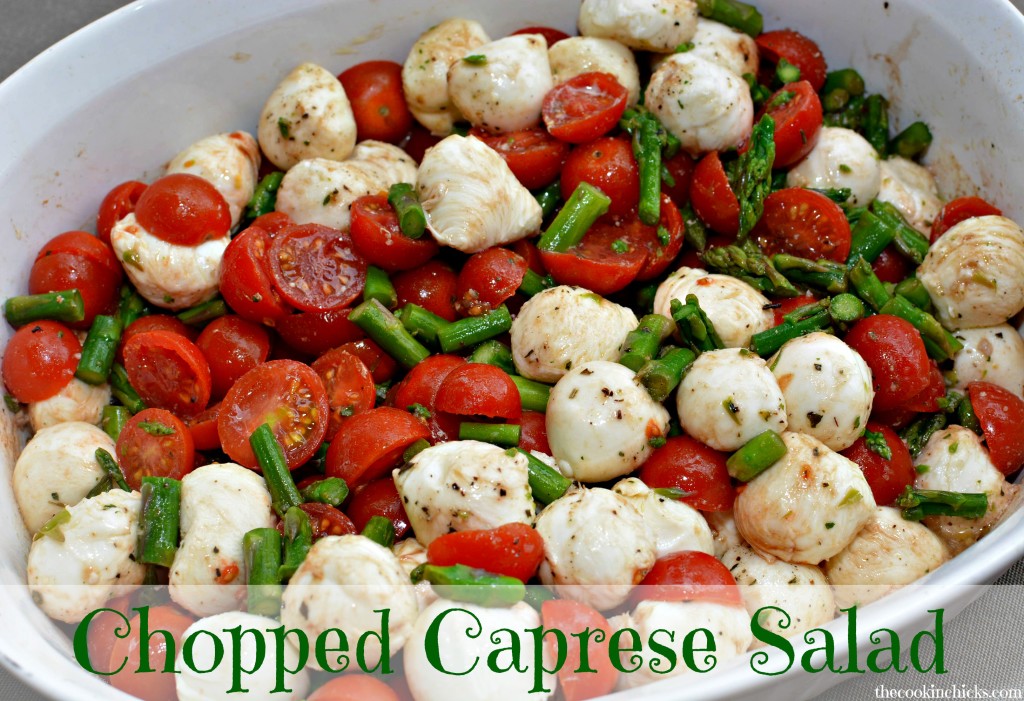 Ingredients:
10 oz cherry tomatoes, chopped
1/2 bundle asparagus, chopped
8 oz mozzarella cheese, chopped
2-3 tablespoon balsamic vinegar
1 teaspoon Italian seasoning (more if desired)
Salt/Pepper to taste
Directions:
Toss all ingredients in a large bowl.
Refrigerate until ready to serve! Enjoy!
Recipe adapted from: The Cookie Rookie