Before I get to the recipe, I must state that these are not actual armadillo eggs. I don't want you to take a look at the name and think "gross, I can't try that", because trust me, this is one recipe you don't want to miss out on!!
Being in Texas nowadays, my hubby and I have been trying all sorts of new foods. A while back, we heard of armadillo eggs and had no clue what they were. I decided to jump onto Pinterest, because come on, Pinterest knows all right? Well, low and behold, I came across armadillo eggs. The version we made was for the smoker, however, I have also included instructions on how to cook these on the grill or in the oven. Either way, these will be a new favorite of yours, I just know it!!
Italian sausage, cheese stuffed jalapenos, all in crispy bacon….what's not to love? With summer grilling coming up, fire up your grill and try these out!!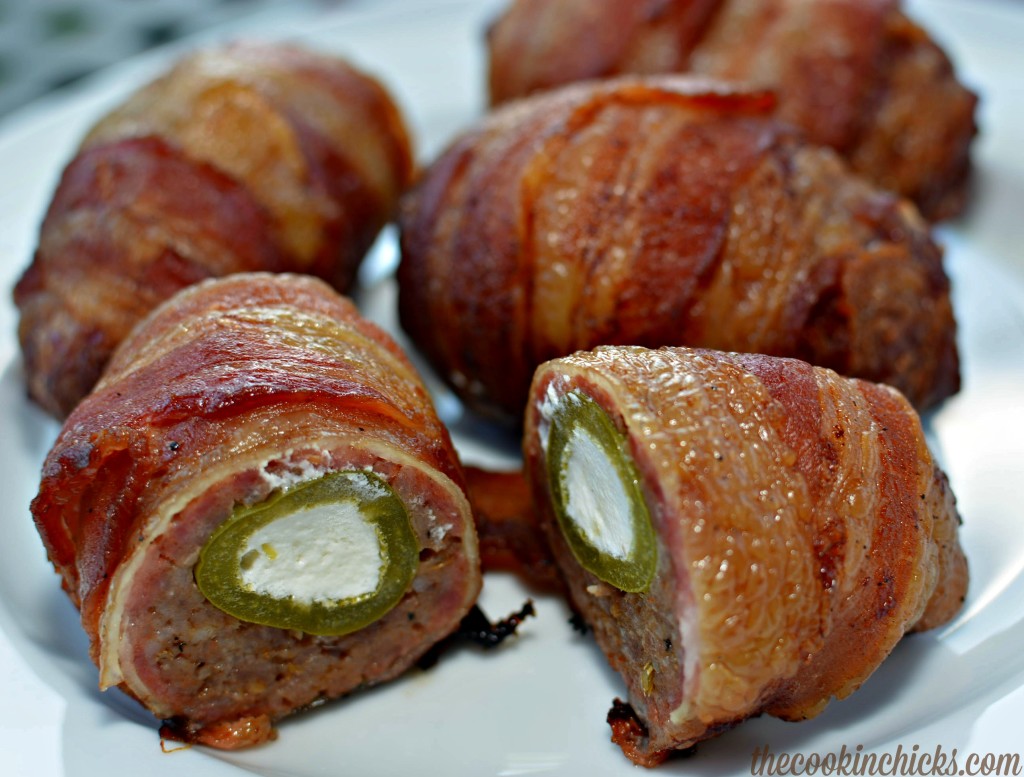 Ingredients:
4 jalapenos, cored and seeded
Goat cheese (we used about 4 oz.)
1 lb ground Italian sausage (any type works, I used mild)
1/2 lb bacon
Directions:
Fill each jalapeno with goat cheese.
Divide sausage into four patties.
Press stuffed jalapeno into center of patty making sure it is completely enclosed.
Wrap one piece of bacon tightly around sausage.
Place on smoker at 250 for about 2 hours, place on grill on indirect heat for about 30 minutes, or place in oven at 400 for about 15-20 minutes.
Remove from heat and enjoy!!