With cookies and sweets being a favorite during the Holiday season, this ULTIMATE Christmas Cookie Collection is just what you need to create the perfect goodie tray for everyone!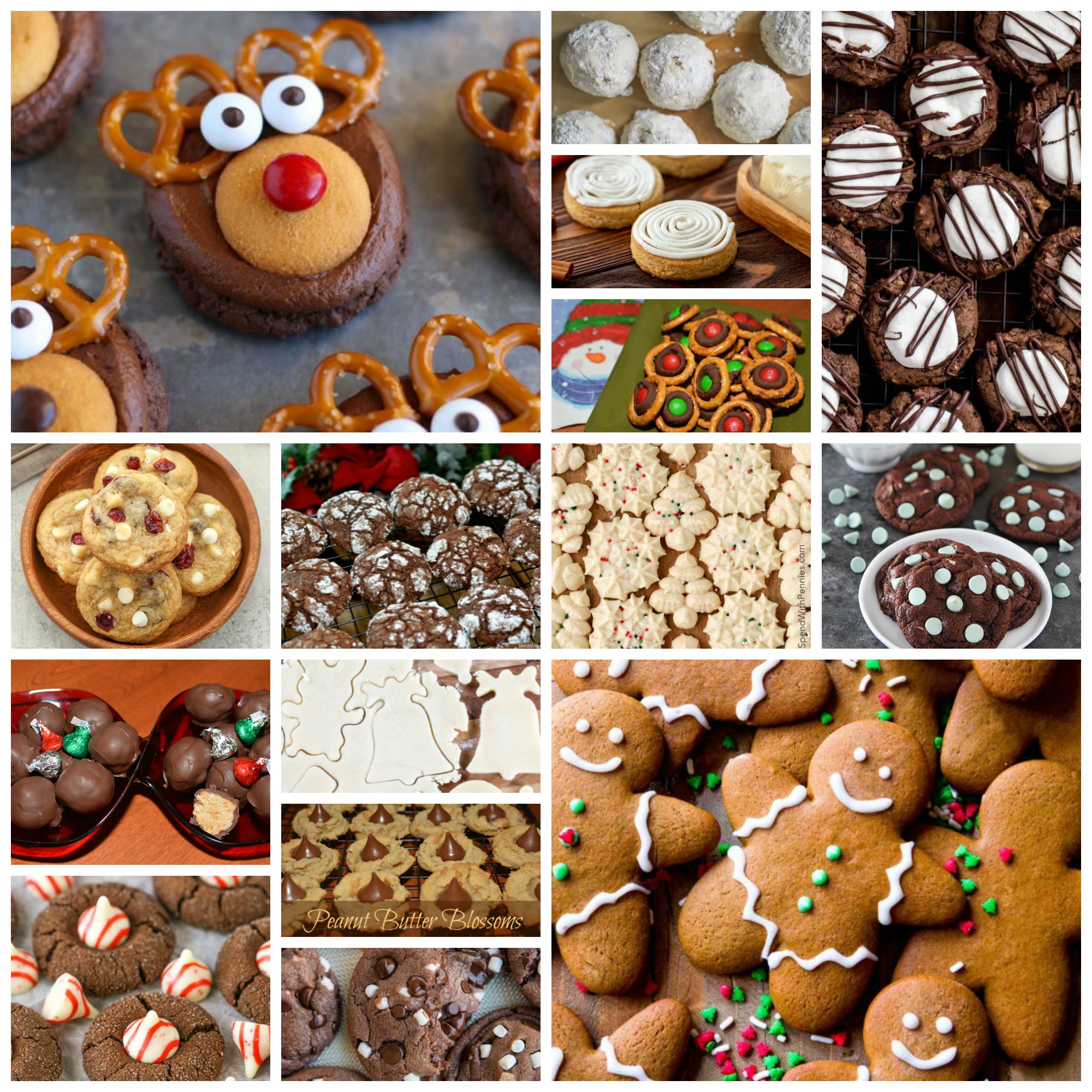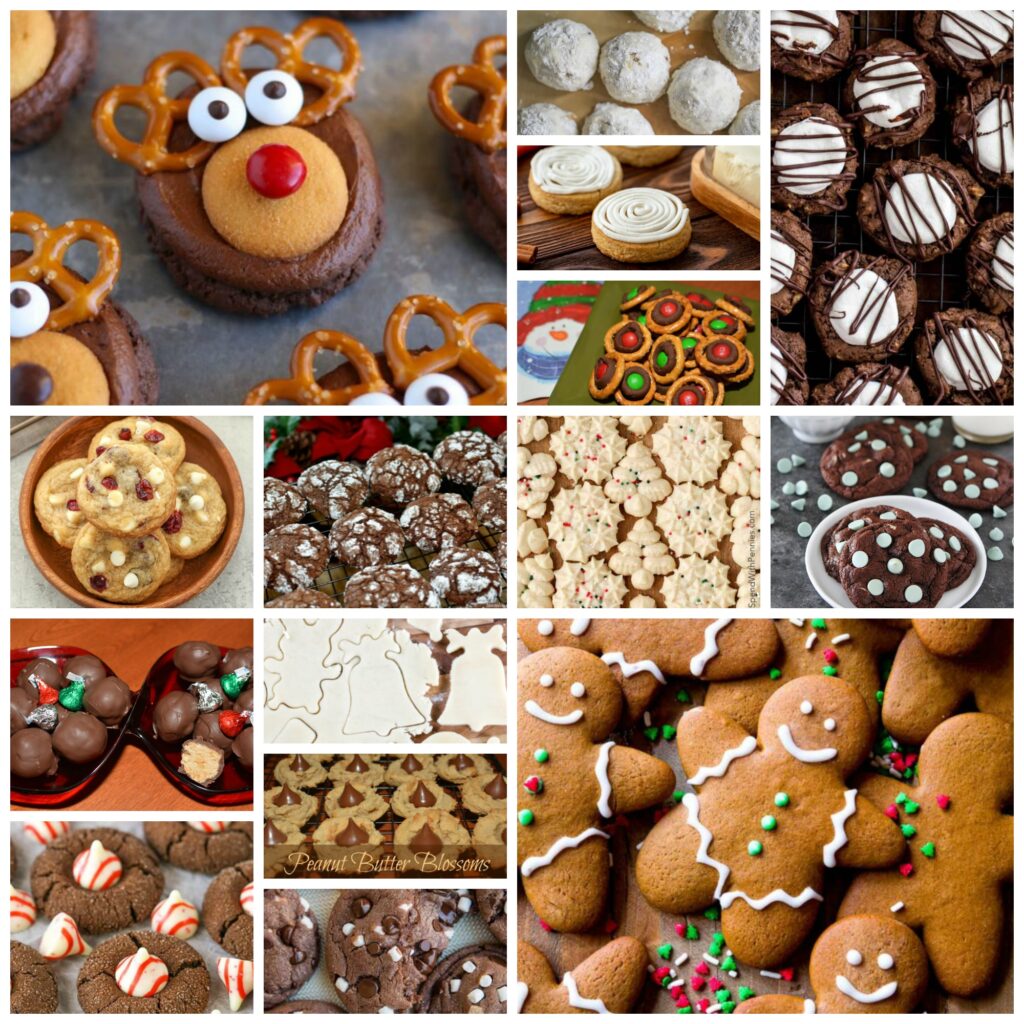 Last year, I created my Christmas Cookie Collection post, and it was a huge hit with you all. However, after a year of baking and adding to the blog, I decided to create the ULTIMATE collection! Still including cookie favorites from my blog, but this time, adding in favorites from blogger friends! This collection has quite the assortment and includes something for everyone.
Do you make goodie trays each year? One of my favorite things to do each year is make several goodies, put them on trays or in tins, and pass them out to friends and family. This year, since we just moved into our new house, I plan on making several to pass to all the neighbors on our street. Nothing says "nice to meet you" more than sweets, right?!
I found these Christmas goodie boxes on Amazon the other day and ordered a few packs to use this year. Not only are they festive, but they'll hold just what I need! Perhaps make some as a teacher gift for your kids to bring to school??
A tip I typically do is to make a few batches of banana bread in mini loaf trays. Wrap each loaf in plastic wrap and use one loaf in the center of each tray. Not only is it a favorite with people, but it also is a great way to fill a tray up without having to make hundreds of different cookies! You can also make eggnog bread or snickerdoodle bread to really impress!!
Back to the cookies….you'll notice that I also included a few "non cookie" items. These are my staples every year, so I couldn't leave them out. The pretzel treats take only a few minutes to whip up and are always tasty, and the peanut butter balls…..you just can't omit those, ha-ha!
Simply click the title of each cookie below to see the recipe! Be sure to let me know which ones you try! Also, tag #thecookinchicks on Instagram once you make your trays! I love to see all the variety!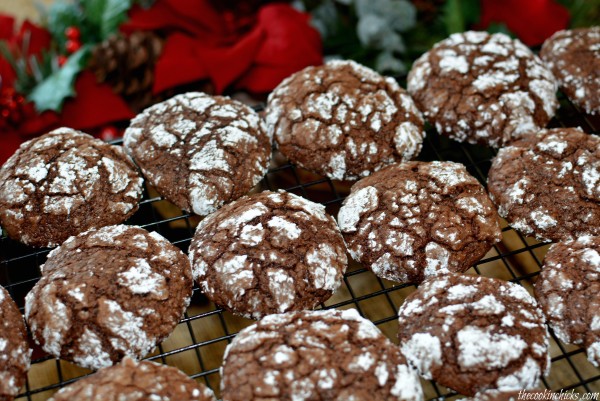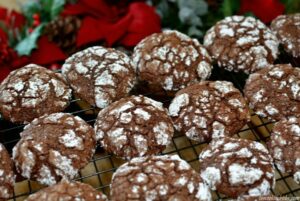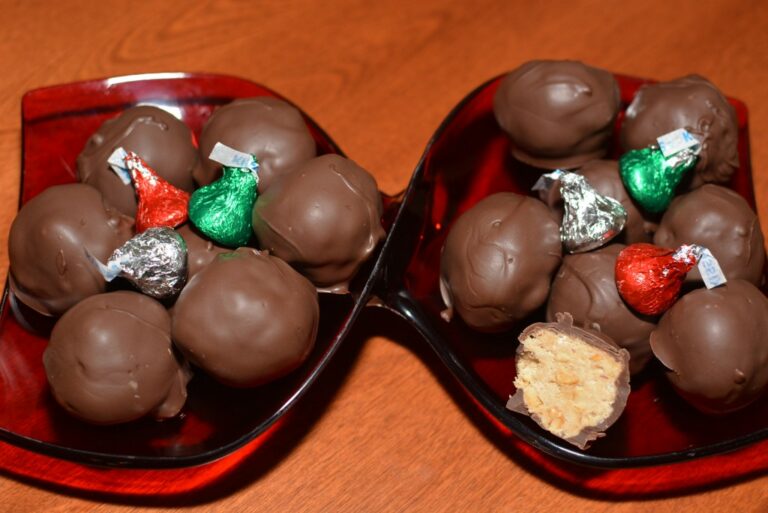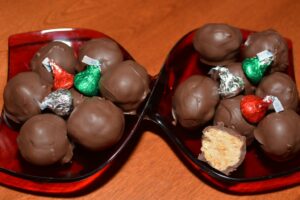 Chocolate Peanut Butter Balls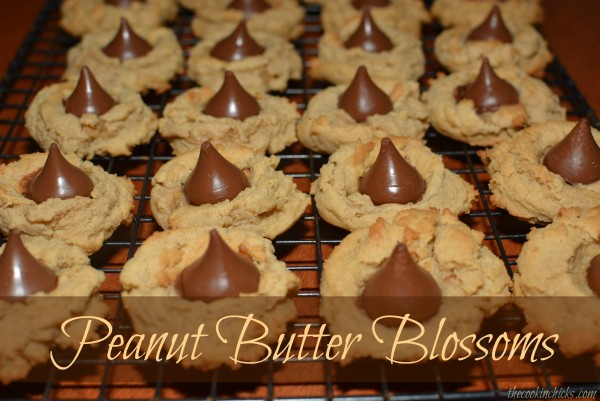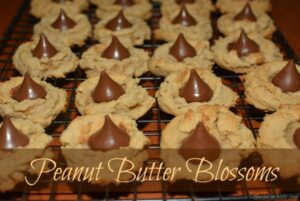 Peanut Butter Blossoms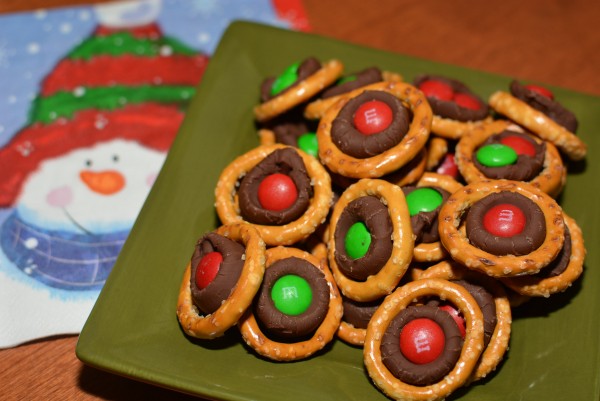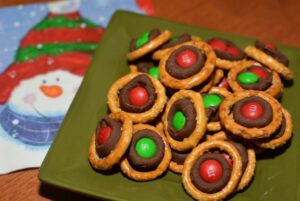 Christmas Chocolate M & M Pretzels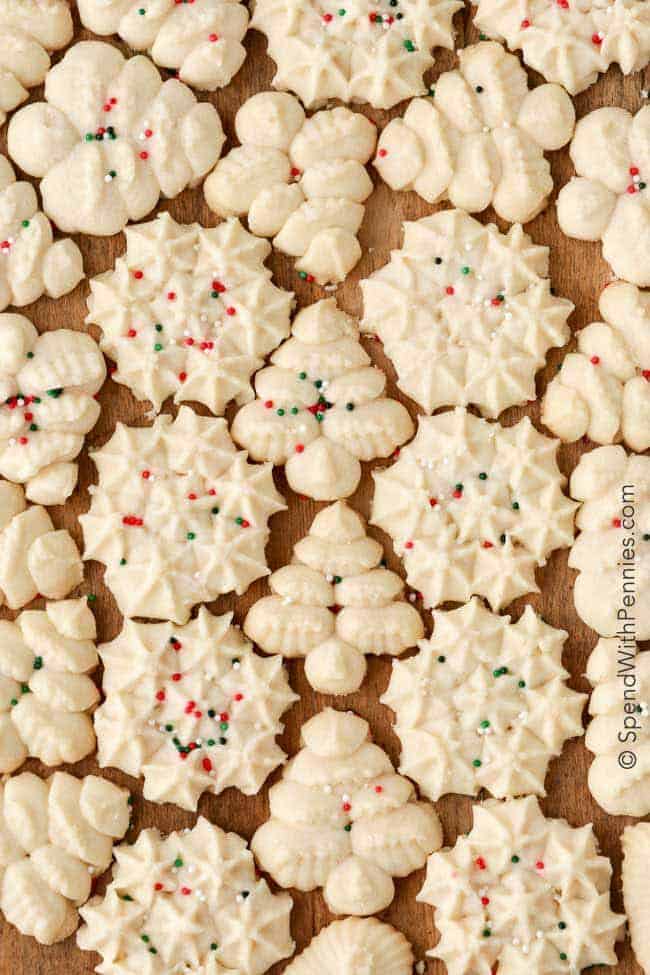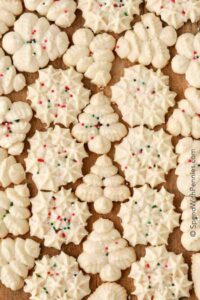 Grandma's Shortbread Cookies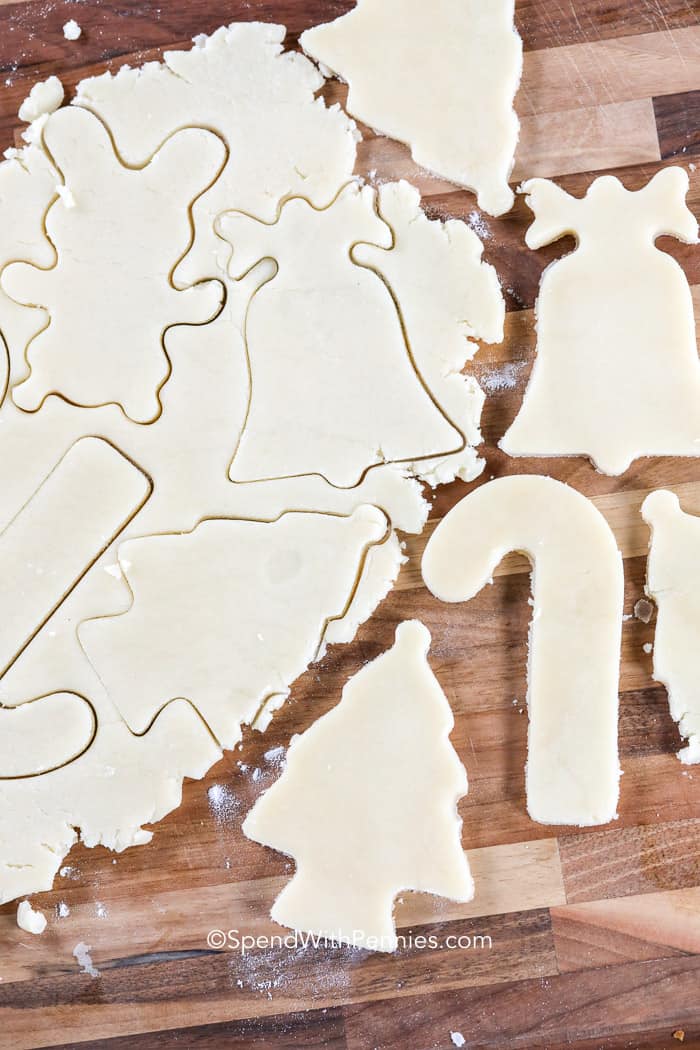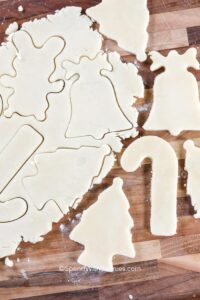 Easy Sugar Cookies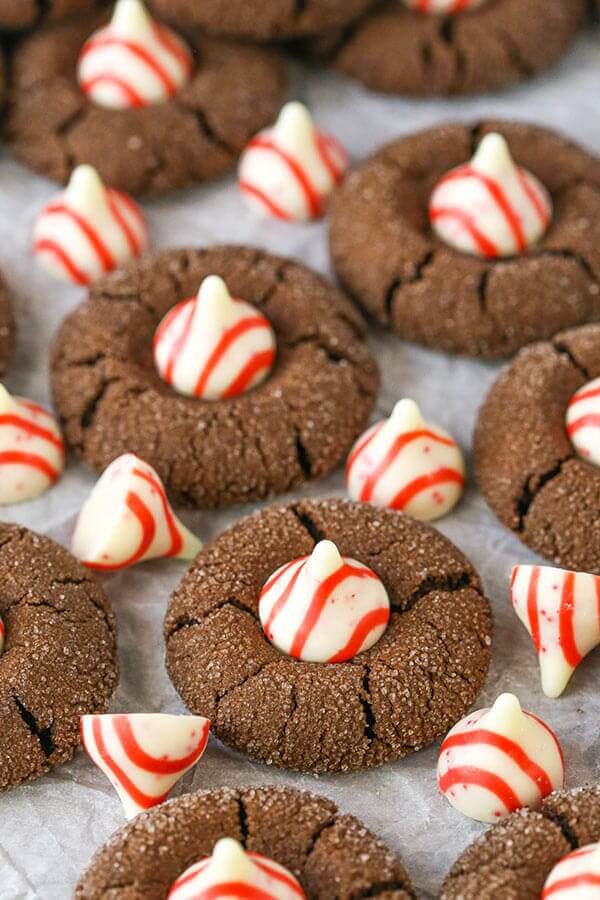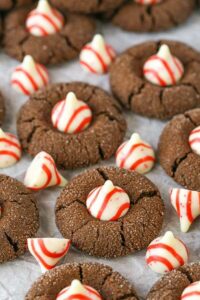 Peppermint Chocolate Thumbprint Cookies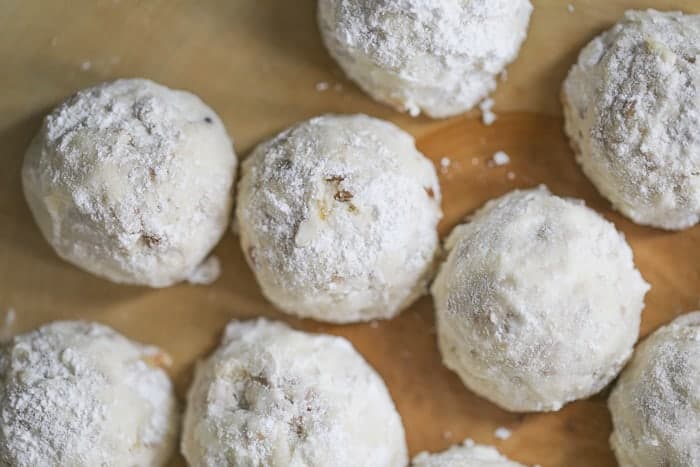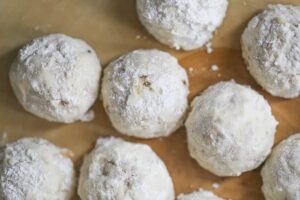 Butter Pecan Snowball Cookies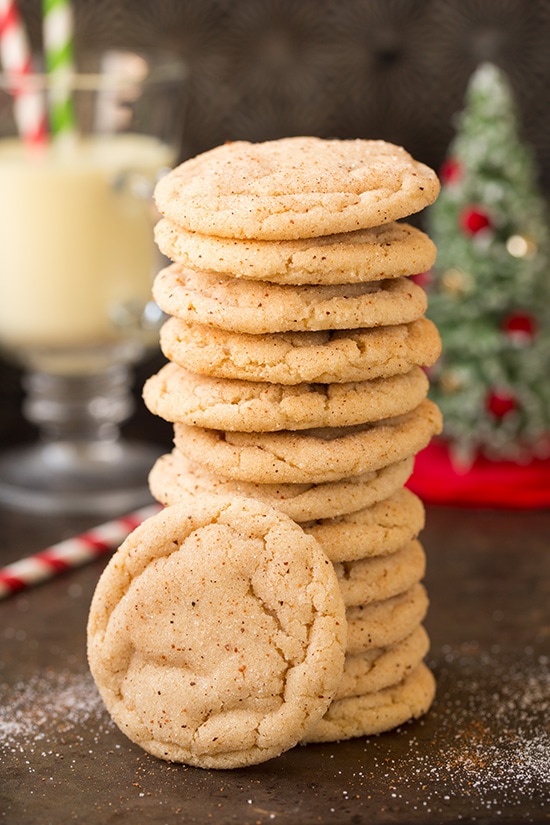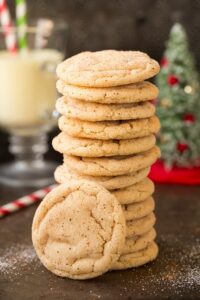 Eggnog Snickerdoodles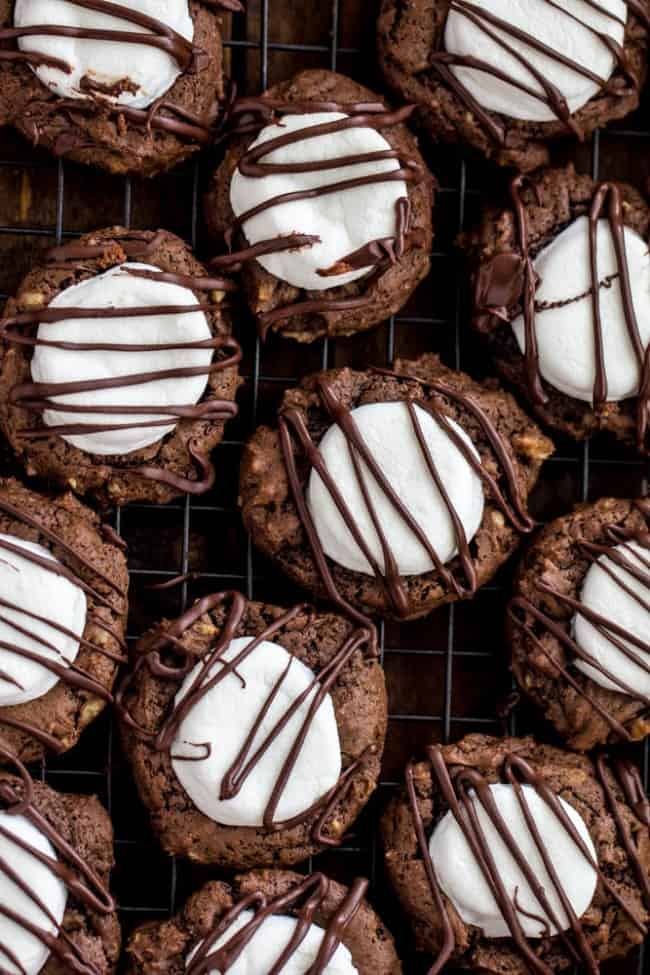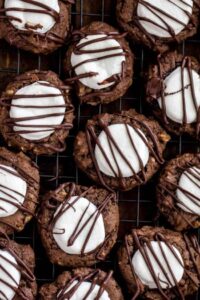 Chocolate Mallow Drops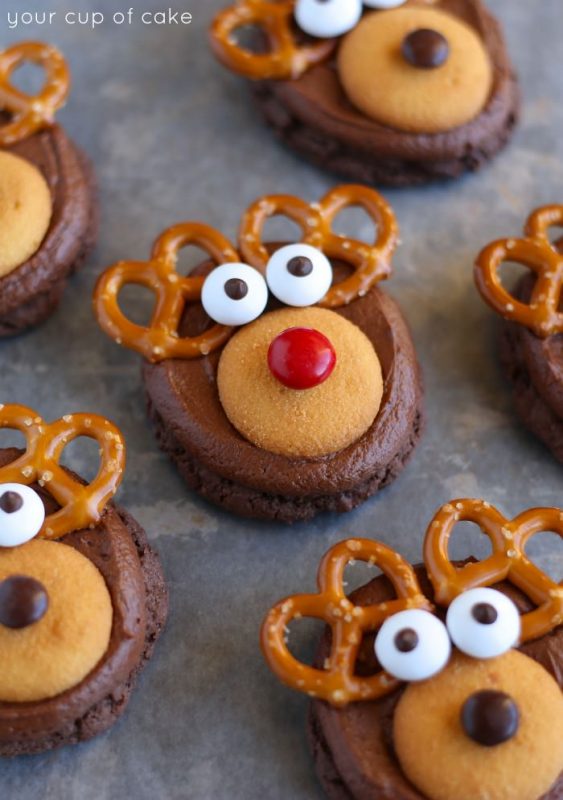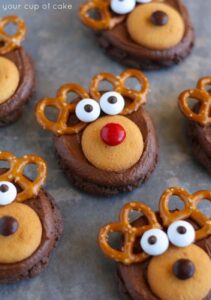 Rudolph Cookies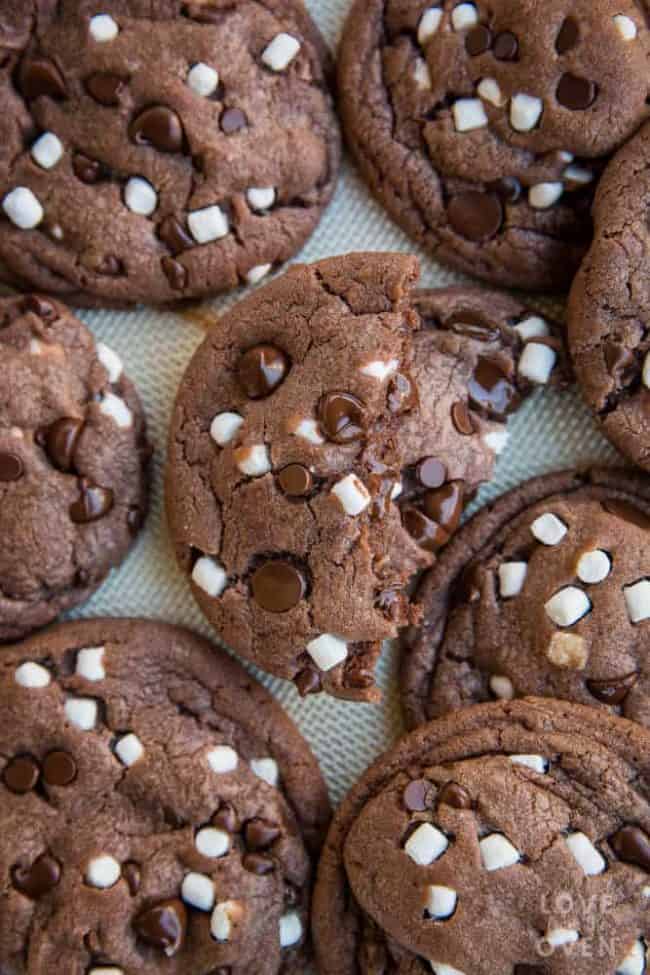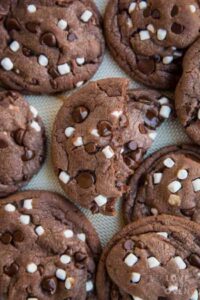 Hot Chocolate Cookies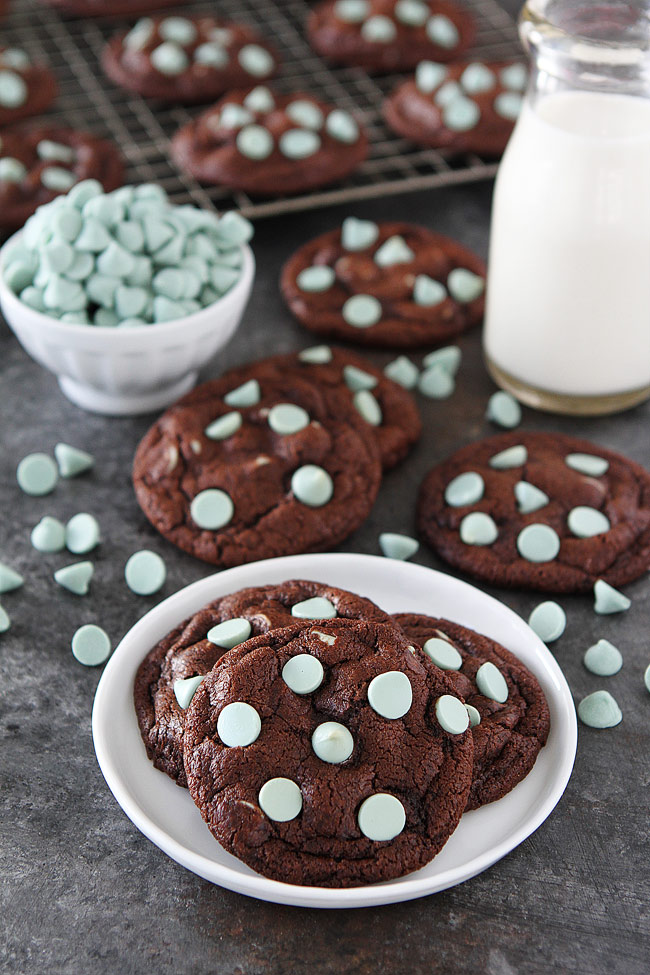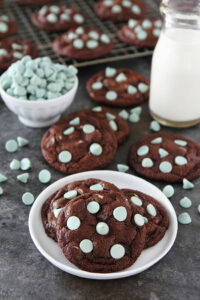 Chocolate Mint Chip Cookies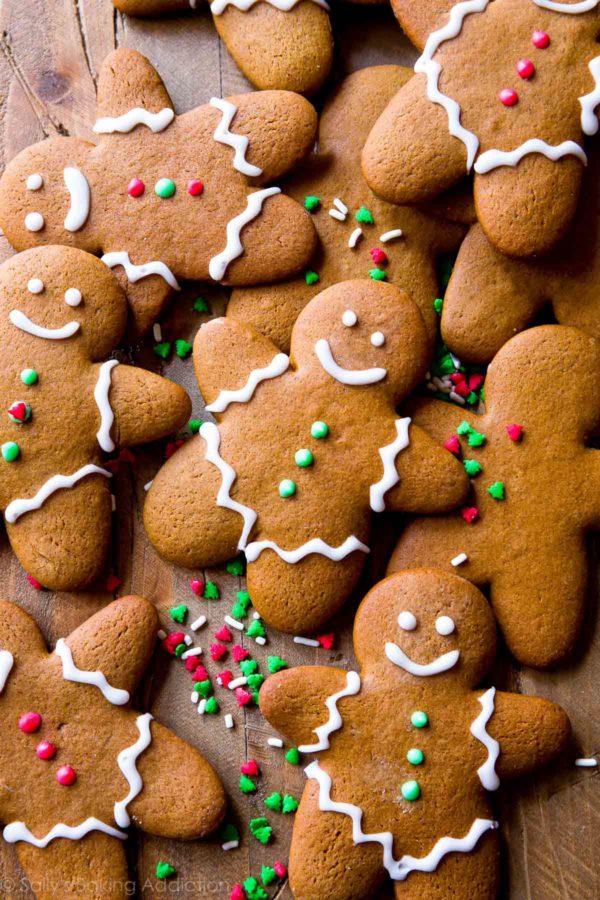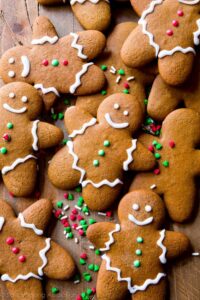 Gingerbread Cookies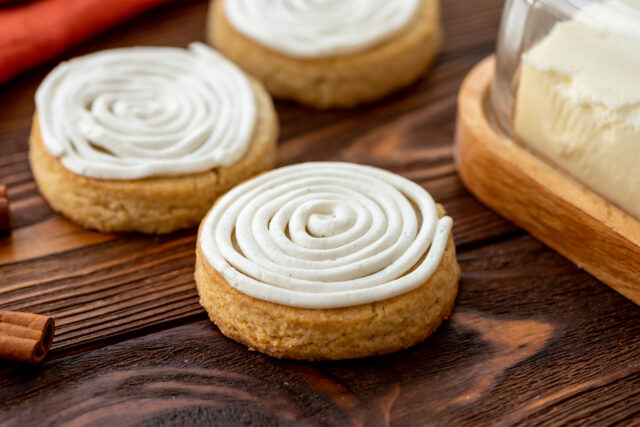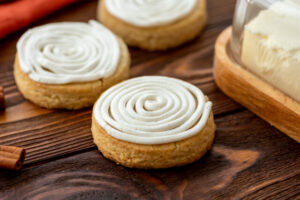 Cinnamon Roll Sugar Cookies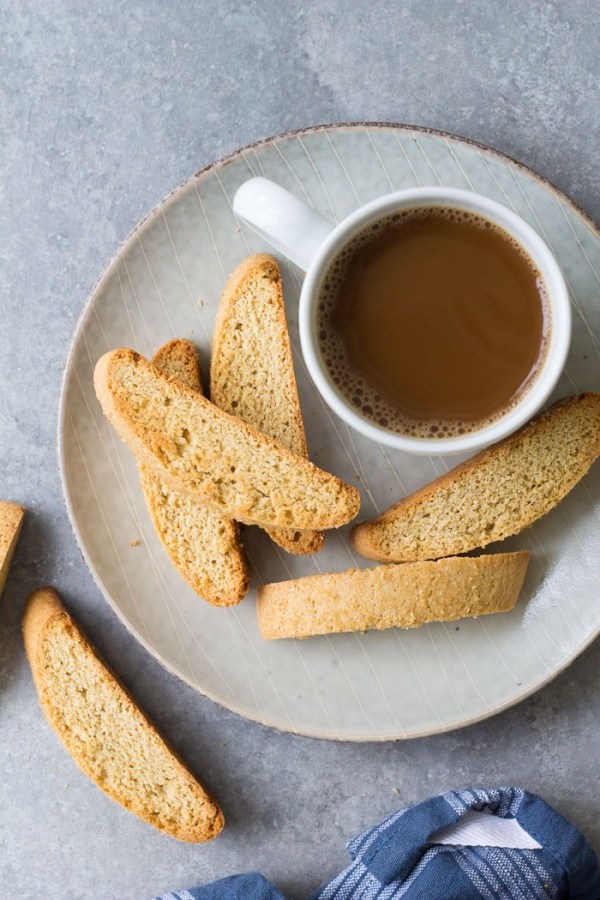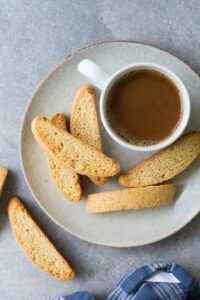 Classic Biscotti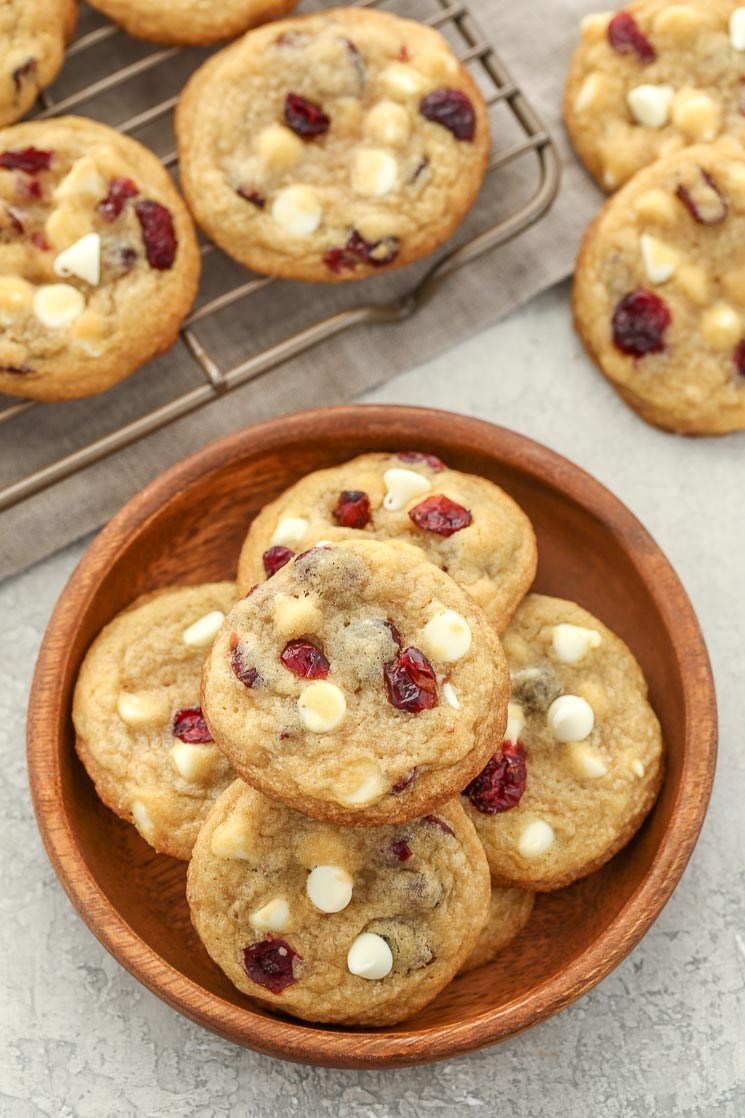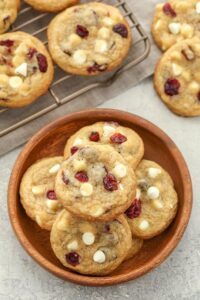 White Chocolate Cranberry Cookies