Chewy, flavorful, oatmeal chocolate chip cookies that can be ready to enjoy in under an hour! Fill up that cookie jar and enjoy these as a tasty dessert or snack!
I don't know about you, but cookies are a favorite in my house. I swear my kids have a cookie radar, because even if I don't say anything, they know when cookies are around, haha!
Growing up, my mom made my brother and I cookies frequently. We always had some type of homemade cookie to pass around to our friends, and we were definitely known as the cookie house. Having kids of my own, although I don't frequently make cookies, I will say that my house is always filled with some type of homemade treat. Anything from muffins, brownies, breads, or cookies….you can always find something.
These cookies however, they go quickly. My kids request them, my hubby brings a few with his lunch, we all enjoy them after dinner, and if I am being honest, I have even had a few with my morning cup of coffee, haha!
Not only are these cookies chewy just how I prefer, but they are the perfect balance of oatmeal and chocolate chips. Not too much chocolate, but just right!
If you are a cookie fan, or even if you aren't, I recommend trying these because chances are, you will love them, as will your family, friends, coworkers, and more!
Enjoy!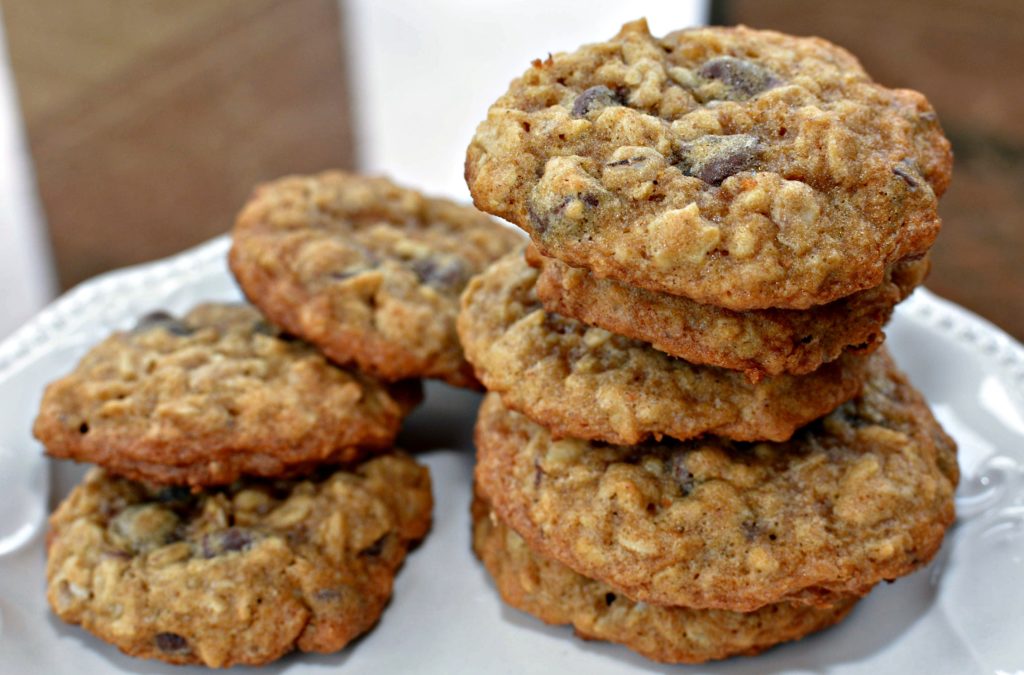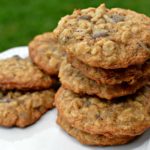 Print Recipe
The BEST Oatmeal Chocolate Chip Cookies
Simple to make, chewy, flavorful cookies that can be ready to enjoy in under an hour!
Ingredients
1 1/2

cups

brown sugar, packed

1

cup

butter, softened

1

tsp

vanilla extract

1

egg

2

cups

quick oats

1 1/2

cups

flour, all purpose

1

tsp

baking soda

1/4

tsp

salt

1 1/2

cups

semi sweet chocolate chips
Instructions
Preheat oven to 350 degrees.

In a medium bowl, mix the brown sugar and butter together until combined.

Add in the vanilla extract and egg.

Stir in the oats, flour, baking soda, and salt. Mix wel..

Fold in the chocolate chips.

Drop dough by the rounded tablespoon onto a cookie sheet, spacing each cookie about 2 inches apart.

Place cookie sheet into preheated oven and bake for 10-12 minutes.

Remove from oven and allow to cool 1-2 minutes before removing to cooling rack.