Nothing screams comfort food more than a big bowl of chicken and dumplings, right?? Yesterday, I was in the mood to make something quick and easy since we had a baseball game that night for my son. I threw the ingredients into my slow cooker mid morning, and by early afternoon, my house was smelling amazing! Baseball ended up getting cancelled due to the field conditions, so we were able to enjoy the meal rather than inhale it quickly on the go, haha! My oldest son ended up having two servings of this and said it was his new favorite. My daughter, who is seriously probably the world's pickiest eater, ended up eating all of her bowl and saying that she definitely enjoyed it. That was a HUGE accomplishment in our house!! The biscuits made the perfect dumplings and the flavor of this was great. Definitely a great, hearty meal!!
Ingredients:
1 lb boneless, skinless chicken breasts
2 tbsp. butter
2 cans cream of chicken soup
1 can (14.25 oz) chicken broth
1 teaspoon parsley flakes
1 teaspoon garlic powder
Salt/Pepper
1/2 cup onion, diced
1 package biscuits (8 count)
Directions:
Place chicken on bottom of slow cooker. Add butter on top of chicken.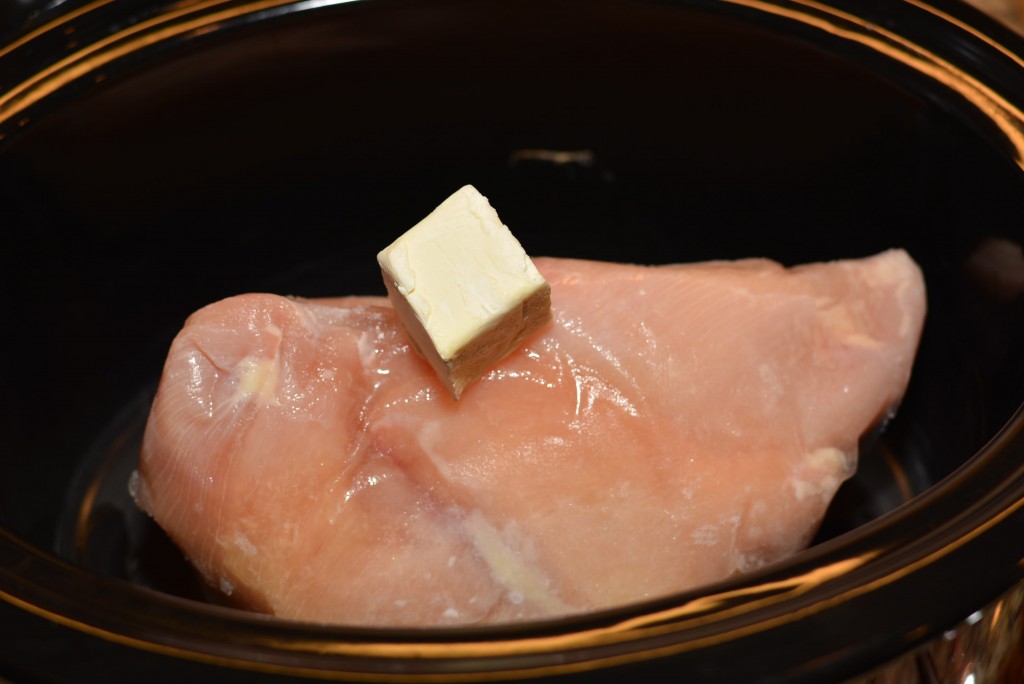 Add cream of chicken soup on top of chicken breasts.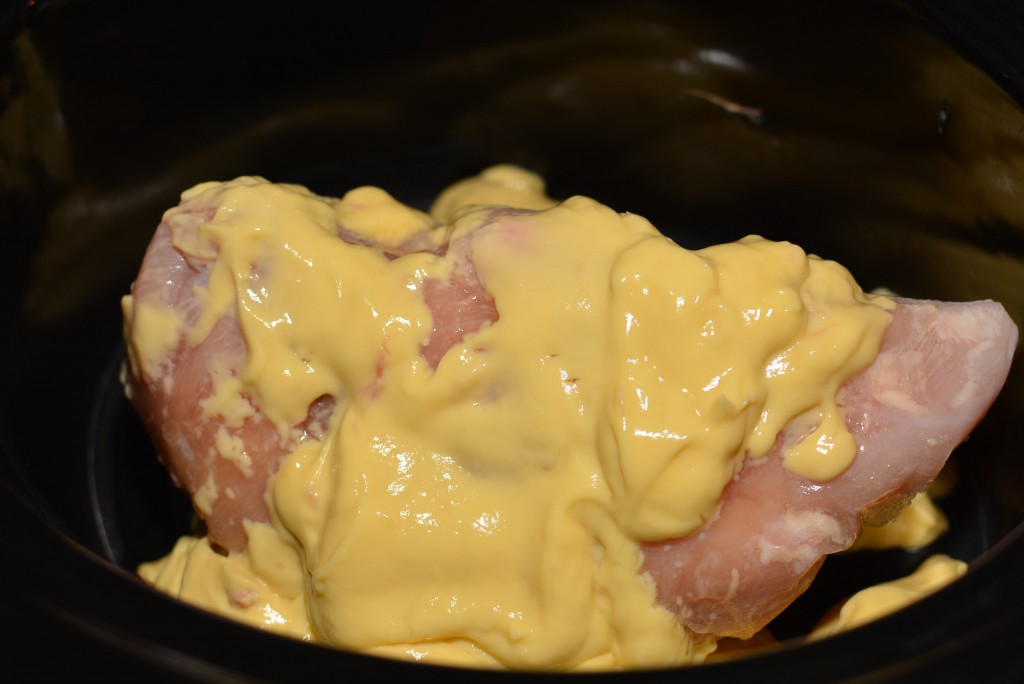 Pour chicken broth onto bottom of slow cooker.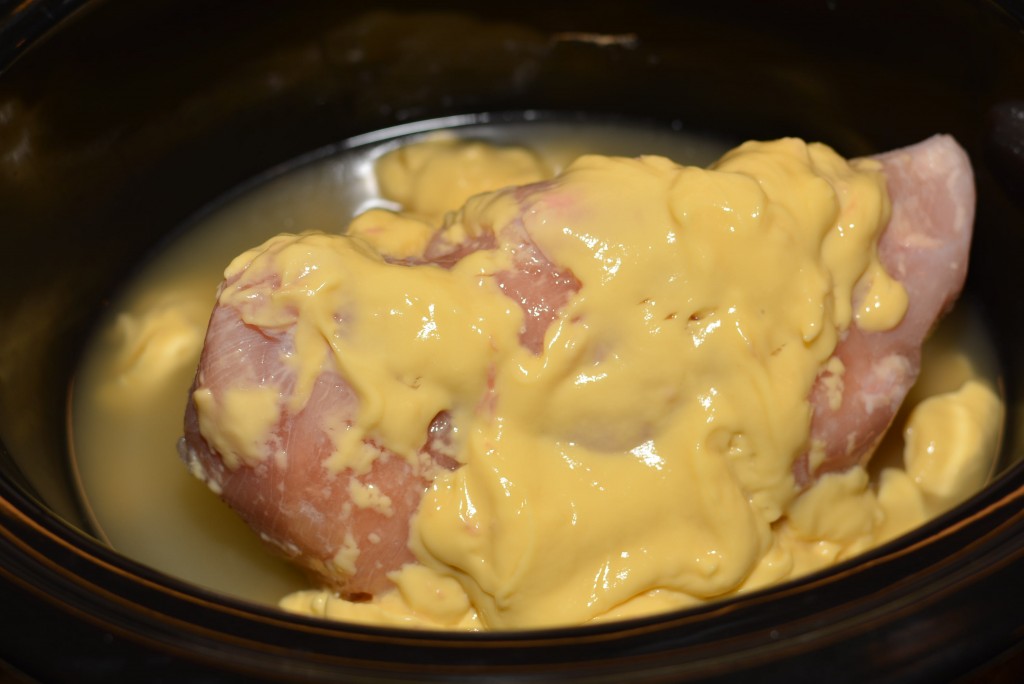 Sprinkle parsley flakes, garlic powder, salt, pepper, and onion on chicken.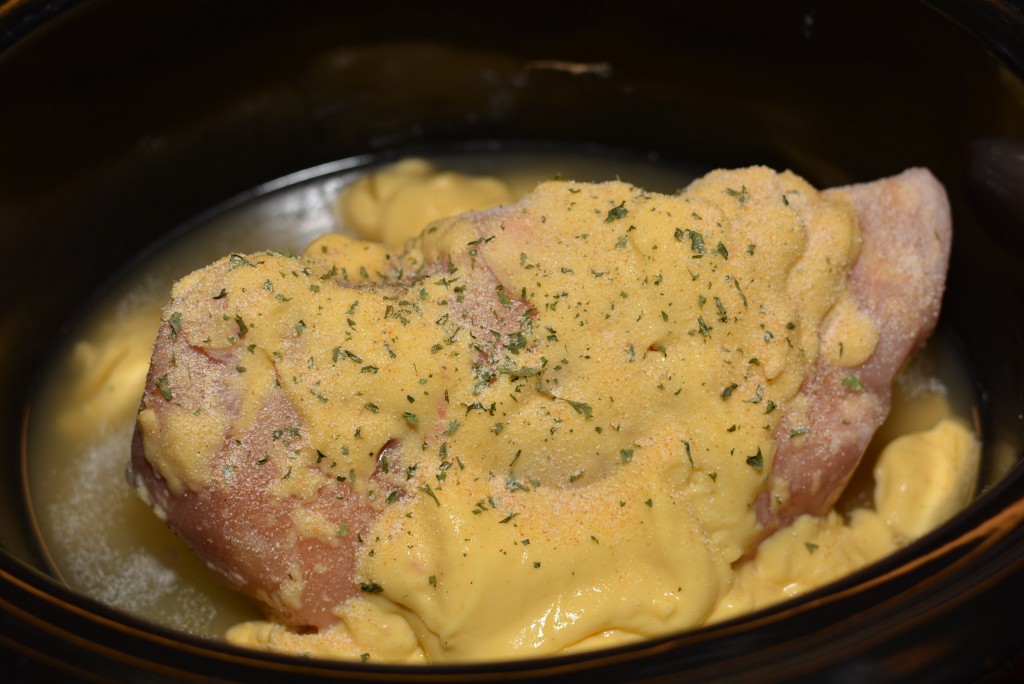 Cover slow cooker with lid and cook on low for 7-8 hours, or high 4-5 hours.
Shred chicken using two forks.
Cut each dough biscuit into quarters and toss into chicken mixture.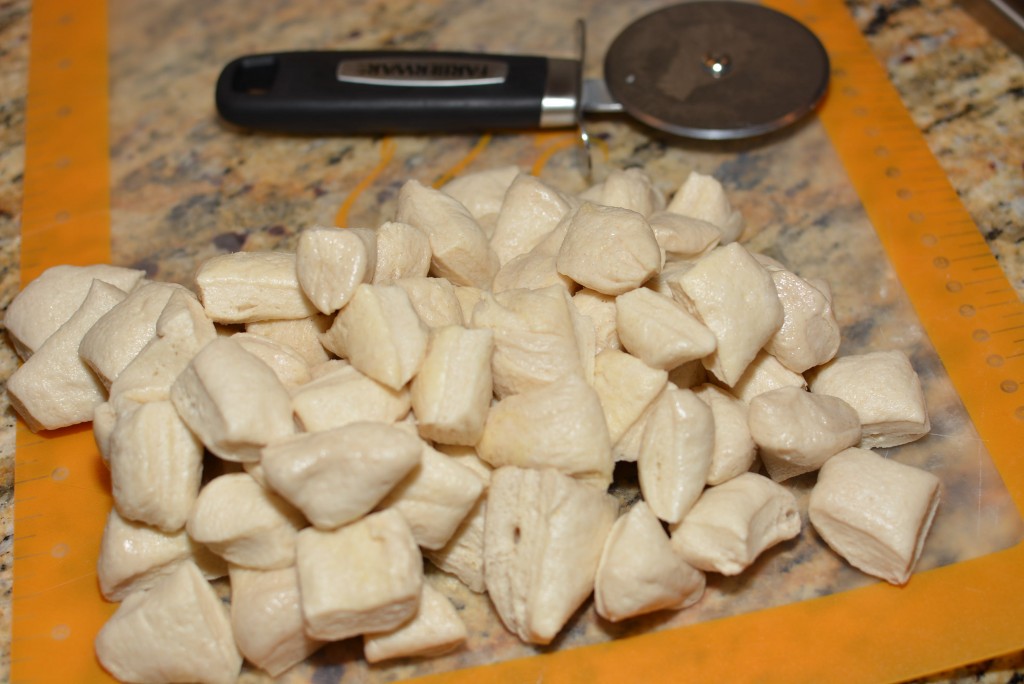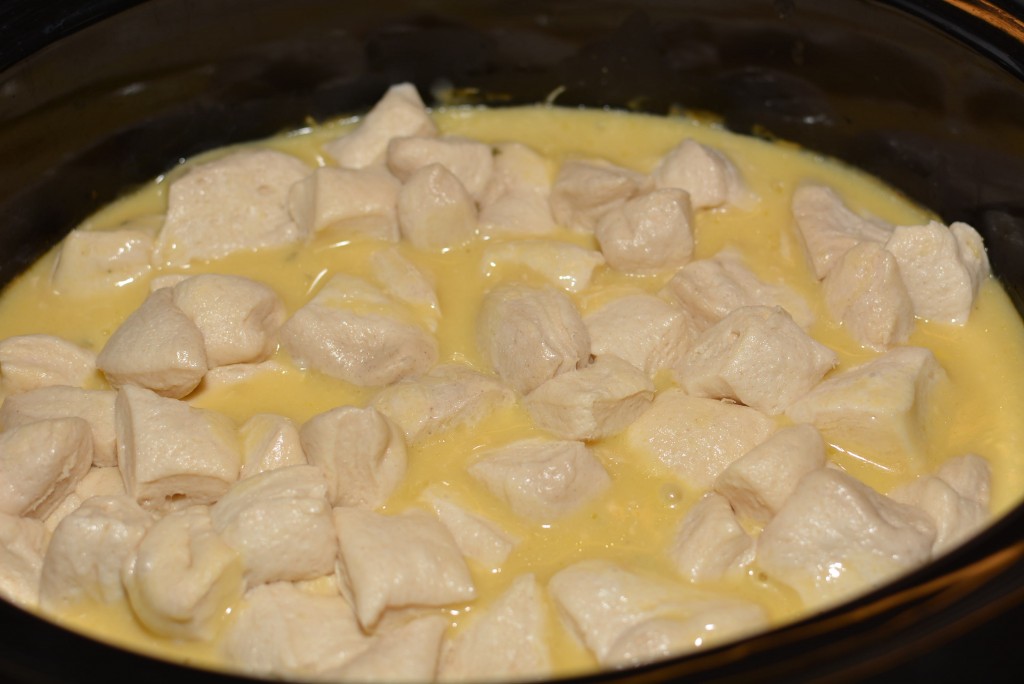 Cover slow cooker with lid and allow biscuit (dumplings) to cook for one hour.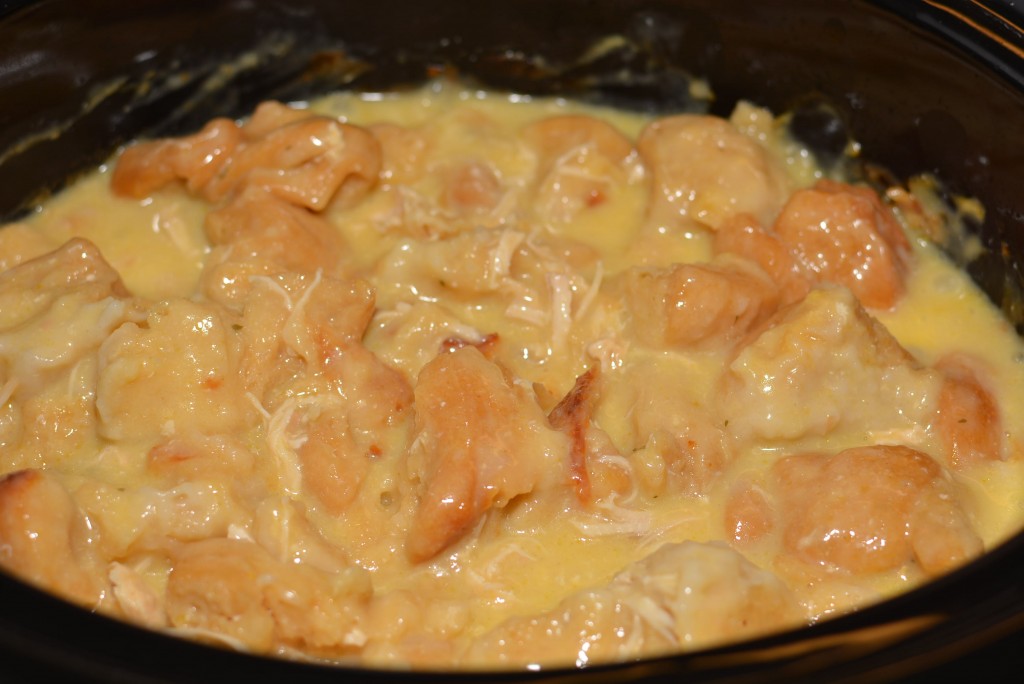 Spoon chicken and dumplings into bowls and serve warm!!