A couple of weeks ago, my neighbor hosted a Halloween party. Everyone invited was in charge of bringing an appetizer to share, so I made a batch of guacamole and had it coming out of the mouth of a carved pumpkin.
One of my neighbors made this pumpkin dip and not only was it incredibly simple to make, but it was quite yummy!! He served it with Vanilla Wafers, but Gingersnaps would work great too!! To serve this, he took a pie pumpkin and carved out the center. He scooped this dip into the center and brought it to the party!
With Thanksgiving coming up, this would make a great appetizer or "after meal" treat!! Scoop it inside a pumpkin for an added festive touch!!
Thanks Joe for this recipe, its a hit!!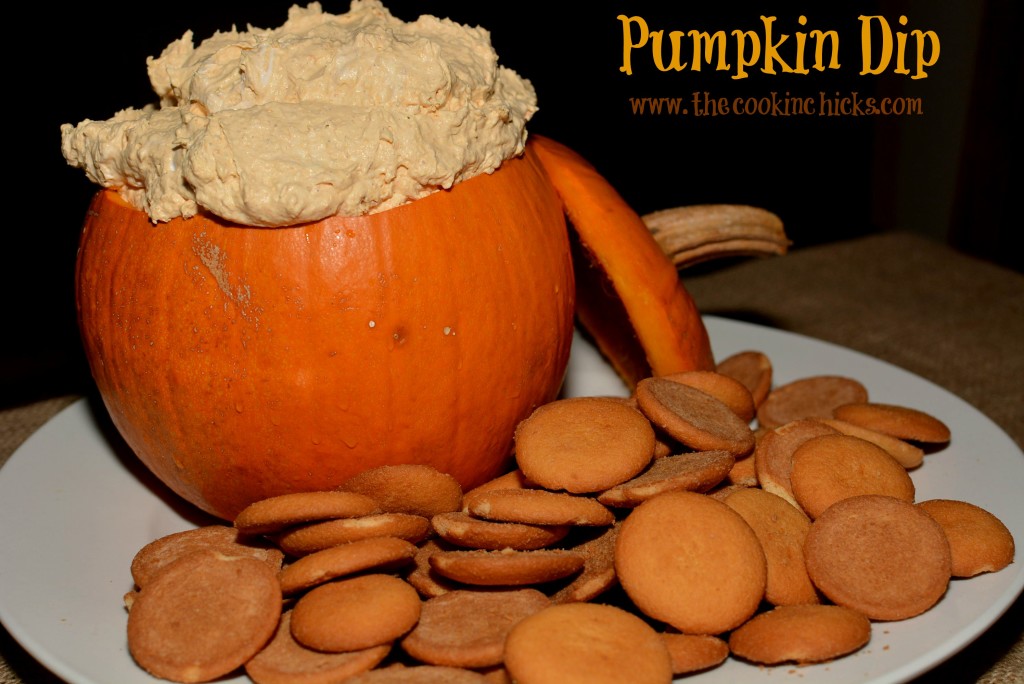 Ingredients:
15 oz. can of Pumpkin
5 oz. box Instant Vanilla Pudding
16 oz. container Cool Whip
1/2 tablespoon Pumpkin Pie Spice
1/2 tablespoon Cinnamon
Directions:
In a medium bowl, combine the pumpkin, pudding mix, cool whip, pumpkin pie spice, and cinnamon.
Chill in refrigerator for at least 2 hours before serving.
Scoop dip into a carved pumpkin or bowl and serve with vanilla wafers/gingersnaps!