Yesterday, I went through my pantry and came across a container of Nutella that my mom had brought over. I had never tried it before, so I didn't really know what I was going to do with it. I started going through recipe sites and before I knew it, I stumbled upon a three ingredient cookie. How easy is that? I whipped them up in record time and my kids were thrilled at their afternoon snack, : )
Ingredients:
One cup flour
One egg
One cup Nutella
Directions:
In bowl, add all three ingredients together. *The dough will be dry, not like normal cookie dough. You may have to form these cookies with your hands.
Roll dough into small bowls and place on cookie sheet. Gently pat down cookies into somewhat flat balls.
Bake in a preheated oven at 350 for 7-8 minutes!
*I added some white chocolate shavings since I had them in the house, completely optional.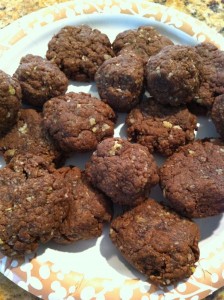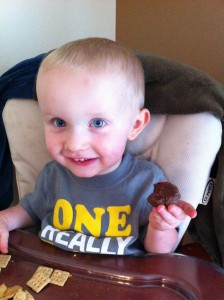 He is loving his cookie, : )