Phew! What a name right? Try saying that 10 fast, hehe! My hubby and I made these for dinner last weekend and not only were they "out of this world" tasty, but these got the title of "best taco ever". Sure, we gave these that title ourselves, but still….I have had tons of tacos in my 27 years of life, so that is impressive, right?? 😉
With grilling season among us, these are definitely a must try! We enjoyed these with our Avocado Lime Rice and Mexican Street Corn. YUM!!
Ingredients:
1/2 tsp grated lime zest
1/2 tsp ground cumin, divided
Salt/Pepper
1 lb boneless chicken breasts, cut into 1 inch cubes
1 onion, cut into large pieces
1/2 cup mayonnaise
1 tbsp lime juice
1 tsp hot sauce
2 avocados, pitted and diced
2 roma tomatoes, finely diced
3 green onions, minced
2 tbsp lime juice
1 tbsp cilantro, chopped
Tortillas
Directions:
In a large bowl, combine the lime zest, 1/4 tsp cumin, salt, and pepper.
Place chicken into bowl and toss until coated.
Thread chicken and onion pieces onto skewers.
In a different bowl, combine the mayonnaise, lime juice, hot sauce, and remaining 1/4 tsp cumin. Stir in some water, 1 tsp at a time, until it is the consistency of dressing and you can drizzle it.
In a small bowl, combine the avocados, tomatoes, lime juice, and cilantro.
Place chicken/onion skewers on a preheated grill and cook for about 8 minutes, or until cooked through.
Remove from grill and allow to sit for a few minutes.
Remove from skewers and place into tortillas.
Drizzle the mayo sauce on top of chicken.
Scoop some of the avocado salsa and place on top of mayo sauce.
Enjoy!!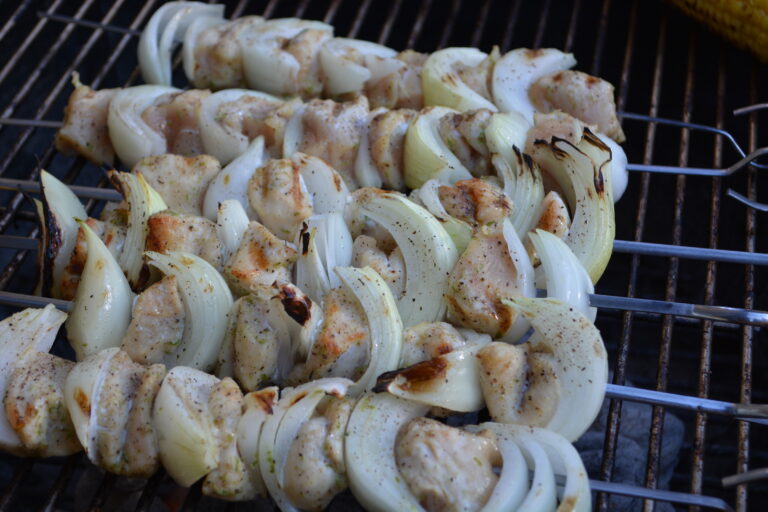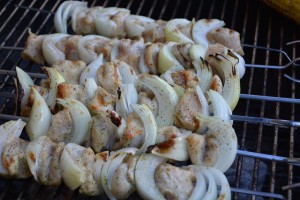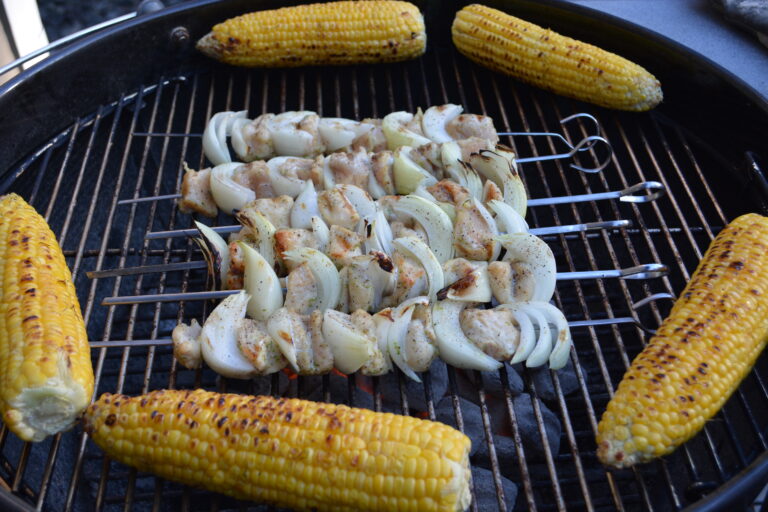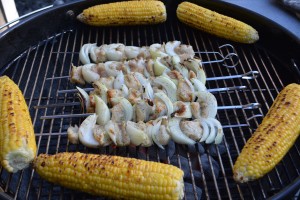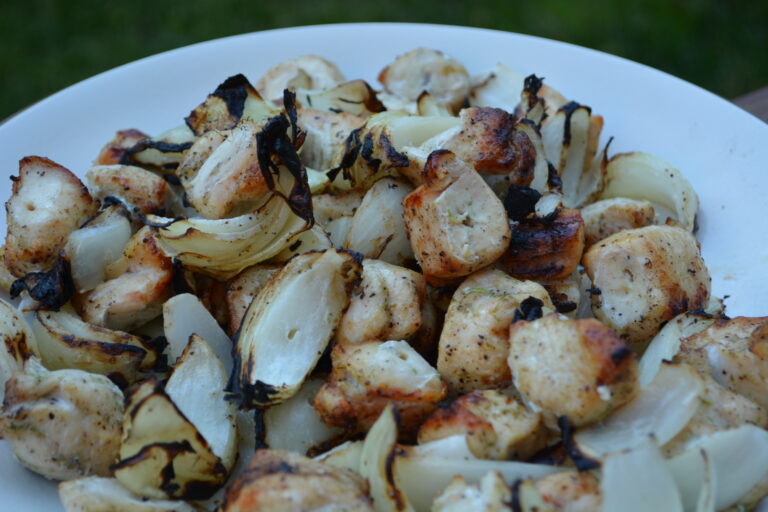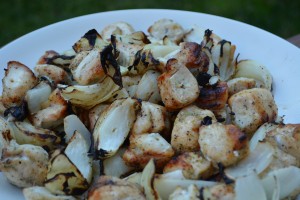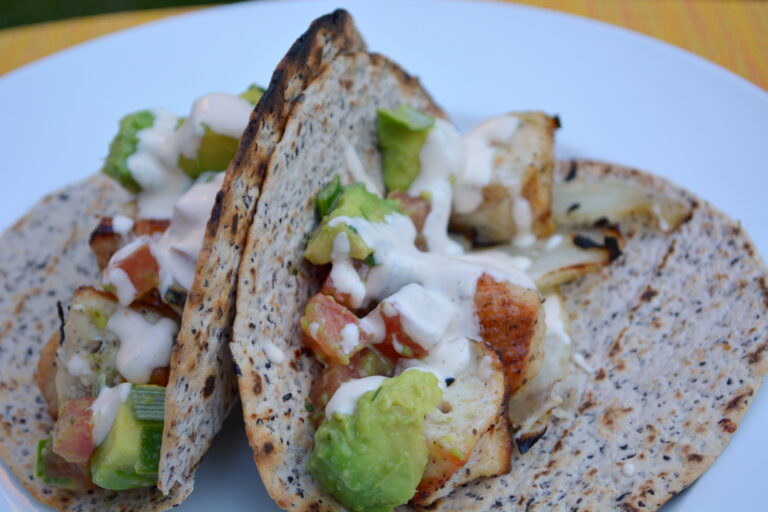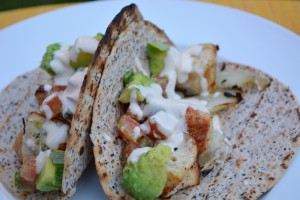 [AdSense-A]