A moist, flavorful cake with a layer of cream cheese and pie filling! A family favorite that is a perfect sweet treat!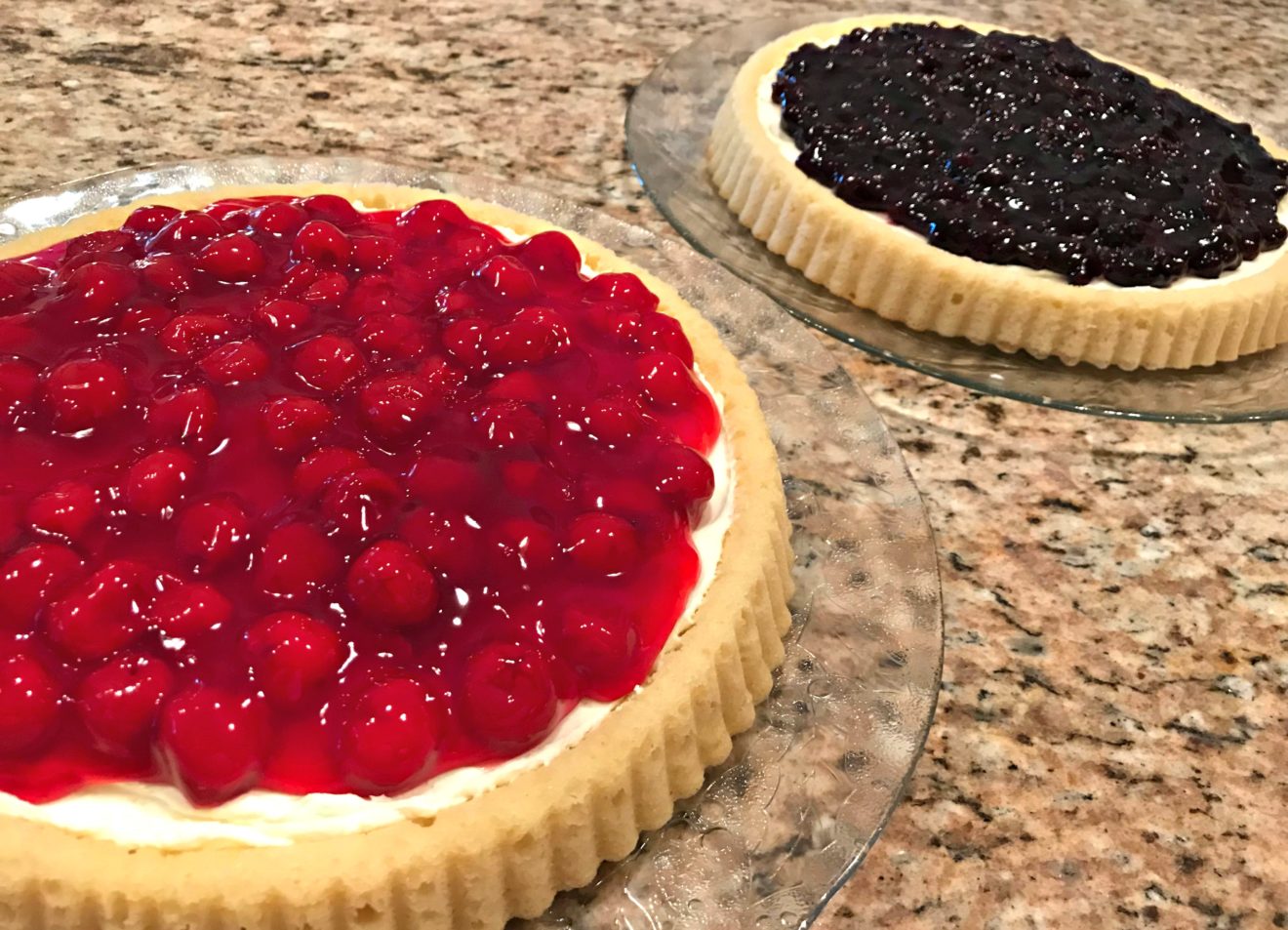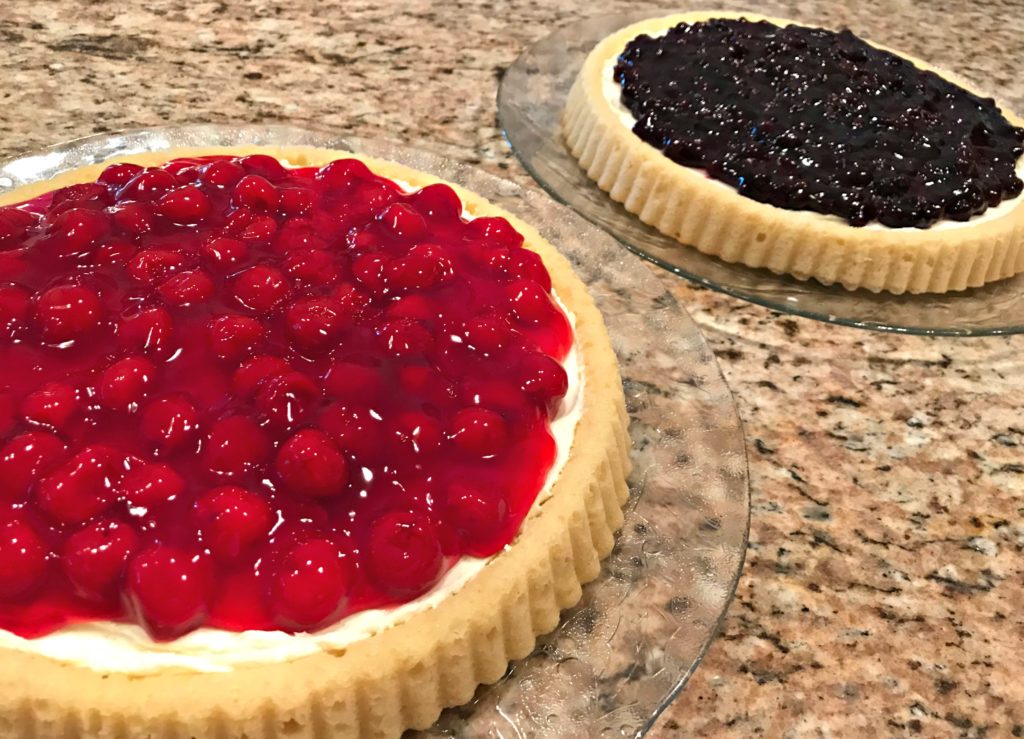 Growing up, my mom made these tasty tortes each Christmas for our dessert. We would have a Christmas dinner and rather than diving into all the Christmas goodies, these cakes would be the main dessert that we always looked forward to.
I always favored the blueberry since I love anything and everything blueberry, but my dad was a huge fan of the cherry, so my mom made both!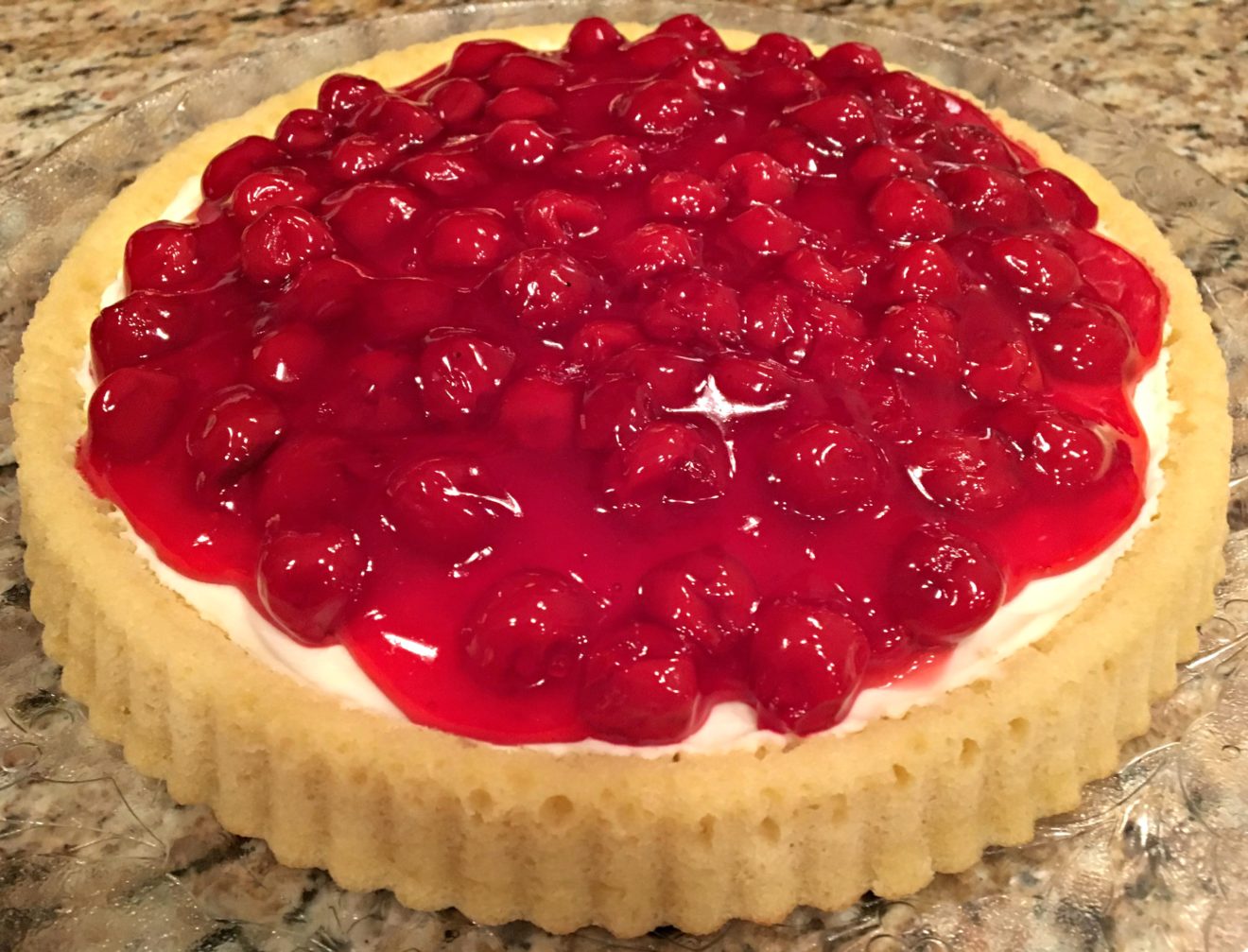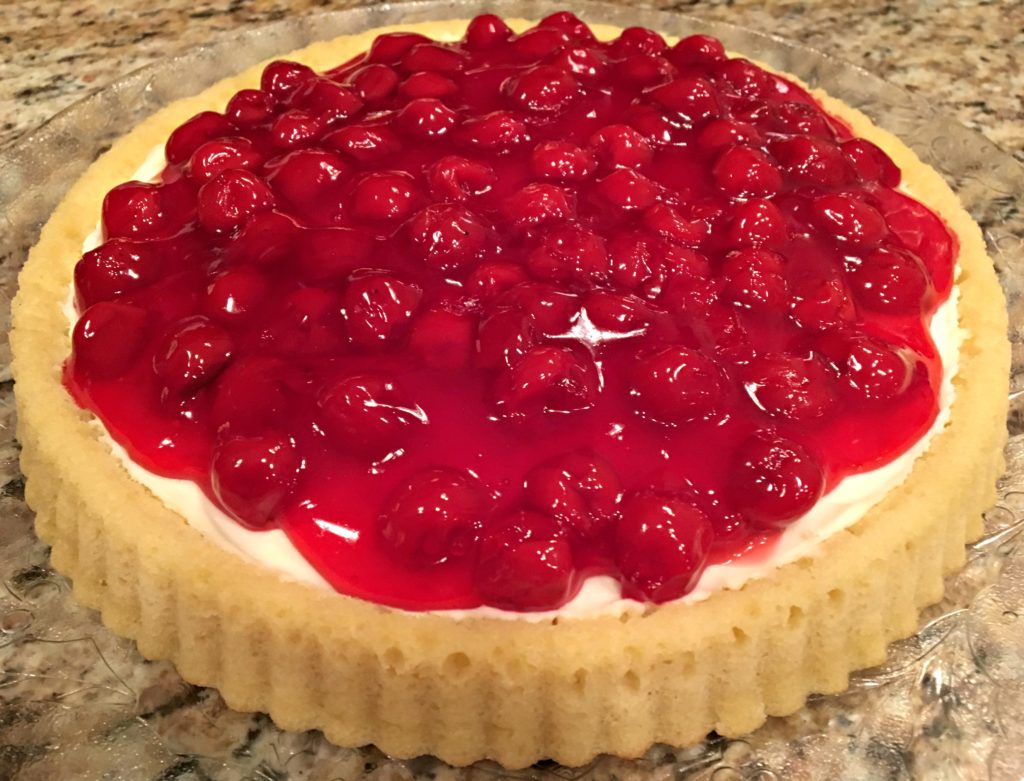 The best part about this recipe is it makes two tortes, so you can choose any variety of pie filling and please everyone! If you love strawberry, try it! Blueberry, cherry, etc.
The cake is a homemade yellow cake that is the perfect density! The cream cheese layer adds a creamy, cheesecake like taste that brings this cake to the next level of yumminess, all followed up with the fruit layer!
You can't go wrong with this family favorite! Passed down for generations, you too will love it!
Grandma's Tortes
A moist, flavorful cake topped with a layer of cream cheese and pie filling!
Ingredients
2/3

cup

butter

1 1/2

cups

sugar

3

eggs

2 1/4

cups

flour

2 1/2

tsp

baking powder

1

cup

milk

1 1/2

tsp

vanilla extract

16

oz

cream cheese

1/2

cup

sugar

2

cans

pie filling (strawberry, cherry, or blueberry)
Instructions
In a medium bowl, cream together the butter and 1 1/2 cups sugar.

In a separate bowl, sift together the flour and baking powder.


Add in the flour mixture and milk/vanilla alternately to the creamed butter mixture.


Grease and flour 2 torte pans (scalloped cake pan).

Pour the batter evenly into the greased pans and bake in a preheated oven, 350, for about 25 minutes.

While cake is baking, combine the cream cheese and sugar in a bowl.

Once tortes have baked and cooled, spread cream cheese evenly on top of each torte.

Spread pie filling evenly on top of cream cheese layer. (1 can for each torte)

Refrigerate until ready to serve!
Here is the link to the torte pans I use: https://amzn.to/2DEgeZf