4 Gluten-Free Chocolate Dessert Recipes You Have to Try
If you just started living a gluten-free lifestyle, you might be having a difficult time coming up with dessert recipes that make your mouth water. Eating gluten-free doesn't mean you have to give foods up. It's just about replacing foods with new options. If you're a chocolate lover, check out these gluten-free dessert recipes.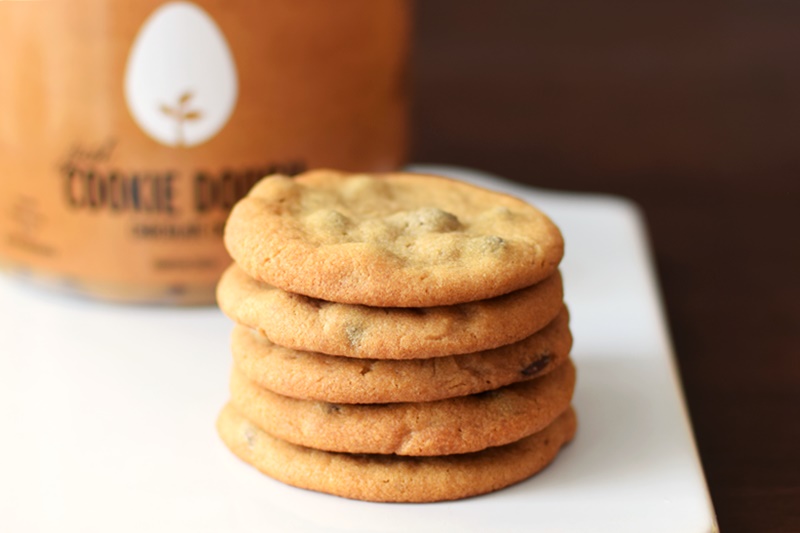 Double-Chocolate Pudding
This decadent double-chocolate pudding is gluten free and delicious. To make the pudding, you will need the following ingredients:
2 tbsp corn starch
3 cups milk
½ tbsp vanilla extract
2/3 cup sugar
4 egg yolks
1/8 tsp salt
½ tsp unsweetened cocoa powder
6 oz bittersweet chocolate flakes
*Note* Many of these ingredients can be substituted if you are living a more natural or paleo lifestyle. The corn starch can be substituted with coconut flour, you can use almond or coconut milk, and the sugar can be swapped out for coconut sugar.
To make the pudding, you want to combine the cornstarch, salt, sugar, and 1/3 cup of milk in a medium saucepan. Stir until the mixture forms a paste, and then whisk in the remaining milk and egg yolks. Cook on medium-low for about 12 minutes, stirring constantly. Make sure the mixture never boils. Once the 12 minutes is up, remove the mixture from heat. Add the chocolate and vanilla and stir until the chocolate is completely melted. Once melted, pour the pudding into eight small teacups or ramekins. Cover with plastic wrap and refrigerate for at least two hours before serving. Sprinkle a little bit of shaved chocolate or cocoa powder on top for some extra texture and flavor before serving.
Flourless Brownies
These fudge brownies are truly flourless, as they don't require coconut or almond flour either. The only ingredients are:
¾ cups of sugar
2 eggs
1 tsp vanilla
1 tbsp of unsweetened cocoa powder
3 tbsp of cornstarch
6 tbsp unsalted butter
8 oz semisweet chocolate flakes or chunks
¼ tsp salt
*Note* If you can't find chocolate flakes or chunks, melt or shave baking bars.
To prepare your baking dish, line a 9×9 baking pan with foil and then lightly spray it with non-stick spray. Preheat the oven to 350 degrees, and then start on your delicious brownies. In a saucepan, melt butter on low heat. Mix in the sugar and let it melt into the butter. Add the chocolate, and then stir it until everything is completely melted. Remove the mixture from the heat and then use a hand mixture to beat it. Add the eggs and the vanilla while the hand mixer is going. Next, mix in the cornstarch and cocoa powder. Keep mixing until the mixture is smooth. Pour the batter into a pan and bake for 25 minutes or until the brownies are completely set. Let them cool for 45 minutes before cutting.
If you enjoy this recipe, you can find others like it by following HamptonCreek recipes on Instagram.
Vegan Chocolate Chip Cookies
These chocolate chip cookies are delicious whether you are vegan or not. They're 100% gluten-free and taste like heaven. You need:
1 egg
½ cup of vegan butter
½ brown sugar
¼ cup white sugar
1 cup semisweet chocolate chips
1 cup + 2 tablespoons gluten-free baking mix
1 tsp vanilla extract
To make the cookies, mix softened butter and sugar in a large bowl. Mix it until it is creamy. Add in the vanilla and egg, and then mix well. Next, add the gluten-free baking mix. The mixture should be doughy, but not too thick. Add the chocolate chips, and then refrigerate for about four hours so it's thoroughly chilled. When you're ready to bake, preheat the oven to 350 degrees and start rolling the dough into balls. Place the balls on an ungreased baking sheet about two inches apart. Bake for 8 minutes or until the edges begin to brown. Let cool on a cooling rack and enjoy.
Three-Ingredient Fudge
This fudge is chocolaty and natural. Not only is I gluten-free, but it is also paleo, and can be easily made vegan if needed. The only ingredients are:
2 tbsp coconut oil
¾ cups full-fat coconut milk
3 cups semisweet chocolate chips
*Note* To meet paleo guidelines, use dark chocolate chips with a high cocoa percentage. For vegan fudge, use dairy-free chocolate chips.
Pour all of the chocolate chips in a large bowl. In a small saucepan, heat the coconut oil and coconut milk over medium-high heat. Bring to a boil and whisk to ensure the coconut oil melts completely and the milk is evenly heated. Once it's ready, pour the hot mixture into the bowl with the chocolate chips. Let it sit for about two minutes while the chocolate melts, and then whisk until the mixture is smooth and creamy. Add liners to a mini muffin or cupcake pan and then pour the mixture into each cup. If you want toppings, you can add a bit of sea salt, shaved coconut, or even sprinkles to the top of each piece of fudge. Put the pan in the fridge and let them cool for about 2 hours.
Gluten-free lifestyles are not dessert-free lifestyles.
All of these amazing recipes let you treat your sweet tooth to chocolate without consuming the gluten that comes with most cakes and cookies.