One of my favorite things to have for breakfast is a smoothie. There are so many different varieties, they take only a few minutes to throw together, and I can bring it with me on the go. Most mornings, my kids like to enjoy one with me before school. A few weeks ago, I was playing around with smoothie ideas and came up with this one, which included my morning coffee in it. Not only was it delicious and full of flavor, it gave me my morning boost of energy from the coffee!! Whether you enjoy this as a breakfast, or as a snack, you'll love it!!
Ingredients:
1 banana, frozen
1/4 cup coffee, chilled
1/4 cup unsweetened vanilla almond milk (or any milk of your choice)
1/4 cup vanilla yogurt
1 tablespoon cocoa powder
Directions:
In a blender, combine the banana, coffee, milk, yogurt, and cocoa powder.
Blend on high for about 30 seconds, or until smooth.
Pour into a glass and enjoy!!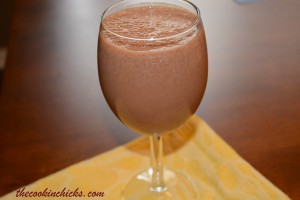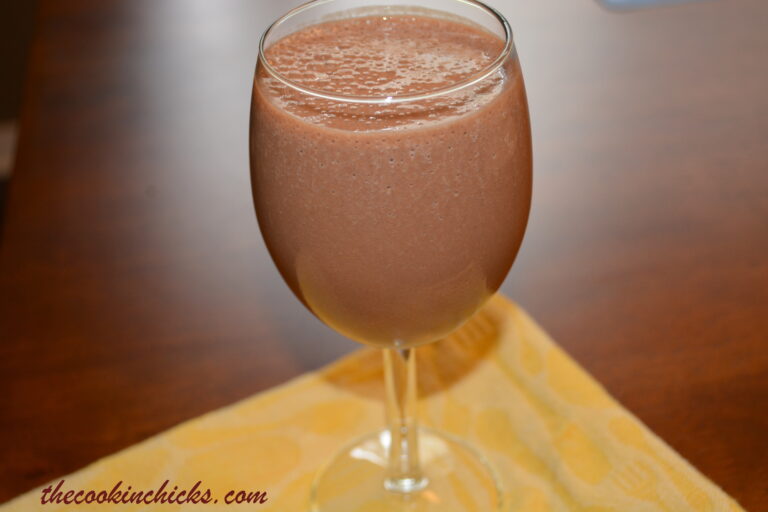 [AdSense-A]