This Best Ever Instant Pot Cheesecake couldn't be any easier or more delicious! Add your favorite toppings and serve at your next gathering!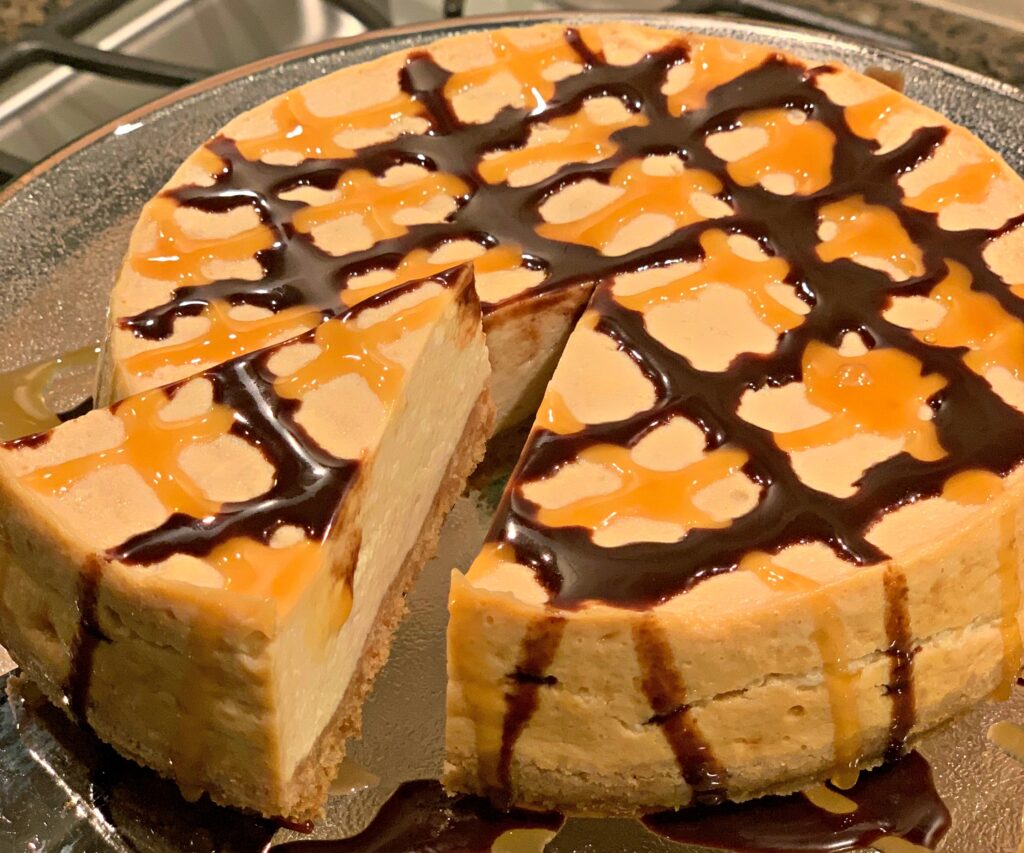 A while back, I joined an Instant Pot Facebook group for ideas and recipe sharing! The group continues to grow and I find myself constantly scrolling through the posts for inspiration. Over the last few months, I noticed everyone raving about cheesecake in their Instant Pot. Now, I am one of those people that wonders "why make it in the Instant Pot when its easily made in oven", so I never tried it!
Last week however, one of the ladies in the group posted a strawberry cheesecake that literally made my stomach growl. Well, that and I was hungry already, but you get the point, hehe! I gathered up the ingredients and threw it together….let me tell you….I have no regrets!
This Best Ever Instant Pot Cheesecake will surely become your favorite go-to Dessert!
Not only did she say it was simple to make (it was!), but she said it was the best cheesecake she had ever had and she believe the Instant Pot only enhanced the flavor (it was so good and definitely better than my version from the oven!). Say what?!! Of course I immediately was intrigued!
One of my favorite desserts is cheesecake. Chocolate is my go to, but pretty much any flavor you can't go wrong. I knew I HAD to try it for myself.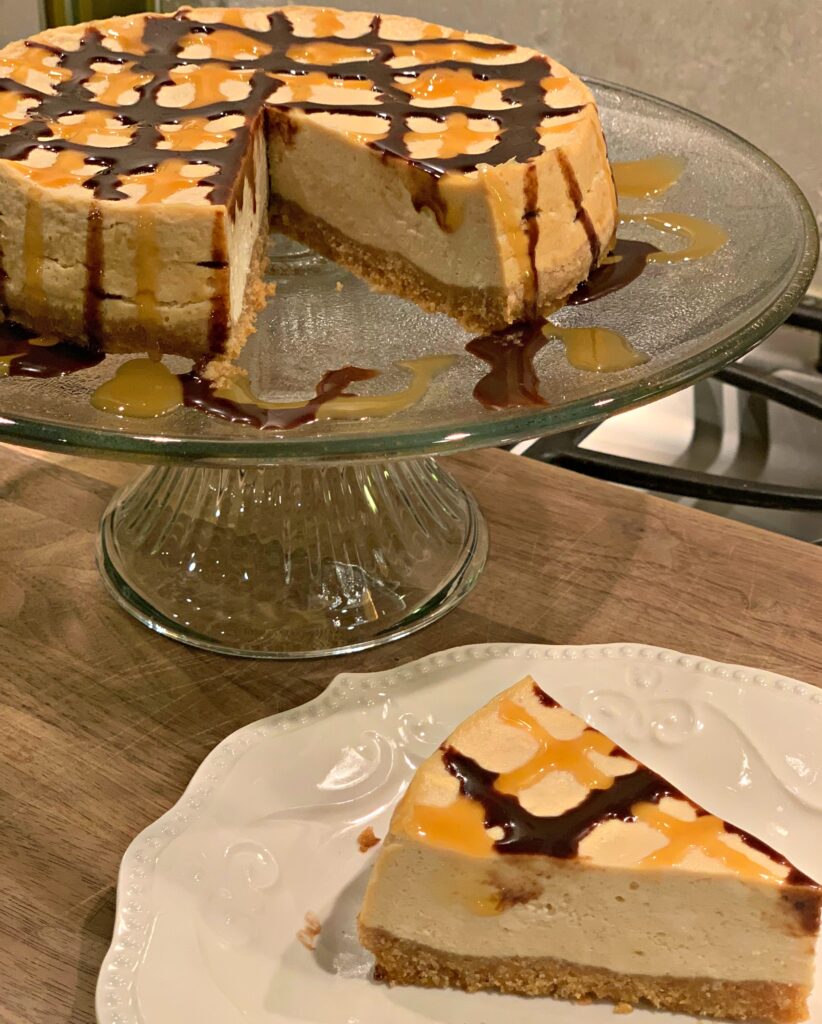 Yesterday, I finally had some free time in the morning and decided to spend it whipping this up. Not only did I have it ready for the Instant Pot in under 10 minutes, but once cook time was set, I was able to move on with getting a few things around the house done.
This Best Ever Instant Pot Cheesecake is easy to prep and comes out perfect every time!
After the cook time was through and natural pressure release was done, I lifted this out and it smelled phenomenal. I was a little nervous because I hadn't smoothed the top out completely so it wasn't as "pretty" as I was used to.
I hid this in the refrigerator to surprise my family after dinner. When I pulled this out, their eyes immediately lit up and they were excited to try it!
I have three little ones, so I wasn't sure if they too would love this, but after watching them devour their slices, I would say it was a huge hit! My middle kiddo even asked for another slice!
The flavor was incredible and the texture was moist and spot on! Now that I've made one, I see a lot of cheesecake in my future!
Next up, chocolate peanut butter! My favorite!
*If you don't have an instant pot but would still like to try this cheesecake out, instructions for baking in the oven can be found below my recipe card!
Love this recipe? Check out these other amazing Desserts!
Chocolate Chip Cookie Pudding Cake
Enjoy!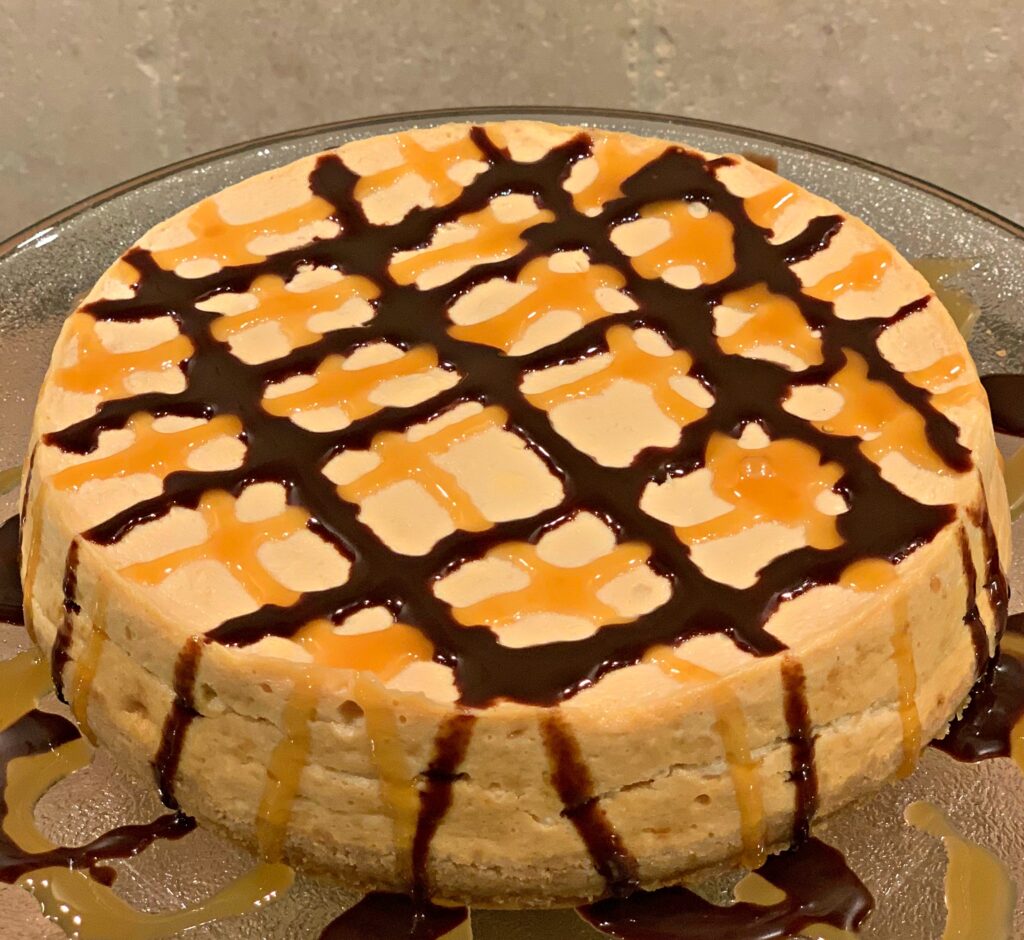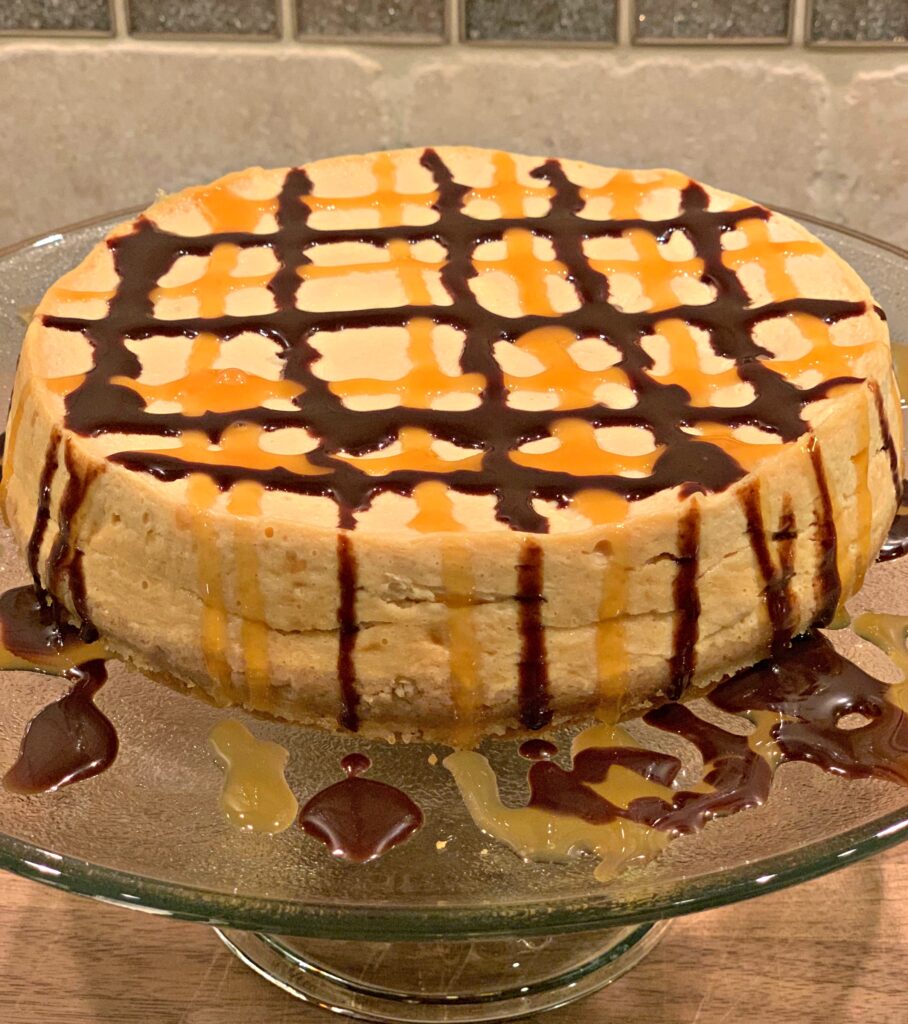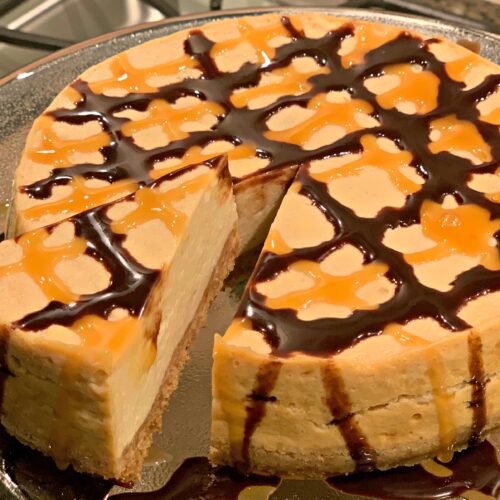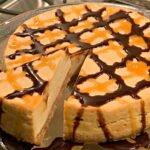 Print Recipe
BEST EVER Instant Pot Cheesecake
Instant Pot Cheesecake couldn't be easier or more delicious than this! Add your favorite toppings and serve at your next gathering!
Ingredients
1 1/2

cup

Ritz crackers, crushed

4

tablespoon

butter, melted

2

tablespoon

sugar

16

oz

cream cheese, softened

1/2

cup

brown sugar

1/4

cup

sour cream

1

tablespoon

flour

1/2

teaspoon

salt

1 1/2

teaspoon

vanilla extract

2

eggs

toppings of choice: caramel, chocolate, fruit

2

cups

warm water
Instructions
Spray a 7 inch Springform pan with cooking spray. Be sure to coat entire pan.

In a medium bowl combine the Ritz, butter, and sugar.

Press mixture firmly onto bottom of prepared Springform pan. Set aside.

Using a stand mixer preferably, combine the cream cheese and brown sugar until smooth.

Add in the sour cream, flour, salt, and vanilla. Mix.

Add in the eggs and stir until just combined, be sure not to overmix.

Pour cream cheese mixture evenly over Ritz cracker crust and spread until smooth.

Take a paper towel and fold it to fit under the Springform pan. Place tin foil over the paper towel and wrap it tightly to create a moisture barrier on bottom of pan.

Take another piece of tin foil and fold it into thirds length wise. Place lid under Springform pan to create a sling in the Instant Pot. *This will help remove pan from Instant Pot easily.

Pour water into Instant Pot.

Place trivet into pot (the one it came with) over the water.

Using the sling, place the cheesecake into the pot, sitting on the trivet.

Cover and ensure valve at top is in sealing position.

Set cook time for manual, high pressure, 35 minutes.

Once timer goes off, allow a natural pressure release.

Once pin has dropped, open lid and remove cheesecake using the foil sling. Place on a cooling rack for about 1 hour.

After cooled, place cheesecake in refrigerator for a minimum of 4 hours, or overnight.

Place desired toppings on top and serve! Enjoy!
Nutrition
Calories:
264
kcal
|
Carbohydrates:
29
g
|
Protein:
11
g
|
Fat:
11
g
|
Saturated Fat:
6
g
|
Polyunsaturated Fat:
2
g
|
Monounsaturated Fat:
3
g
|
Trans Fat:
1
g
|
Cholesterol:
67
mg
|
Sodium:
721
mg
|
Potassium:
218
mg
|
Fiber:
1
g
|
Sugar:
21
g
|
Vitamin A:
309
IU
|
Vitamin C:
1
mg
|
Calcium:
246
mg
|
Iron:
1
mg
*Oven baking: follow steps 1-7. Place in a preheated oven, 350 degrees, and bake for about 45-55 minutes.