If you love cookies, look no further! I have taken the top 10 cookie recipes from my blog, and put them all in one convenient post!!
Being a mom of three kids, I always have cookies in the house! Even my hubby is a cookie fanatic!! Anything and everything from chocolate chip, to sugar cookies, and even banana cookies!! Nothing tastes better than a homemade cookie when looking for a snack or sweet treat!!
Check out the collection below to see the top recipes!!
Enjoy!!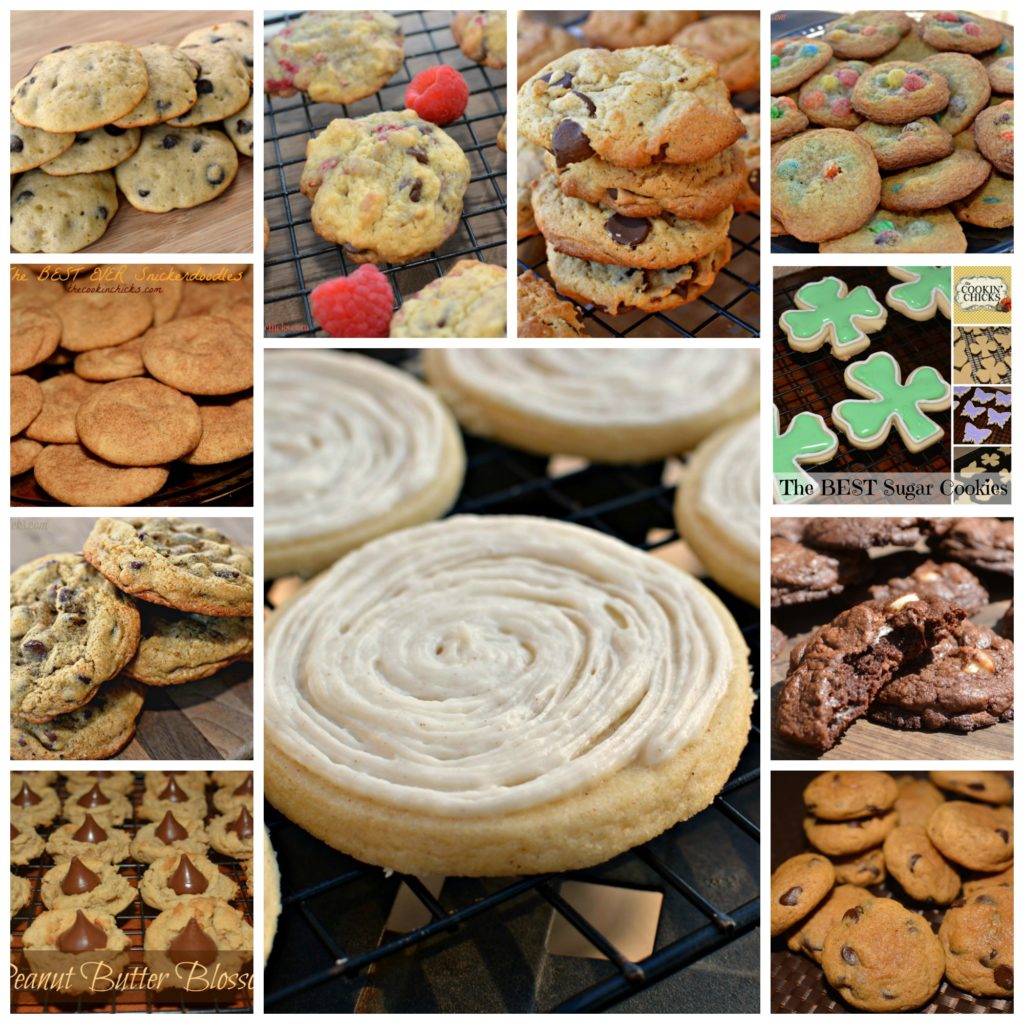 Peanut Butter Chocolate Chip Cookies
Raspberry Chocolate Chip Cookies
The PERFECT Chocolate Chip Cookie
Pumpkin Chocolate Chip Cookies
Which one is your fav???