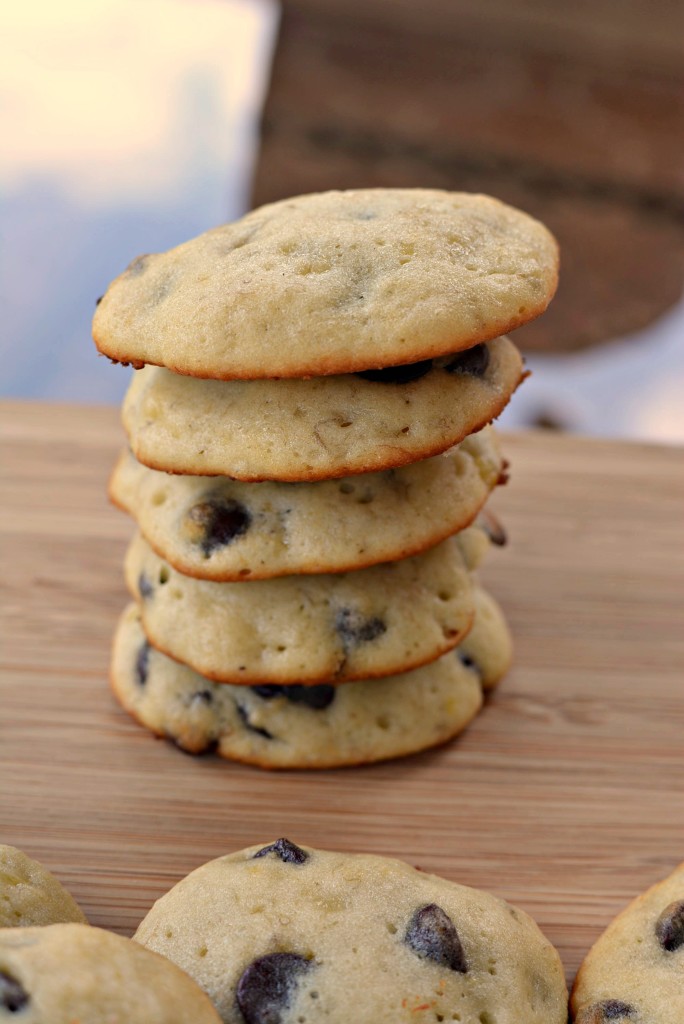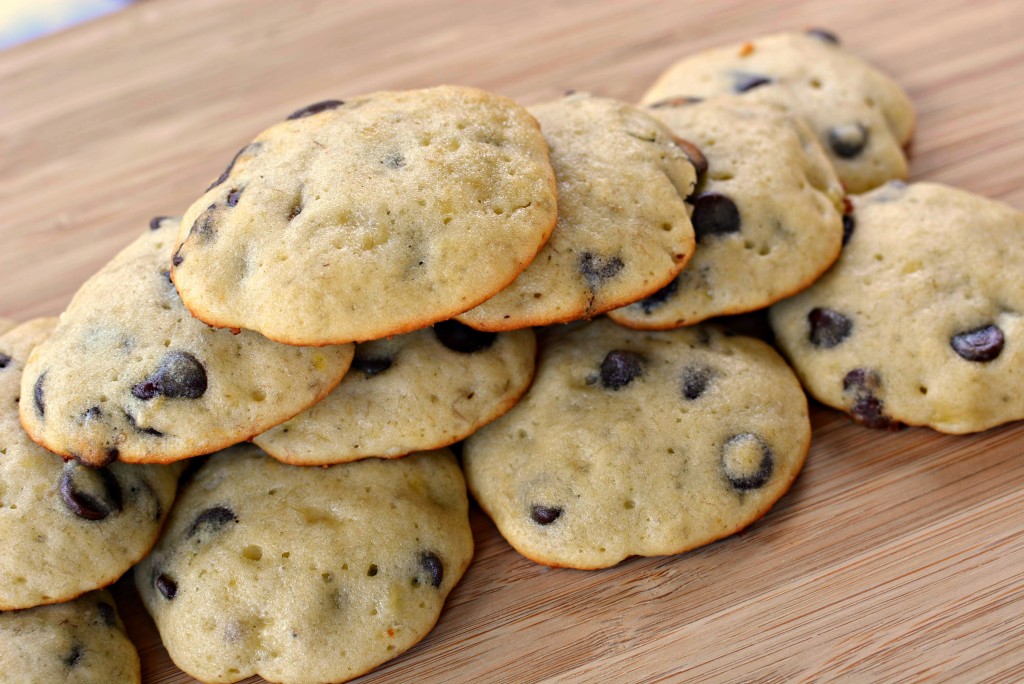 Last week, my son asked if he could bake in the kitchen with me. It was completely unexpected because this is the son that is constantly on the go, always outside with his friends, and rarely wants to do anything in the kitchen. Of course I jumped at the opportunity and quickly began rummaging through my cabinets trying to find recipe inspiration! Since he loves cookies and bananas, my first idea was to make a breakfast banana cookie. He however, wanted to add some chocolate chips and combine his two favorite things….bananas and chocolate chips.
After a few minutes of gathering needed ingredients, we set off to work and had these ready for the oven in no time. My son, 10 years old, made these cookies about 95% on his own, with me helping only at the oven part. These turned out fabulous and were a huge hit with my family and hubby's coworkers the following day!! They are moist, fluffy, and one of hubby's coworkers said they have a "muffin like texture".
All in all, I would definitely make these again, and just being able to bake with my kiddo was a hit in itself with me!!
Enjoy!!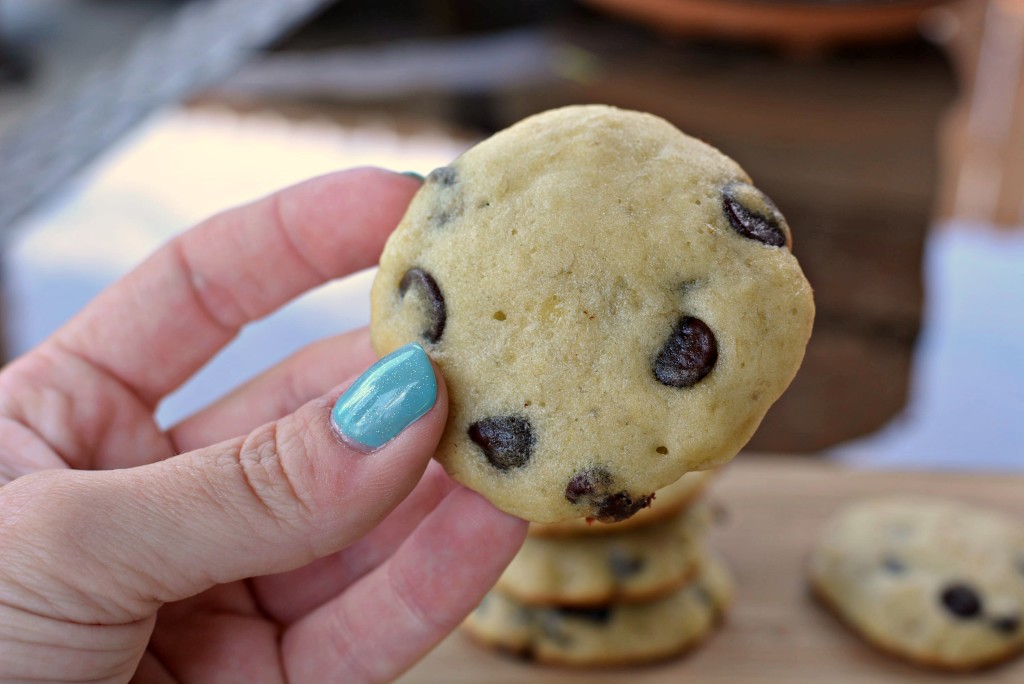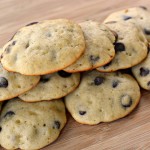 Banana Chocolate Chip Cookies
A moist, fluffy cookie that combines bananas and chocolate chips into a tasty cookie! Think banana bread meets chocolate chip cookie! Yum!!
Ingredients
2 1/2

cups

flour

2

tsp

baking powder

1/2

tsp

salt

1/4

tsp

baking soda

1

cup

sugar

2/3

cup

butter, softened

2

eggs

1

tsp

vanilla extract

1

cup

banana, mashed

2

cups

semi-sweet chocolate chips
Instructions
Preheat oven to 400 degrees.

In a medium bowl, sift together the flour, baking powder, salt, and baking soda. Set aside.

In a separate bowl, cream together the butter and sugar until creamy and smooth.

Beat in the eggs and vanilla extract.

Mix in the mashed bananas.

Add in the flour mixture and mix until just combined.

Fold in the chocolate chips.

Drop spoonfuls onto a cookie sheet leaving space between each cookie for expansion.

Bake in oven for 12-15 minutes.

Remove and allow cookies to cool for 2-3 minutes before removing from cookie sheet. Enjoy!!