Last week, I went through my fridge and found a container of Ricotta. It had been on sale at my grocery store, and my original plan was to make lasagna. That day however, I wasn't in the mood for something so "heavy", and opted to make this pasta dish instead.
The lemon is so flavorful in this dish and my family loved it. I decided to add a bit of cooked chicken to mine, but you can omit that if wanting to keep this vegetarian. The creaminess of the cheese, lemon zest, and spinach, really come together to create a meal that everyone will enjoy!!
Be sure to add this to your meal plan if you are pasta fans like my family!!
Enjoy!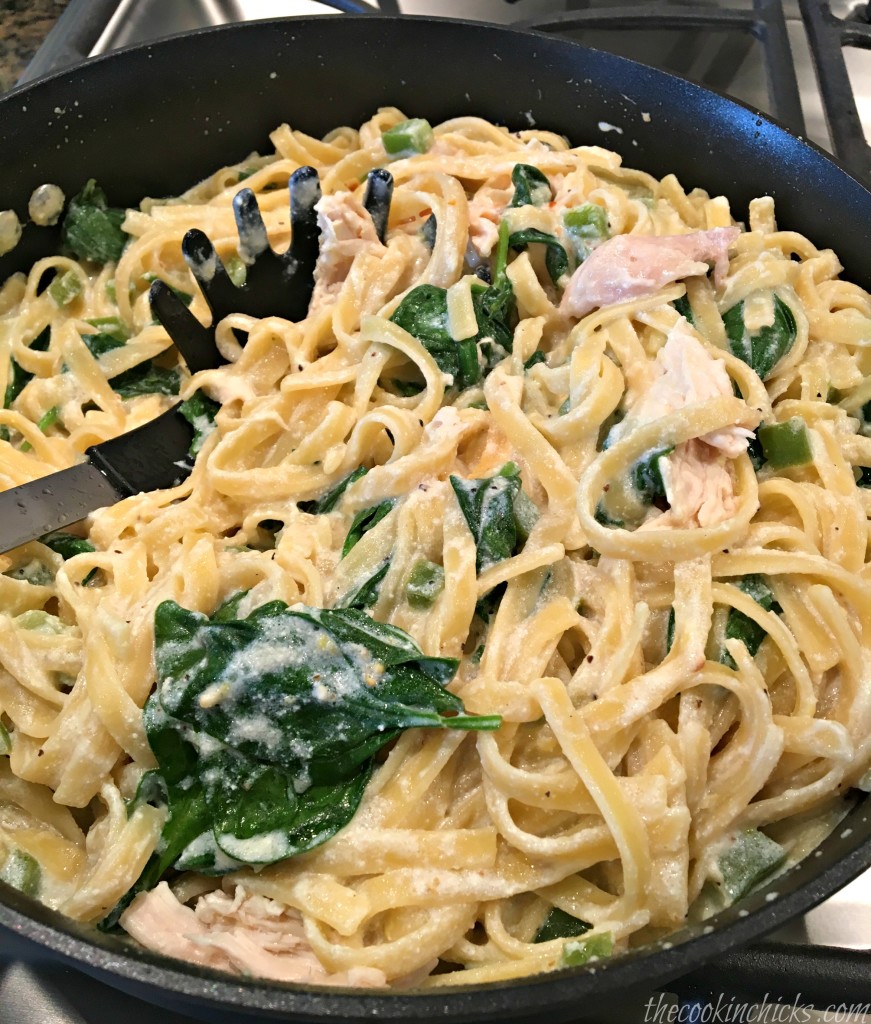 Ingredients:
12 oz. linguine or fettucine pasta, cooked
1 cup Ricotta cheese
3 tbsp. fresh lemon juice
2 tsp lemon zest
Salt/Pepper
1/4 tsp crushed red pepper flakes
1 tbsp. olive oil
6 garlic cloves, minced
1 bell pepper, diced (I use green, but red, yellow, or orange work as well)
2 cups fresh spinach
1 cup cooked, diced chicken (optional)
Directions:
Cook pasta according to directions. Reserve 1 cup pasta water to use later.
In a small bowl, combine the Ricotta cheese, lemon juice, lemon zest, salt/pepper, and red pepper flakes. Set aside.
In a medium skillet, heat olive oil over medium heat.
Add in the garlic and bell pepper and sauté for about 3-4 minutes.
Add in the cooked pasta, Ricotta cheese mixture, and about 3/4 cup of reserved pasta water.
Stir until all is incorporated.
Add spinach and cooked chicken (if using), and cook for an additional 2-3 minutes.
Serve!!
Recipe adapted from: Scattered Thoughts of a Crafty Mom