This chocolate chip cookie definitely goes down as a MUST TRY! After numerous attempts at making chocolate chip cookies over the years and being let down, this cookie is my new favorite!!
Honestly, I am really not a huge cookie fan to begin with. Weird, right? I am obsessed with chocolate, but give me a cookie and I like them…..just don't love them. Well, that changed when I had a bite of these! I was over at my friends house a few weeks ago and she was telling me how amazing her husbands chocolate chip cookies were. She said he made several batches a few years ago to create the perfect cookie and this is what he came up with. I couldn't wait to try them, especially since my daughter had had one the weekend before and came home telling me how her friends dad made the best cookies ever!
A few days later, they brought some over and WOW, seriously….amazing! Chocolate filled, chewy, and literally melt in your mouth. The PERFECT cookie!!
My youngest son and I had these ready for the oven in no time and the whole family enjoyed them!  If you love chocolate chip cookies, definitely try these!
Thanks to my awesome neighbors/friends for this recipe!!!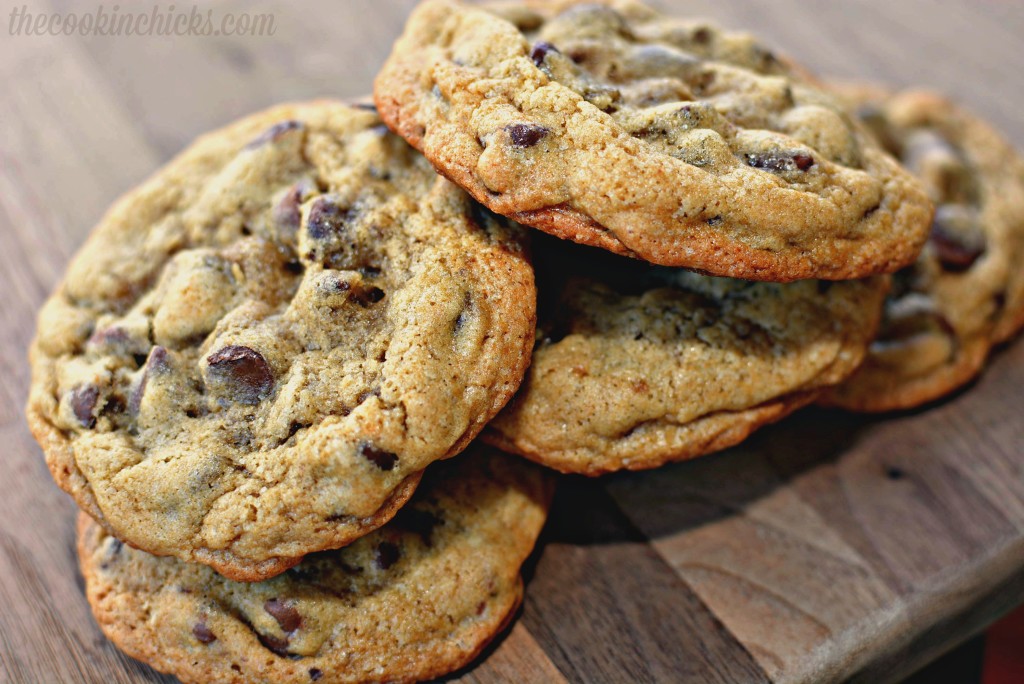 Ingredients:
2 1/4 cups flour
1 tsp baking soda
1 tsp salt
1/2 cup unsalted butter (1 stick)
3/4 cup sugar
3/4 cup brown sugar
1 tsp vanilla extract
2 eggs
1 cup Milk Chocolate Chips
1 cup Semi Sweet Chocolate Chips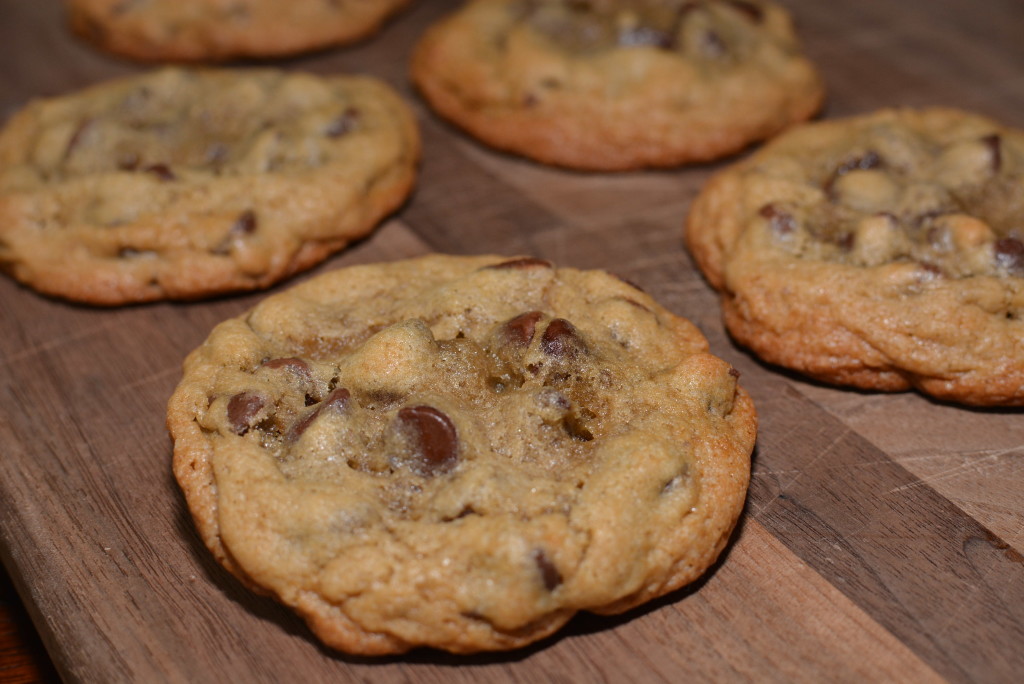 Directions:
In a medium bowl, combine the flour, baking soda, and salt. Set aside.
In a mixing bowl, beat the butter, brown sugar, white sugar, and vanilla together until creamy.
Add in the eggs one at a time.
Slowly add in the flour mixture until combined.
Fold in the chocolate chips.
Scoop about 1 tbsp. cookie dough into round balls on a cookie sheet.
Bake in preheated oven, 375, for about 8-10 minutes, or until edges are slightly golden brown.
Remove pan from oven and using a spatula, move to a cooling rack.
Enjoy!!