Hands down, moms always make the best cookies, right? Growing up, I LOVED my moms cookies. She would make peanut butter, snickerdoodle, chocolate chip, and more. All of them turned out perfect, were soft and squishy, and quite pretty. Once I got married and began to make my own, I had to learn the fine art of it. To this day, both my mom and I can make the exact same recipe, and of course, I think hers turn out better, hehe!!
This past weekend, my parents came into town to celebrate my birthday. The day before they left, she whipped up a batch of these cookies so we could "have some yummy cookies on hand", and wow, we were quite happy!! These are packed with chocolate chips, moist, and literally fall apart in your mouth. The kids were quite excited to be her taste testers and gave their stamp of approval!
If you love chocolate chip cookies and want to try a new recipe, look no further!! Mom's Chocolate Chip Cookies are mouth watering, chocolate satisfying, amazing!!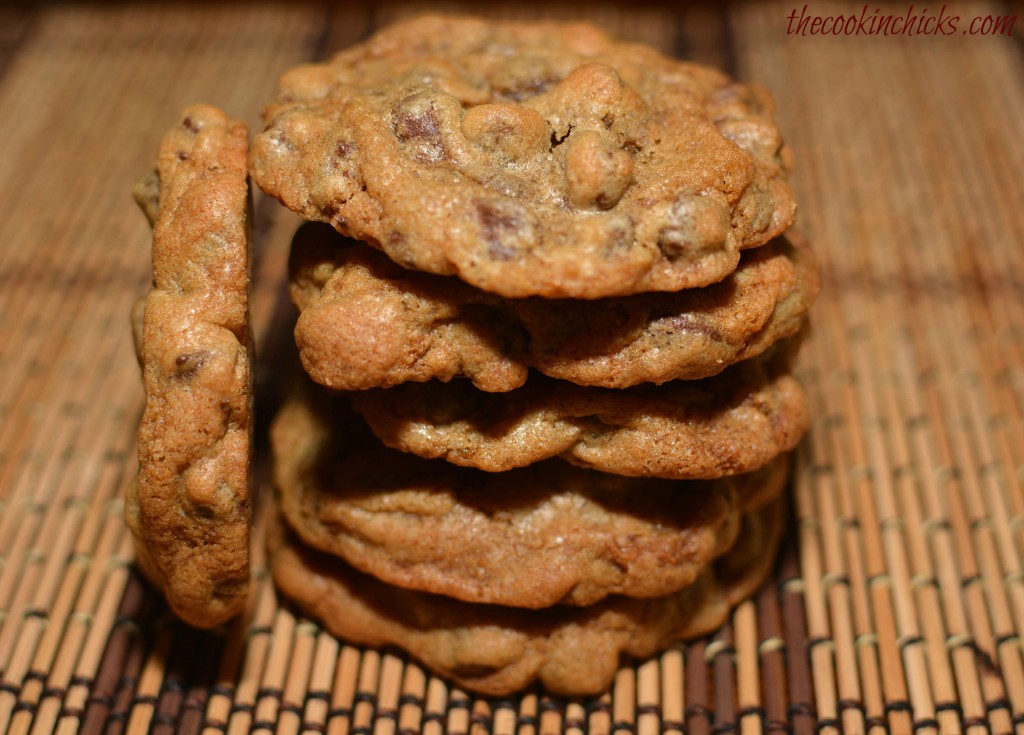 Ingredients:
1 1/4 cup flour
1 tsp baking soda
1/2 tsp salt
1/2 cup unsalted butter, softened
1/2 cup brown sugar
6 tbsp. white sugar
1 egg
1 tsp vanilla extract
2 1/2 cups semi sweet chocolate chips
Directions:
Preheat oven to 350 and line two cookie sheets with parchment paper.
In a medium bowl, combine the flour, baking soda, and salt. Set aside.
In a separate medium bowl, use an electric mixer to cream the butter, brown sugar, and white sugar together.
Add in the egg and vanilla extract.
Slowly add in the flour mixture, mixing until just combined.
Using a spoon rather than the mixer, fold in the chocolate chips.
Drop tbsp. or ice-cream scoop amounts of the cookie dough onto the cookie sheet, spacing about 2 inches apart.
Once cookie sheets are ready, place in oven to bake for 10-12 minutes.
Remove from oven and wait 2-3 minutes before moving to a cooling rack.
Enjoy!!
Recipe adapted from: Williams Sonoma