Nothing screams comfort food more than good ol' chicken and biscuits, right? Not only is this casserole incredibly quick and easy to whip up, but it is kid approved. 3 kids approved this to be exact! Not only does it have some veggies in there (shhhhh……the kids didn't notice), but it also is a complete meal since it has chicken and biscuits with the veggies. The leftovers are just as tasty and this freezes well too!! I would call this a must try meal! I made this last week after we got home from a long day at the pool. We were all kind of chilled since the water was cold (it's only 103 outside, brrrrrrr right?!) and so I made this for dinner. I heard not one complaint during dinner, which if you have young kiddos, you know that is rare!!
Enjoy!!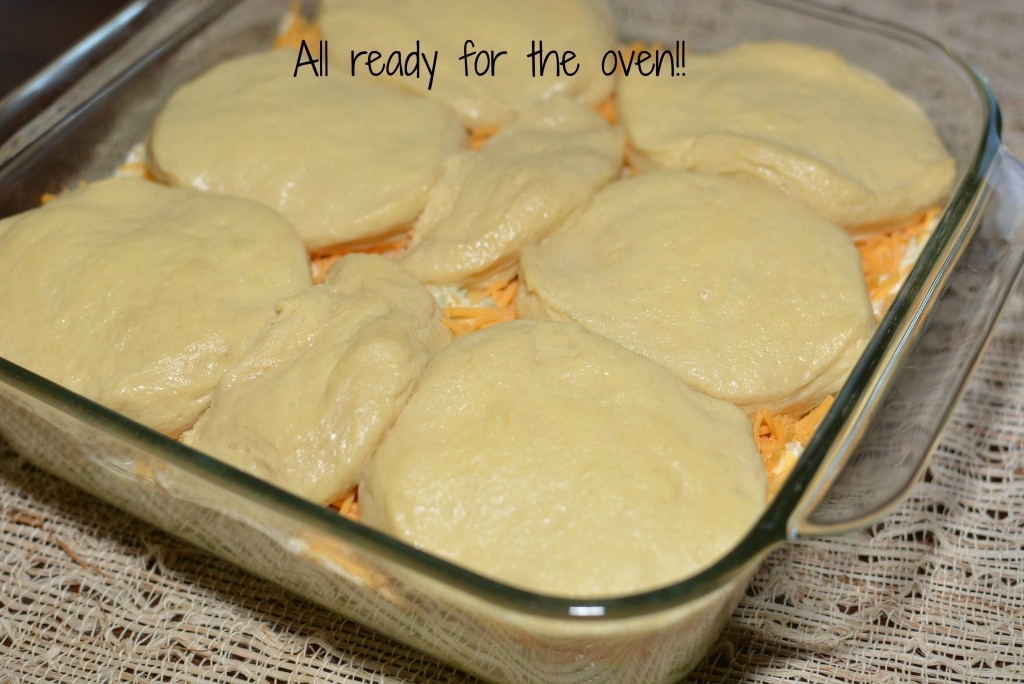 Ingredients:
1 can biscuits (Pilsbury or store brand)
1 can cream of chicken soup
1/2 cup sour cream
16 oz frozen veggies (I used broccoli, but any vegetable works)
2 cups chicken, cooked and shredded
3 tbsp. milk
2 tbsp. butter, melted
1 cup cheddar cheese, shredded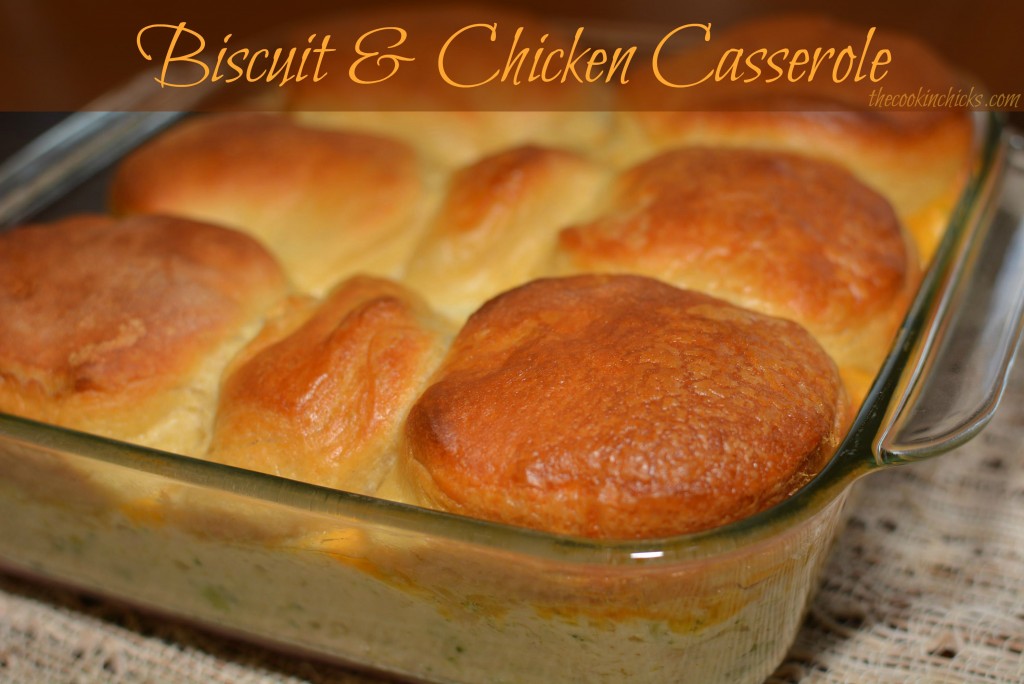 Directions:
Grease an 8 x 8 baking pan.
In a large bowl, combine the chicken soup, sour cream, frozen veggies, and cooked chicken.
Add in the milk and melted butter; mix well.
Pour mixture into the greased pan.
Sprinkle cheese on top of chicken mixture.
Open can of biscuits and place on top of casserole. Make sure you flatten the biscuit prior to putting on top to allow it to cook evenly. *You won't need all the biscuits in the can, put the leftovers in a bag to save for another night.
Place baking pan in preheated oven, 375, and bake for about 35-45 minutes, or until biscuits are cooked through!