Last week, I found an extra bag of chocolate chips in the pantry that I wanted to use up. How I managed to not rip that bag open and eat them earlier, I have no idea, haha! Chocolate is definitely my weakness. I didn't have a lot of time to put into making a dessert since it is summer, and I have three young kids that keep my busy. I decided to whip these cookie bars up because not only are the kid friendly, but they use ingredients that most have on hand. My kids ended up enjoying one after their dinner and definitely thought these were winners. These cookie bars are best when served warm, but even if room temperature, these will still be a favorite!! Add a glass of milk and you have a delicious sweet treat! Enjoy!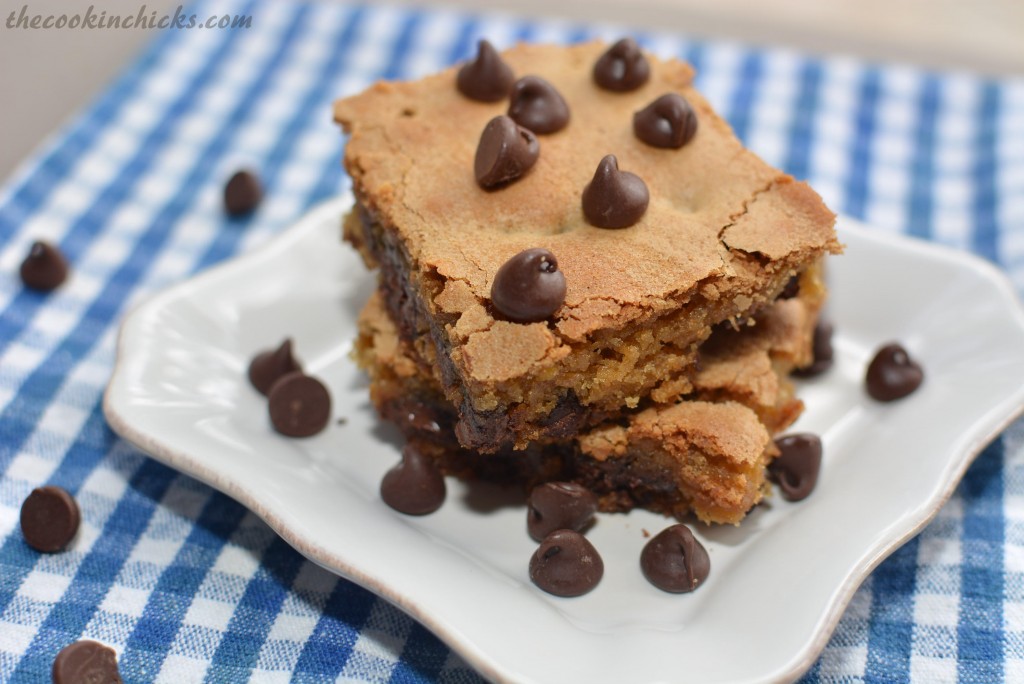 Ingredients:
1/2 cup butter
1 cup brown sugar
1 egg
1 tsp vanilla extract
1 cup flour
1/2 tsp baking powder
1/2 tsp salt
1/4 tsp baking soda
1 cup chocolate chips
Directions:
Melt butter in microwave and allow to cool slightly.
Add in the brown sugar, egg, and vanilla extract. Mix well.
Add in the flour, baking powder, salt, and baking soda. Mix thoroughly.
Fold in chocolate chips.
Pour mixture into a greased 9 inch square baking pan.
Bake in a preheated oven, 350, for about 20 minutes, or until cooked through.
Slice into desired size pieces and enjoy!!
Recipe from: Lil Luna