A few nights ago, I was having a MAJOR craving for chocolate peanut butter. As I began searching my pantry, freezer, and fridge, I realized I had NOTHING. Not even a bag of chocolate chips! Something is definitely wrong with that picture, right? Since my hubby was gone on a business trip, and my three kiddos were already tucked in bed for the night, I couldn't even run to the store to grab something. I began thinking of just about anything that would get me through the craving and immediately thought of all those "cake in a mug" pictures I always see on Pinterest. Now, I always saw those and thought "no thanks" because there is no way a cake can be made in a mug and turn out good, right?? WRONG! After I tried this cake, I can now say, they are awesome! The recipe I found was for a chocolate cake. Since that sounded too plain for me, I decided to add a scoop of peanut butter to the center. If you aren't a peanut butter fan, or prefer something else, either omit the peanut butter, or use Nutella instead. Either way, if you have a craving for sweets and don't have anything on hand, I highly recommend trying this!!
Ingredients:
1/4 cup flour
2 tbsp cocoa powder
1/4 tsp baking powder
2 tbsp sugar
1/8 tsp salt
1/4 cup milk
1 tbsp milk
2 tbsp vegetable oil
1 tbsp peanut butter (optional)
Directions:
In a small bowl, combine the flour, cocoa powder, baking powder, sugar, and salt.
Add in the milk and oil, and whisk until smooth.
Pour batter into a microwave safe mug (mine was 16 oz, make sure yours is at least 14 oz to avoid spillage).
Add the 1 tbsp peanut butter (or Nutella) to the center of batter. Simply drop it in, no need to stir or mess with it.
Place the mug in your microwave for 70 seconds to cook.
Once done, remove from microwave and stir a bit to coat the cake in the warm peanut butter. Enjoy!
*All microwaves cook differently so you may need to adjust the times a bit.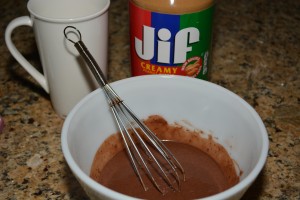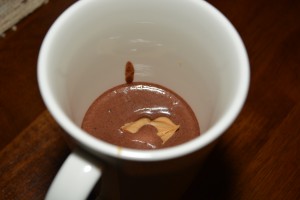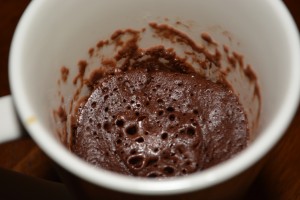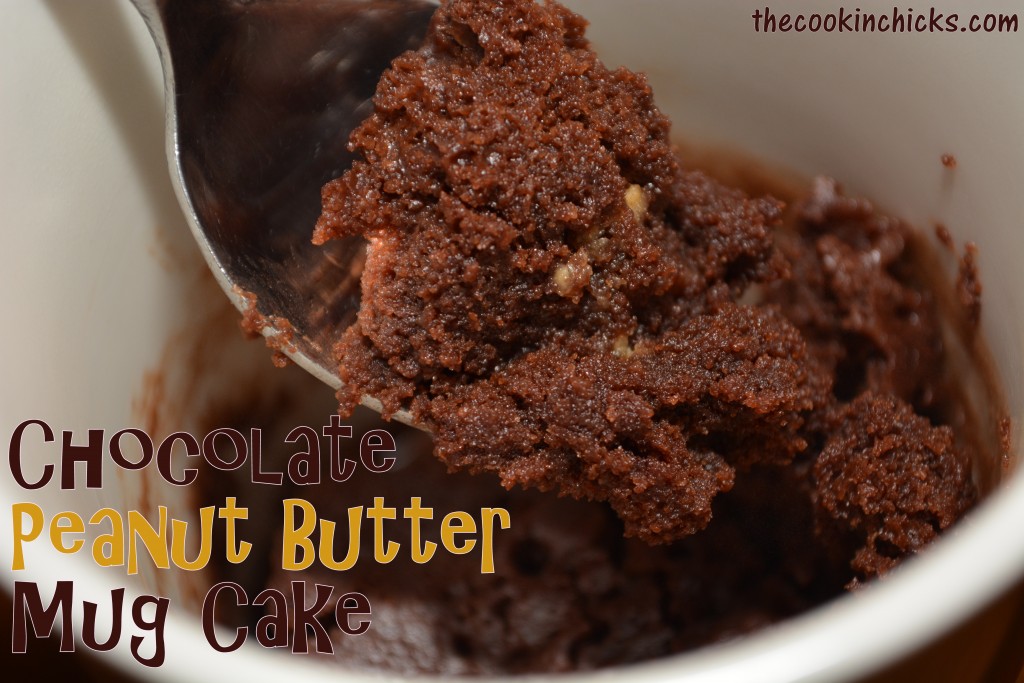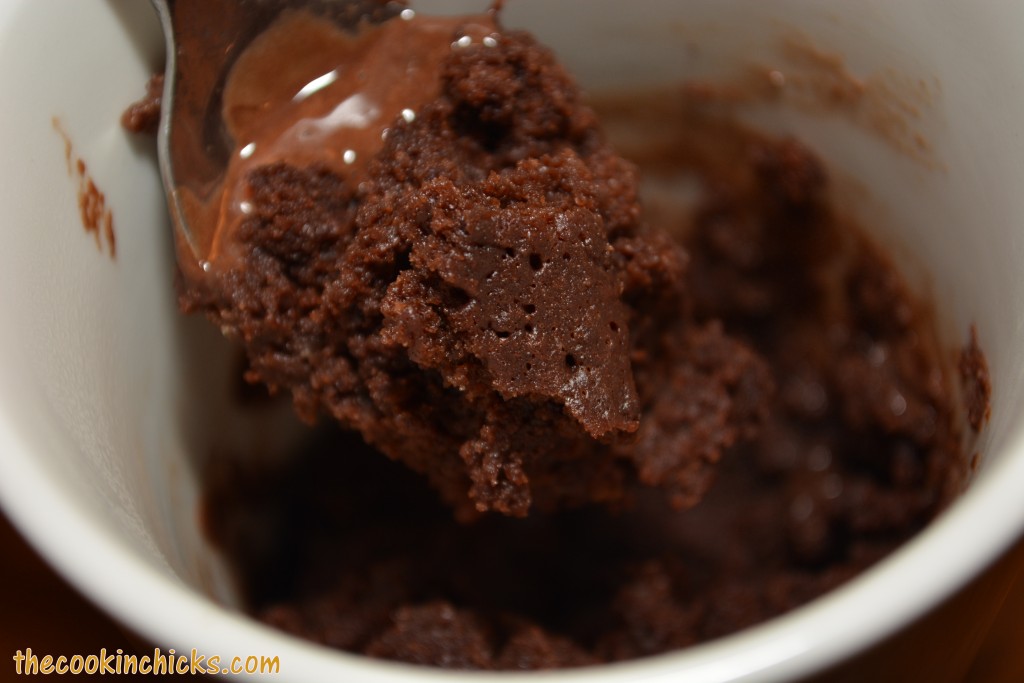 [AdSense-A]