One of my favorite sandwiches is the tuna melt. Especially when it has a some onion in it! Yum! Since typically my versions have tons of mayonnaise and other calorie filled things in it, I decided to try this lightened up version. Wow! Not only was this full of flavor, but it was easy to throw together, had lots of veggies in it, and surprisingly tasted better than my calorie overload normal version. This will definitely be something I make again!!
Ingredients:
1 (4.5 oz) can of tuna, drained
1/2 cup carrots, diced fine
1/4 cup celery, chopped fine
2 tbsp red onion, chopped
1-2 tbsp mayonnaise (depending on the desired consistency)
1 tsp vinegar
2 slices bread
2 slices cheese (I used American, but any desired kind works)
2 slices tomato
*This will make two open faced tuna melts, adjust recipe according to how many you need to make
Directions:
Combine the tuna, carrots, celery, onion, mayonnaise, and vinegar in a bowl. Toast two pieces of bread. Scoop tuna mixture onto toasted bread. Top with a slice of cheese. Place in an oven under the broiler until cheese is melted. Remove from oven and place tomato slice on top. Enjoy!!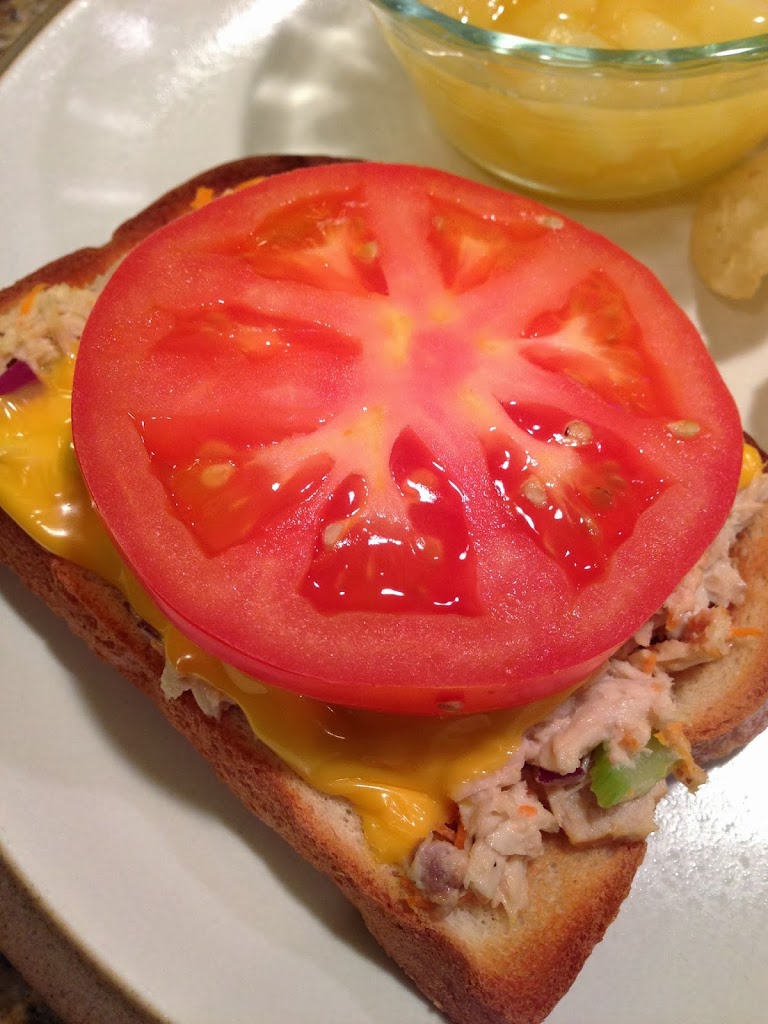 Recipe adapted from Weight Watchers