This has been a recipe that I have been making for YEARS!!! My parents and entire family LOVE it and request it all the time! Not only is it simple to make, but it is loaded with flavor and one pizza goes a long way since there are so many toppings!! I highly recommend trying this, maybe for Friday Pizza Night with the family?? I have made this using Pilsbury pizza crust, Boboli pizza crust, as well as on our Beer Pizza Dough (yum!!) Either way, it is SO tasty!!
Ingredients:
1 can Pilsbury pizza crust OR 1 Boboli pizza crust (you could always make your own crust if you want, I tend to use Boboli)
1 tbsp olive oil
4 boneless, skinless chicken breasts, cut into small strips
3 tsp chili powder
1 tsp salt
2 tsp garlic powder
1 cup onion, sliced thin
1 cup green pepper, sliced thin
1 cup red pepper, sliced thin
3/4 cup salsa (your choice of what kind to use)
2 cups shredded Mexican blend cheese
Directions:
Preheat oven to 425. Spray a pizza pan and lay out the Pilsbury crust or place the pre-made Boboli crust on top.
In a skillet, heat the olive oil and add in the chicken.
Sprinkle the chili powder, salt, and garlic powder on top and cook until chicken is no longer pink.
Add in the onion, green pepper, and red pepper. Cook about 3-5 minutes, or until vegetables are tender.
You can add more or less seasoning depending on desired taste. Once chicken and vegetables are cooked, spoon mixture on top of pizza crust.
Spread salsa on top, followed by the cheese.
Bake in the oven for about 16-20 minutes, or until crust is golden brown and cheese is melted.
*If using a Pilsbury crust, I recommend pre-baking the crust for about 5 minutes prior to adding the chicken and toppings! Enjoy!!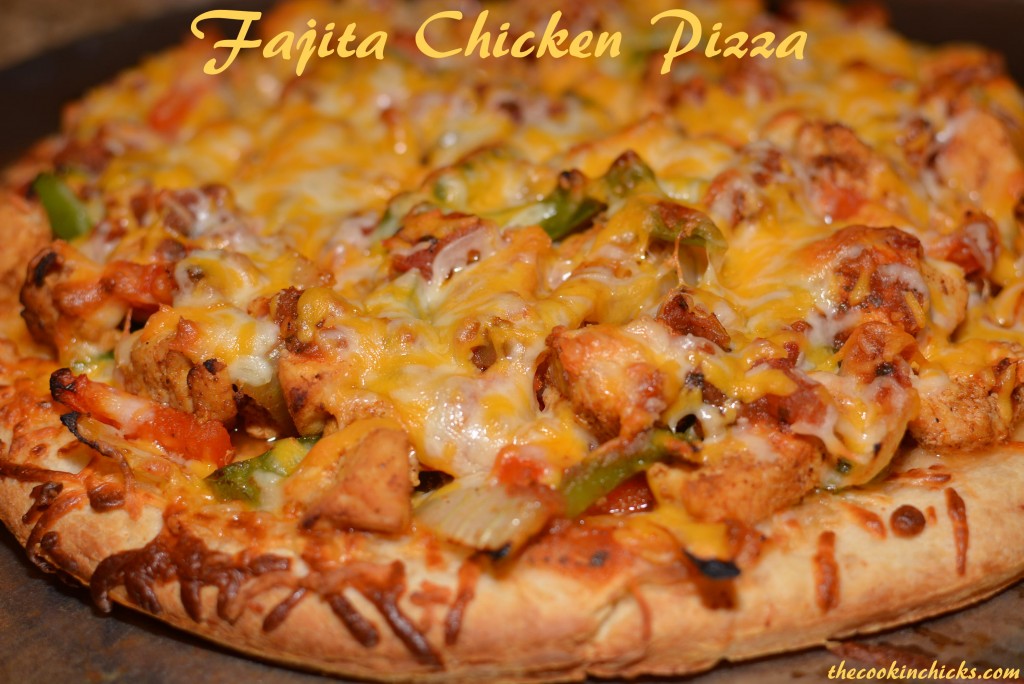 [AdSense-A]