Have you ever made a pot roast and had so many leftovers you didn't know what to do with it? Or felt like adding a little change to your leftovers? This is the perfect option for you if so!! These pasties are awesome for snacks, lunches, or quick dinners. Kids love them too since they are easy to pick up and gobble down.
Ingredients:
Leftover Pot Roast
Cut up potatoes (cooked, we used leftover potatoes from dinner)
Cut up carrots (cooked, we used leftovers from dinner the previous night)
Pilsbury biscuits (as many tubes as needed for amount of leftovers)
Gravy (optional)
Directions:
Take your leftover pot roast, potatoes, and carrots and cut them all up into small pieces. Add a little diced onion and salt/pepper to mixture (to desired taste). Set mixture aside. Open biscuit tubes and take each dough biscuit and roll it flat. Place about 1/8 cup beef mixture into dough biscuit. Fold biscuit over and use fork to seal closed. Lay filled biscuit on cookie sheet and cook in preheated oven at 350 until golden brown. You can serve these with gravy over the top of them, or just grab one and go. These are yummy warm or cold!!!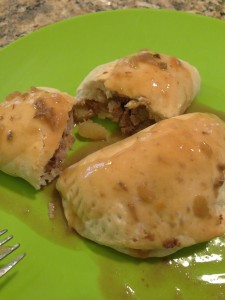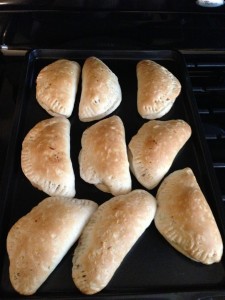 Be sure to like us on Facebook